The Orioles have acquired right-hander Jack Flaherty from the Cardinals, per announcements from both clubs. Infielder César Prieto, left-hander Drew Rom and right-hander Zack Showalter are heading the other way.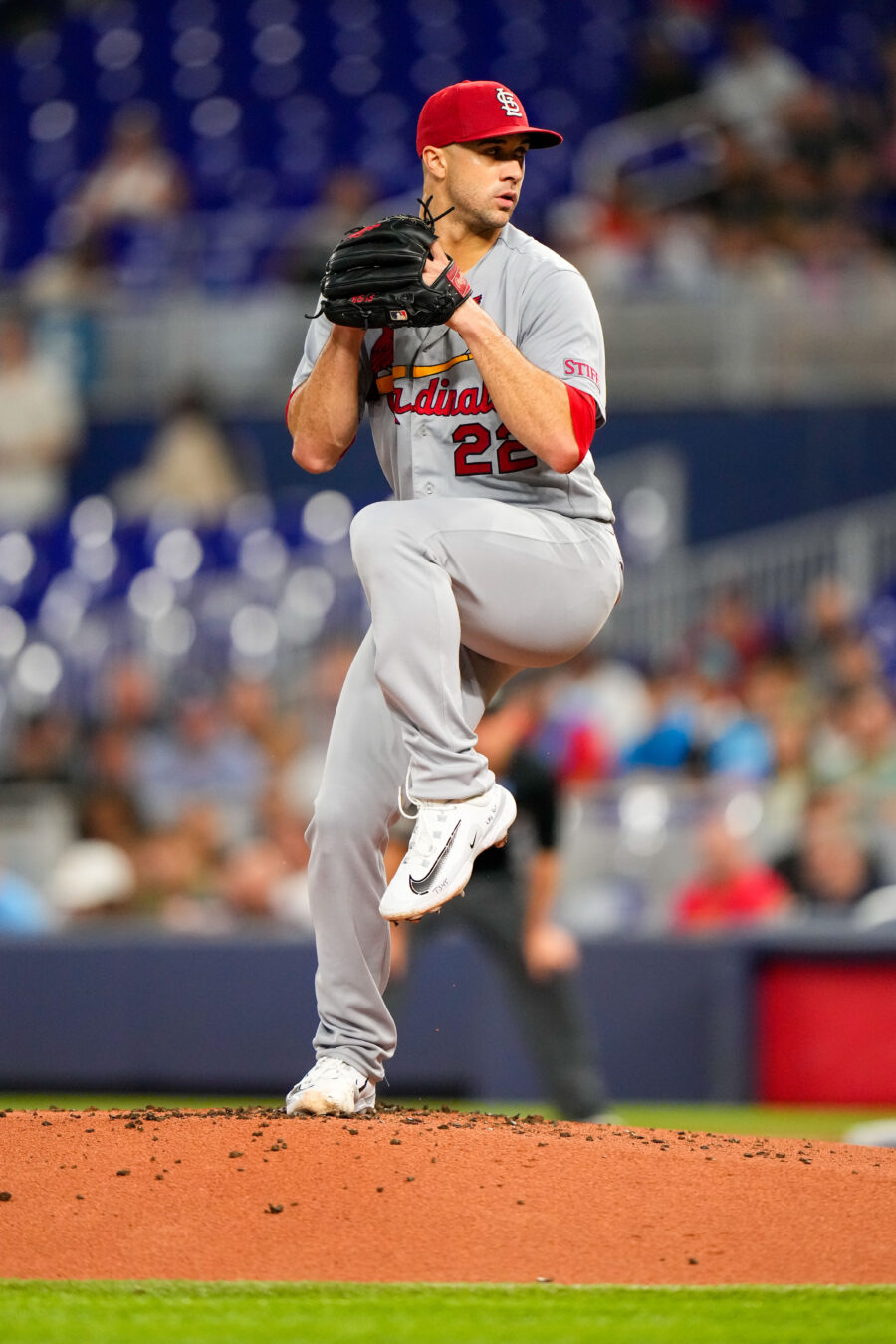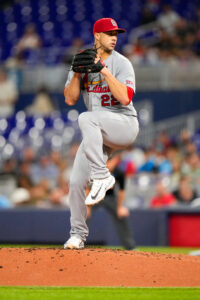 Flaherty, 27, has seemed like a clear trade candidate for a while now. He's an impending free agent on a Cardinals club that has struggled all year, currently sporting a record of 47-60 that has them 10 games out of a playoff spot. President of baseball operations John Mozeliak admitted about three weeks ago that the Cards would have to make moves aimed at improving their chances in 2024. With his impending free agency, Flaherty was one of the obvious pieces to go and recently received interest from clubs such as the Dodgers and Rays.
Not too long ago, Flaherty seemed to be a burgeoning ace in St. Louis. He tossed 151 innings over 28 starts in 2018, allowing 3.34 earned runs per nine innings. He followed that up with an even better showing in 2019, dropping his ERA to 2.75 in 196 1/3 over 33 starts. He struck out 29.9% of batters faced that year while walking just 7.1%, finishing fourth in the voting for National League Cy Young.
But it's been a different story since then. He struggled in the shortened season by posting a 4.91 ERA in nine starts. The year after, he made multiple trips to the injured list, being sidelined by a left oblique issue and then a right shoulder strain and ultimately tossing 78 1/3 innings that year. Those shoulder issues lingered into 2022 and he was only able to throw 36 innings last year.
With all of those issues, he came into 2023 having only thrown 154 2/3 innings in the previous three years combined. That made him a fairly unknown quantity, but he has settled in somewhere in between his previous ace form and the more recent struggles. He's stayed healthy all year, having taken the ball 20 times and logging 109 2/3 innings already, but with a 4.43 ERA that's not terribly exciting. His 21.9% strikeout rate and 11.1% walk rate are both a few ticks worse than league averages, with his 44.6% ground ball rate only slightly better.
If one wanted to be more charitable, they could look to the fact that his results have gotten better over time, in a sense. He had a 6.29 ERA through the first week of May, thanks in part to a 10-run disaster against the Angels on May 4. Since then, he's posted a much nicer 3.58 ERA over 75 1/3 innings. Any pitcher's stats would look better if you removed their worst start, but with Flaherty's limited workload in the previous three years, perhaps he was still getting into a groove.
The Orioles will seemingly be hoping that the charitable outlook on Flaherty is correct. They have shot up to the top of the American League with a 65-41 record, though mostly on the backs of their position players and bullpen. Their starting rotation has been an obvious weak point, with a collective 4.48 ERA that puts them 16th out of the 30 major league teams. They were connected to various starting pitchers from Justin Verlander, Michael Lorenzen and Shohei Ohtani but the deadline has now passed with Flaherty as their sole rotation upgrade.
The club recently optioned Tyler Wells, leaving them with a rotation of Kyle Gibson, Grayson Rodriguez, Dean Kremer and Kyle Bradish, with Flaherty added in. Bradish is the only one of that group with an ERA better than 4.40. They have shown they can win with this group, but it will be an interesting gambit come playoff time, when the front of a club's rotation tends to become more important.
For the Cardinals, they have added many young players to their system this week by trading away Jordan Montgomery, Jordan Hicks, Paul DeJong, Génesis Cabrera and Flaherty. In this deal, they will add three more players to their system.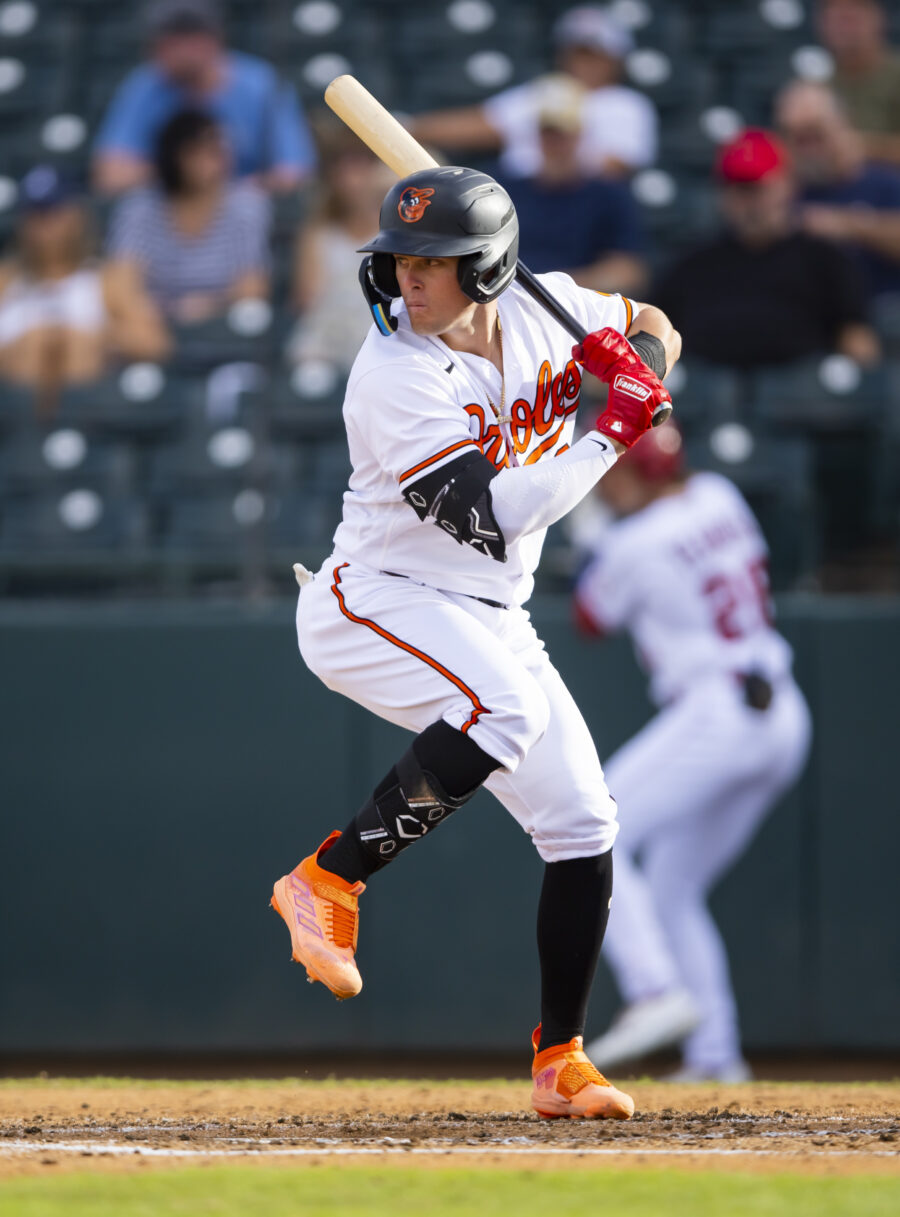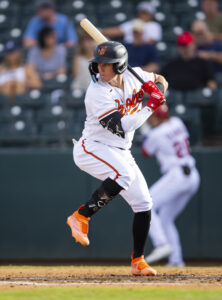 Prieto, 24, broke into the Cuban National Series as a teenager before signing with the Orioles in January of 2022. He split last year between High-A and Double-A, hitting .273/.314/.404 for a wRC+ of 96. This year, he's hit .349/.393/.475 between Double-A and Triple-A, leading to a 132 wRC+. He's played all three of the infield positions to the left of first base this year. Baseball America recently ranked him the #14 prospect in the Orioles' system with FanGraphs putting him at #26.
Rom, 23, has been starting in Triple-A this year with a 5.34 ERA over 86 innings. He's struck out 25.1% of batters while walking 11.5% and getting grounders at a 47.7% clip. It's possible his .391 batting average on balls in play is pushing some extra runs across the board, leading to his 4.21 FIP. BA ranked him the #16 prospect in Baltimore's system with FanGraphs at #30. Showalter, 19, was just drafted in the 11th round last year and has been pitching in the lower levels of Baltimore's system this year.
For the Cardinals, this trade and the others have allowed them to stockpile some young talent as they look to reload for 2024. For the Orioles, this is their first competitive season since Mike Elias became the general manager in November of 2018. The club has generally been cautious in free agency in that time, having not given out any multi-year deals to free agents. Now their first deadline in buyer position has seen them acquire two rental pitchers in Flaherty and Shintaro Fujinami.
Ken Rosenthal of The Athletic first reported that the O's were close to getting Flaherty. Francys Romero first had Prieto's involvement. Jeff Passan of ESPN first had Rom while Roch Kubatko of MASNsports.com added Showalter.
Images courtesy of USA Today Sports.