The Nationals are working to finalize extensions for manager Dave Martinez and president of baseball operations/general manager Mike Rizzo, report Ken Rosenthal and Britt Ghiroli of The Athletic. Martinez has already agreed to a two-year deal with a club option for the 2026 season, per the report. Rizzo is close to agreeing to a contract of "similar length."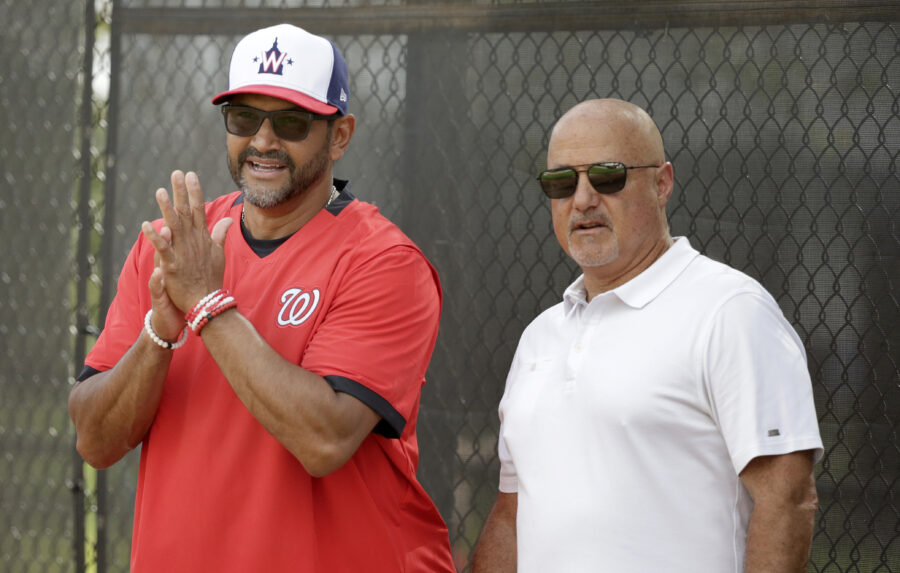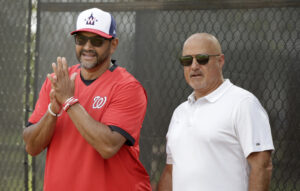 Both Martinez and Rizzo had club options exercised for the 2023 season and are in the final seasons of their current contracts. There's been longstanding speculation regarding the contract status of both, with the ongoing rumblings of a potential sale of the franchise only muddying the waters. Even amid that uncertainty, current Nationals ownership will opt for continuity and give both Martinez and Rizzo the opportunity to see the rebuild that began under their watch through to completion.
Martinez and Rizzo helmed the Nationals' stunning run, famously shaking off a 19-31 start to surge into postseason contention, seize a Wild Card spot, and ultimately emerge as World Series champions. Things have since taken a turn for the worse. Several stars who keyed that World Series run — most notably Anthony Rendon — have left in free agency. The decision to re-sign World Series hero Stephen Strasburg proved almost immediately regrettable, as Strasburg has been injured for the vast majority of the past four years and is facing questions about whether he'll ever pitch again.
With the Nationals falling well shy of expectations in 2021, Rizzo made the difficult decision to trade ace Max Scherzer, star shortstop Trea Turner and several other veterans, kickstarting a rebuilding effort originally envisioned to be built around young phenom Juan Soto. However, when Soto rejected a 14-year extension offer, Rizzo & Co. bit the bullet and traded Soto for a franchise-altering package of young talent.
Scherzer, Turner, Soto, Daniel Hudson, Kyle Schwarber, Jon Lester and others were all traded in deals netting a combination of Keibert Ruiz, Josiah Gray, CJ Abrams, MacKenzie Gore, Lane Thomas and a slew of prospects (James Wood, Jarlin Susana and Robert Hassell III among them). As with most rebuilding clubs, the Nats have also picked near the top of the past several drafts, landing notable prospects like Brady House, Elijah Green and 2023 No. 2 overall pick Dylan Crews.
Buoyed by that wave of young talent, the Nats have the look of an organization on the rise. But while the faces taking the field will have turned over almost entirely from the prior core that led the club to a World Series win, ownership clearly has faith in the same decision-makers who previously brought them to the dance.
Martinez is in his sixth season as the team's manager and is now guaranteed another two years at the helm. The rebuild has taken a toll on his overall managerial record, which sits at 378-455. Rizzo, meanwhile, has been the team's general manager since 2009 and was bumped to the title of president of baseball operations back. A two-year deal for Rizzo would lock him in for his 16th and 17th years running baseball operations in D.C. — and give him an extended window to see how the fruits of his latest rebuilding efforts will acclimate to the Major League level.