4:00pm: The Padres have officially announced the deal.
12:08pm: The Padres are finalizing a trade that will see them acquire left-hander Rich Hill and first baseman Ji Man Choi from the Pirates, reports Jeff Passan of ESPN. The Pirates will receive three minor league players in return, per Robert Murray of FanSided. One the prospects is Jackson Wolf, per Heyman. The other two players are Estuar Suero and Alfonso Rivas, per Joel Sherman of the New York Post.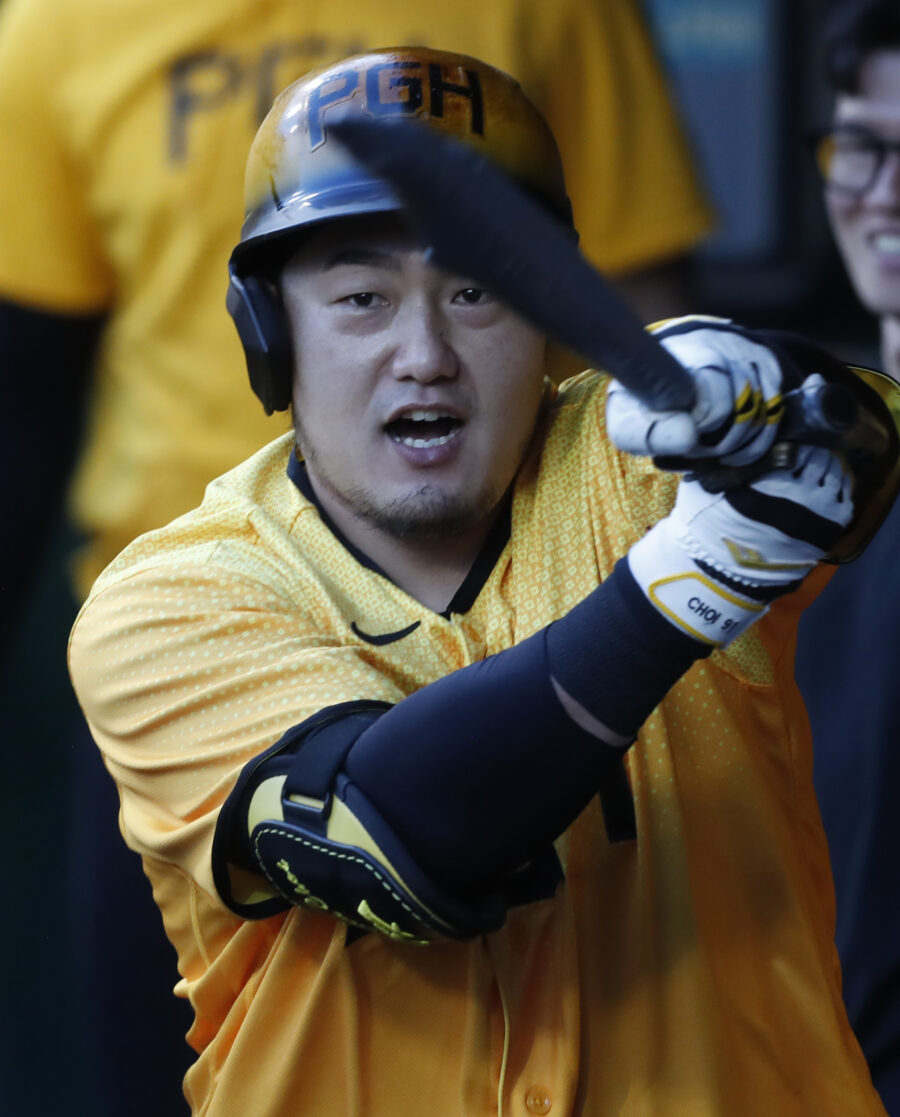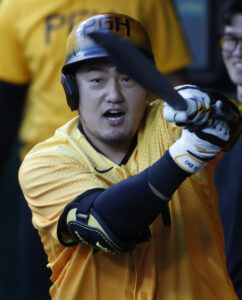 The Padres spent heavily this winter but currently sport a disappointing 52-55 record that has them five games back in the National League Wild Card race. That puts them in a somewhat similar position to the Mets, who have been busy selling in recent days, flipping players like Max Scherzer, Mark Canha and David Robertson. The Padres, however, have decided on a different path and seem intent on buying. Recent reporting connected them to bats and relievers, as well as starters like Eduardo Rodriguez and Justin Verlander.
Choi, 32, could be the offensive upgrade they seek, though it's not one without risk. He started the season with a dismal .125/.125/.344 line through nine games before landing on the injured list due to a left Achilles tendon strain. He returned from the IL a month ago and has been on a heater, slashing .268/.295/.634 since being activated. That's a small sample of just 44 plate appearances, though it's closer to his previous track record than that early-season slump. From 2017 to 2022, Choi hit .245/.350/.436 for a wRC+ of 120.
Choi played some left field earlier in his career but has been first base only for many years now. That happens to be a spot where the Padres could use some help. Jake Cronenworth has been the regular at that spot this season after hitting .256/.338/.431 in the previous three campaigns but he's slashing just .219/.310/.365 here in 2023. He has the ability to play the other infield slots, so perhaps he moves into more of a utility role going forward.
Hill, 43, gives the Padres a reliable lefty for the back of their bullpen. He's obviously been around for many years, but is still fairly effective. He has a 4.76 ERA in 22 starts this season, striking out 19.6% of opponents against an 8.9% walk rate. The Padres already have a strong top of the rotation with pitchers like Joe Musgrove and Blake Snell. The latter is an impending free agent and speculative trade candidate, though it seems the Padres are inclined to hold on and try to compete this year.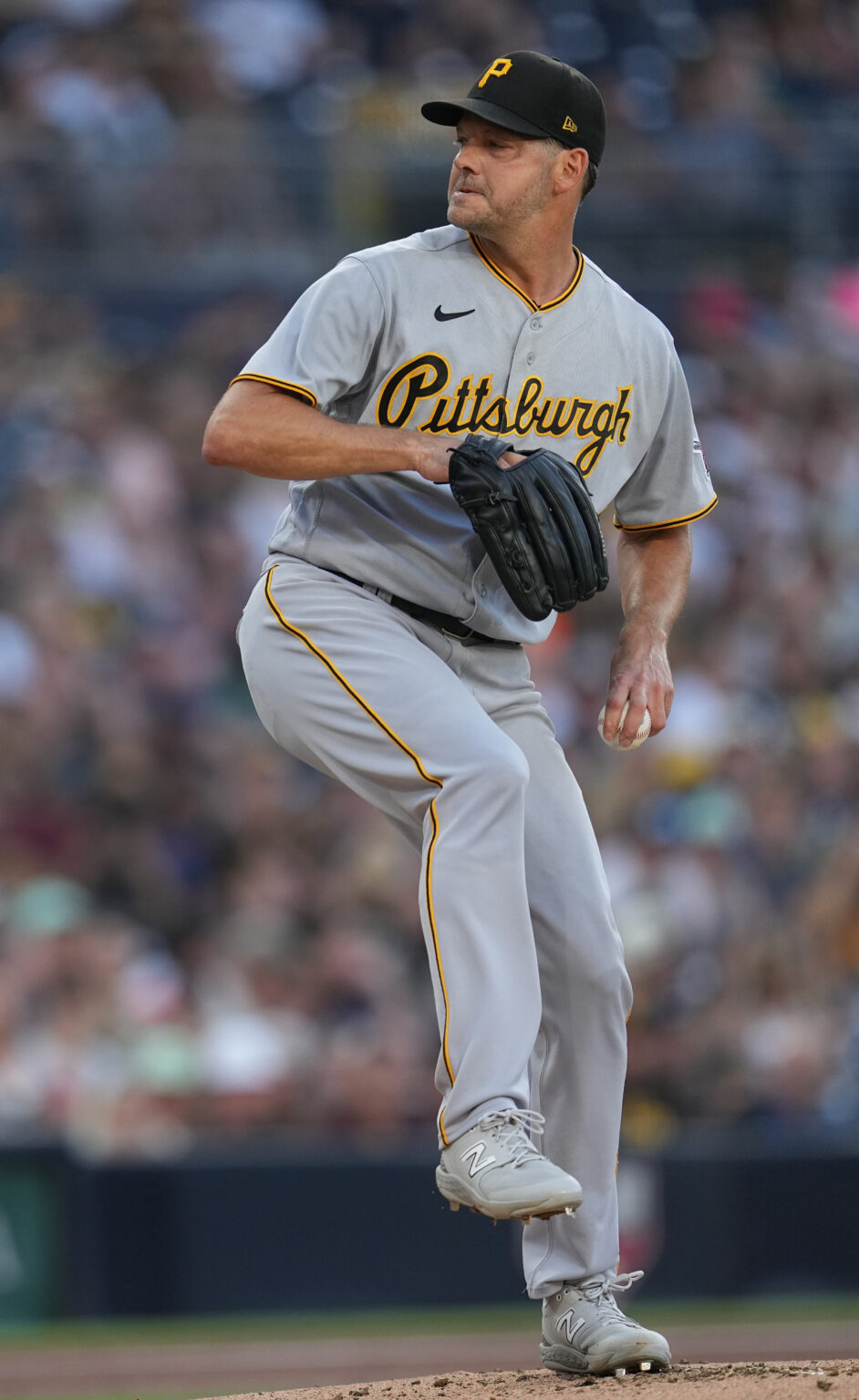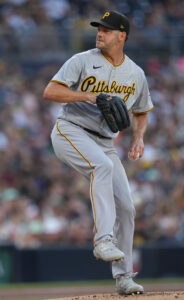 As for the rest of the rotation, Yu Darvish and Seth Lugo have a couple of spots spoken for but Michael Wacha has been on the injured list for close to a month due to a shoulder issue. The Friars have since given spot starts to pitchers like Wolf, Adrián Morejón and Ryan Weathers without much success and will now patch that hole over with Hill. Wacha is expected back in mid-August, per Kevin Acee of the San Diego Union-Tribune. If everyone is healthy at that point, the club may have to use a six-man rotation or bump someone to the bullpen, but that would likely be considered a good problem to have.
It's unclear if any money is exchanging hands in the deal. Choi is making $4.65MM this year, his final arbitration season before becoming a free agent, with about $1.53MM left to be paid out. Hill signed a straight one-year, $8MM deal in the offseason, with about $2.62MM left on that. That means there's a total of $4.15MM going to the Padres unless the Pirates have thrown in some cash considerations. Roster Resource has already added those figures to San Diego's competitive balance tax figure, which now sits at $280MM. It had been speculated by some observers that the Padres, if they sold, would try to dip under the third CBT line of $273MM. That would have prevented their top 2024 draft pick from being moved back 10 spots, but now that they are adding rather than subtracting, that doesn't seem likely.
For the Pirates, they started out strong this year but have faded from contention, currently sitting nine games out of a playoff spot. It's perfectly sensible for them to give up a couple of impending free agents for pieces that could help them in the future. Rivas seems like he could potentially step right in and replace Choi at first base, especially since the Pirates also flipped Carlos Santana in recent days.
Rivas, 26, made his major league debut with the Cubs in 2021 but was released in January of this year and signed a minor league deal with the Padres. Between the two clubs, he has a .245/.330/.323 batting line in the majors, walking at a decent 9.9% clip but striking out in 31.2% of his plate appearances. But he's hit a much stronger .313/.424/.492 in Triple-A, dating back to 2019. The Pirates could perhaps give him the last couple months of the season to get major league reps and see if he can carry any of that up with him. He can also slot into an outfield corner.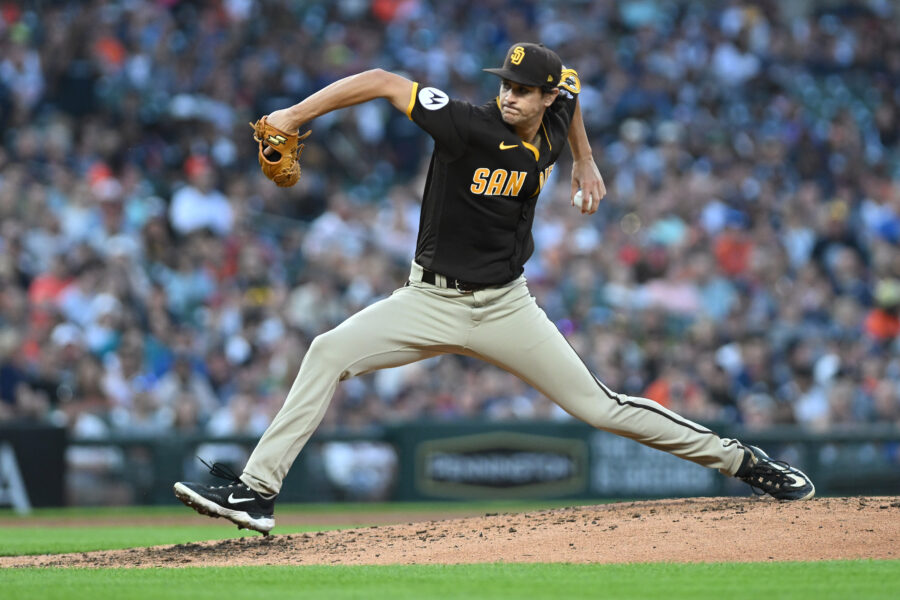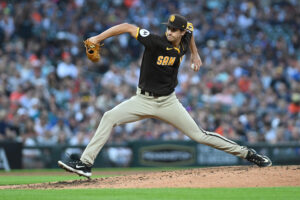 Wolf, 24, was just added to the club's 40-man roster a couple of weeks ago. He was recently ranked the club's #11 prospect by FanGraphs and #20 by Baseball America. He posted a 3.39 ERA in Double-A prior to his recent promotion. After one big league start of five innings, he was sent back down and shelled for eight earned runs in another Double-A start, but his ERA at that level still sits at 4.08 for the year. He can provide the Pirates with some immediate rotation depth and perhaps be in line for more time in the big leagues this year or next.
Suero, 17, is a much longer-term prospect acquisition for the Pirates. FanGraphs listed him as San Diego's #10 prospect last month, but added that he's probably the most high-variance member of the bunch. They list him as a 6'5″ outfielder who used to be very skinny but has recently gotten stronger. He's striking out in about 30% of his plate appearances in the lower levels of the minors but has the speed-and-defense combo down. The key question will be whether he hits or not.
With still a few hours to go, the ever-busy Padres might still make a few more moves, while the Pirates might still move someone like Austin Hedges. Players like Mitch Keller and David Bednar have also drawn interest but they each still have years of club control and seem unlikely to be moved.
Images courtesy of USA Today Sports.