The Marlins and White Sox have agreed to a deal sending infielder Jake Burger from Chicago to Miami in exchange for left-handed pitching prospect Jake Eder, reports Craig Mish of SportsGrid and the Miami Herald (Twitter links).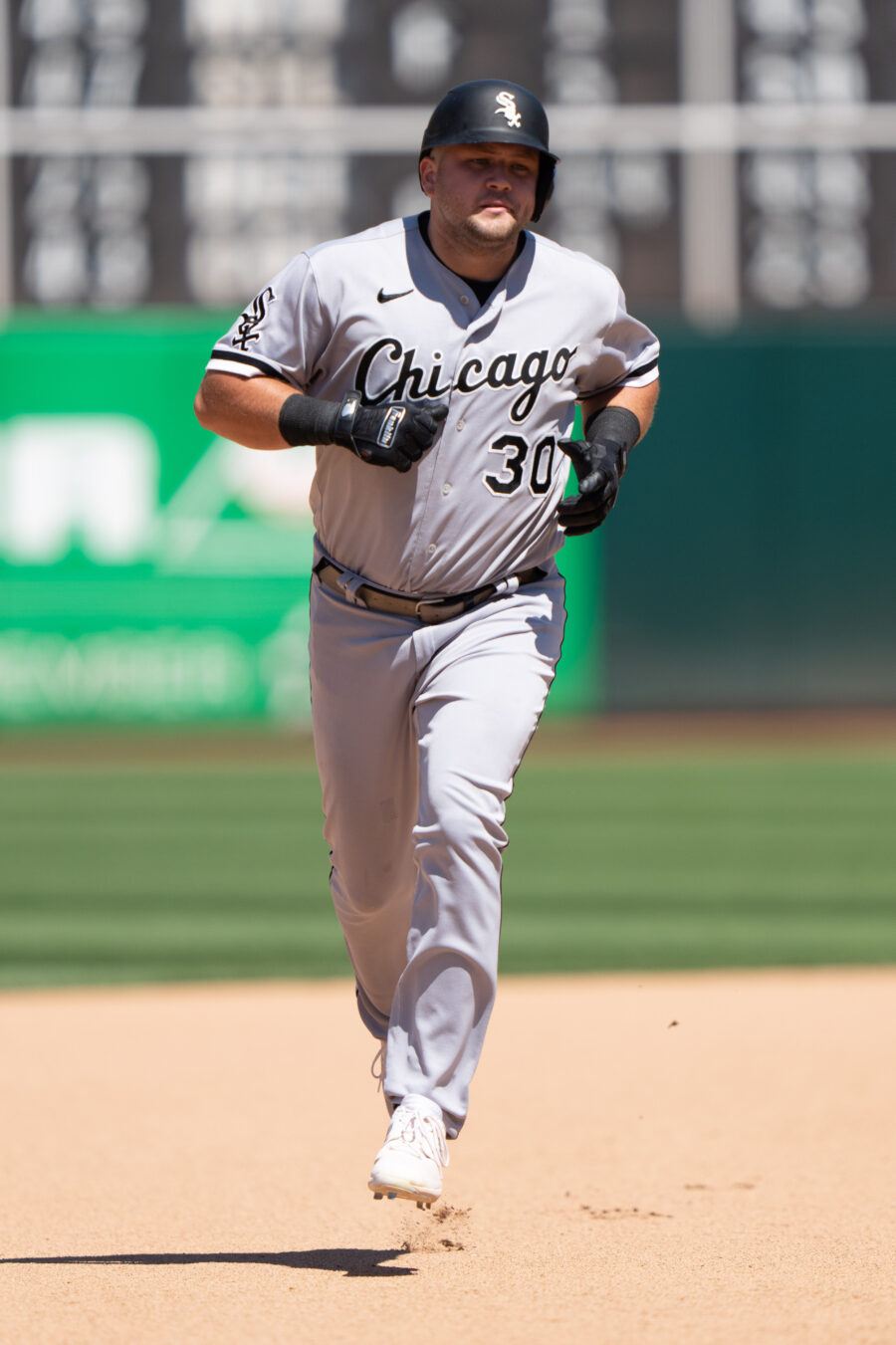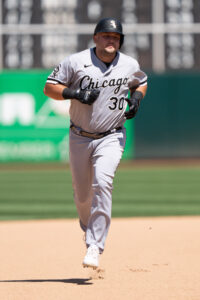 It's a surprise deal given that the White Sox' focus has generally been on trading short-term assets during their summer sell-off. Burger, 27, will be controllable for another five years beyond the current season and is batting .214/.279/.527. He's already slugged a whopping 25 home runs on the season but also has the fifth-worst on-base percentage and sixth-highest strikeout rate (31.6%) of any player in the Majors (min. 300 plate appearances). The Marlins, with MLB's third-fewest home runs (96 total), seemingly view those as acceptable trade-offs to add some pop to lineup that's heavily reliant on stringing hits together.
Where Burger will line up on the diamond remains to be seen. He's played primarily third base in his young big league career but drawn poor ratings there (-8 Defensive Runs Saved, -8 Outs Above Average, -3.6 Ultimate Zone Rating). Miami has been using the struggling Jean Segura at the hot corner and could certainly supplant him with Burger's power bat, but Burger also has experience at second base and first base. The Fish currently have Garrett Cooper taking the bulk of the reps at first, but he's in his final season of club control and has been a trade candidate at each of the past couple deadlines.
Whether Burger immediately begins to step into a more prominent role at first base or splits his time between the infield corners and designated hitter, he'll give the Marlins an immediate jolt of power. Looking beyond the 2023 season, both the first base and designated hitter slots in the lineup figure to be vacant; Cooper is a free agent, and while Jorge Soler is technically signed through 2024, he can also opt out of the final one year and $9MM of his contract at the end of the current season.
Subtracting Burger from the White Sox' long-term outlook obviously takes away a good bit of power potential, but if the club isn't sold on his defensive acumen at third base then he becomes a tough fit. Chicago has Andrew Vaughn and Eloy Jimenez locked in as long-term options at first base and designated hitter, respectively, so it could prove difficult to find Burger regular at-bats if his glove is indeed a prominent concern.
It's also possible that the Sox simply felt Eder too talented a prospect to pass up on when presented the opportunity to acquire him. The 2020 fourth-round pick had pitched his way into top-100 prospect status prior to undergoing Tommy John surgery and has already made his way to the Double-A level this year upon returning. Eder, a Vanderbilt product, posted a 1.17 ERA in 71 1/3 innings in his first pro season before going under the knife, and he's returned with 39 1/3 innings of 4.12 ERA ball. FanGraphs has already plugged him right back into their top-100 list, ranking him as the Marlins' No. 1 prospect and the No. 54 prospect in baseball.
Scouting reports on Eder tout his mid-90s heater and a slider that FanGraphs touts as "one of the nastiest pitches on the planet." Eder also has a changeup that's well behind his header and breaking ball, but both BA and FanGraphs agree it can be an average pitch with further refinement. There are certainly some concerns for any young pitcher coming off major arm surgery, and Eder's 12.5% walk rate will need to be refined. However, he's already pitching in Double-A, and it's feasible that he could be an option for the ChiSox as soon as next season. He might be on something of a limited workload next year, depending on how high his innings total climbs this year, but he'll immediately become the system's top pitching prospect.