The Phillies are reportedly acquiring Michael Lorenzen from the Tigers. Infield prospect Hao-Yu Lee is headed back to Detroit.
Lorenzen has seemed a near-lock to be traded for a few months. The right-hander has found plenty of success in his second season since moving back to the rotation. After posting a 4.24 ERA through 18 appearances for the Angels last year, he's allowing 3.58 earned runs per nine in as many outings this time around.
Signed to a one-year, $8.5MM free agent deal last winter, Lorenzen began his Detroit tenure on the injured list. A groin strain cost him the first two weeks of the season, but he was on the Comerica Park mound by mid-April. He was hit hard in two of his first three outings but settled in nicely thereafter.
Lorenzen has worked 105 2/3 innings, just under six frames per start. He's not blowing hitters away; his 19.9% strikeout rate and 9.8% swinging strike percentage are each a little lower than the respective MLB averages. Lorenzen has shown much improved control, though, keeping his walk rate at a modest 6.5% clip after handing out free passes north of 10% of the time in each of the previous three seasons.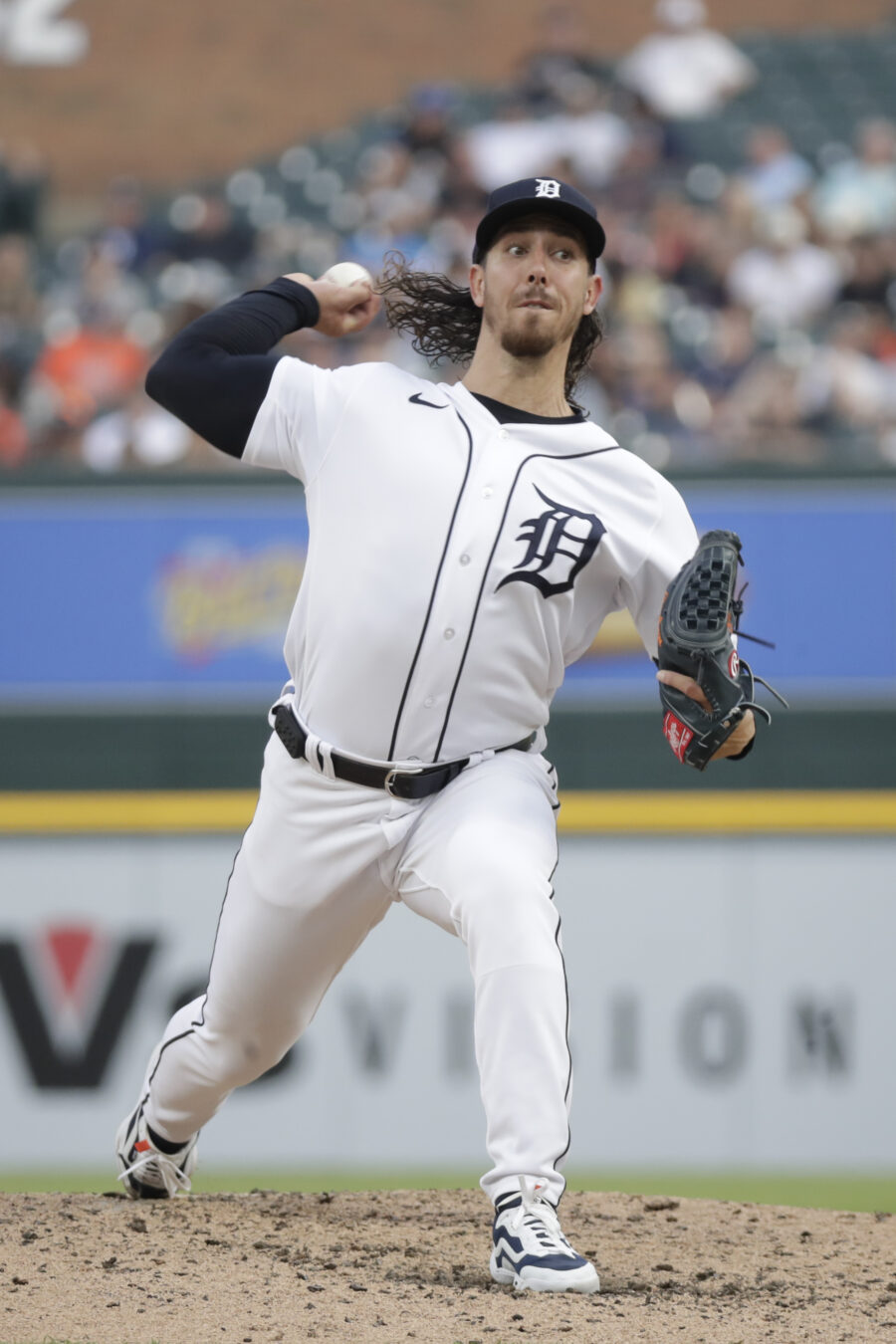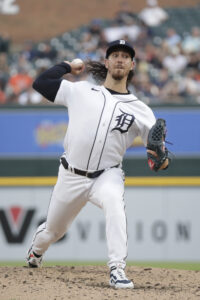 All told, Lorenzen has allowed two or fewer runs in 11 of his 18 outings. He secured his first All-Star nod as a result. He's been effective against hitters of either handedness, holding lefties to a .201/.279/.355 line and right-handers to a .274/.293/.381 slash. He's mixing four pitchers (four-seam, slider, changeup and sinker) with regularity.
The middling whiff rates lead ERA estimators to suggest that Lorenzen's 3.58 ERA isn't quite warranted. Opponents have a modest .264 average on balls in play against him, the 10th lowest mark among starters with 100+ innings. Yet even if a few more batted balls drop in and his ERA ticks up around 4.00 (where estimators generally peg him), he'd be a valuable pickup for a club seeking pitching depth.
Philadelphia has a starting five of Zack Wheeler, Aaron Nola, Taijuan Walker, Ranger Suárez and Cristopher Sánchez. They'll run with a six-man rotation over the next two weeks, tweets Jayson Stark of the Athletic. The club doesn't have an off day until August 14, so they'll take the opportunity to give the entire group some extra rest.
At that point, the Phils will likely decide whether to kick one of Lorenzen or Sánchez to relief. The latter has stepped up to solidify an uncertain fifth starter spot over the past month. He's worked to a 2.66 ERA with average or better strikeout, walk and ground-ball marks over nine starts. The depth behind him wasn't particularly strong, though. Bailey Falter struggled mightily early in the year. Andrew Painter underwent elbow surgery. The Phils have been reluctant to push minor league righties Mick Abel and Griff McGarry into a pennant race too quickly.
As a result, they'll beat the market for one of the top rental starters still available. Lorenzen is due around $2.79MM in salary through season's end. The Phils have already exceeded the second tier of luxury tax penalization. They're going to surpass the CBT for the second straight season. As a result, they're taxed at a 42% rate on additional spending up to the $273MM third threshold. Roster Resource calculates their current CBT number just above $262MM.
They'll pay around $1.17MM in taxes to accommodate Lorenzen, bringing their expenditure to around $3.97MM. Lorenzen would also tack on $250K in performance bonus (also taxed at a 42% rate) for reaching 125, 150 and 175 innings (with further incentives available but likely unattainable). Lorenzen will head back to free agency at year's end, when the Phils will hopefully feel more comfortable breaking Abel and McGarry into MLB action.
As for the Tigers, their signing of Lorenzen worked out as intended. Rebuilding teams take one-year fliers on veterans of this ilk every offseason with an eye towards a midseason trade. Rarely does it work out as effectively as it did for Detroit. Lorenzen was always an unlikely qualifying offer candidate, so they'll indeed flip him for a prospect of interest.
Lee, 20, is a right-handed hitting second baseman from Taiwan. He has been at High-A Jersey Shore, hitting .283/.372/.401 through 285 plate appearances. Lee is walking at a quality 10.2% clip against a modest 18.6% strikeout rate. He's only hit five home runs but has stolen 14 bases in 17 tries.
He recently ranked eighth on Baseball America's ranking of the Phillies' farm system. As his slash line suggests, BA's report indicates he's a hit-over-power player with a shot to stick in the middle infield. Below-average arm strength and range make him a best fit for second base. While the hit-focused second baseman is a tough profile to pull off, Lee's minor league production is solid. He won't be eligible for the Rule 5 draft until after the 2025 season.
Jon Morosi of MLB.com first reported the Tigers and Phillies were nearing a deal that'd send Lorenzen to Philadelphia while getting Lee back as part of the return. Chris McCosky of the Detroit News reported the deal was agreed upon and would be a one-for-one swap.
Image courtesy of USA Today Sports.