The Reds called up infield prospect Noelvi Marte today, with the corresponding move of Kevin Newman placed on the 10-day injured list due to an oblique strain. Marte is already on Cincinnati's 40-man roster but he will be making his major league debut as soon as he gets into a game. Robert Murray of Fansided was the first to report that Marte was on his way to the Show.
Marte, now 21, was a high-profile international signing of the Mariners. That club gave him a signing bonus of $1.55MM in 2018 and he quickly came to be regarded as one of the top prospects in their system. A strong professional debut in 2019 got him into top 100 territory, with Baseball America ranking him #92 in the league going into 2020.
With the pandemic wiping out the minor leagues in 2020, Marte and all other prospects missed a year of game action. But he got back on track with a solid showing in 2021, his first full professional season. He hit .273/.366/.459 between Single-A and High-A for a wRC+ of 118 while also stealing 24 bases. Going into 2022, he was considered the 18th-best prospect in the league by Baseball America, with FanGraphs having him in the #13 slot.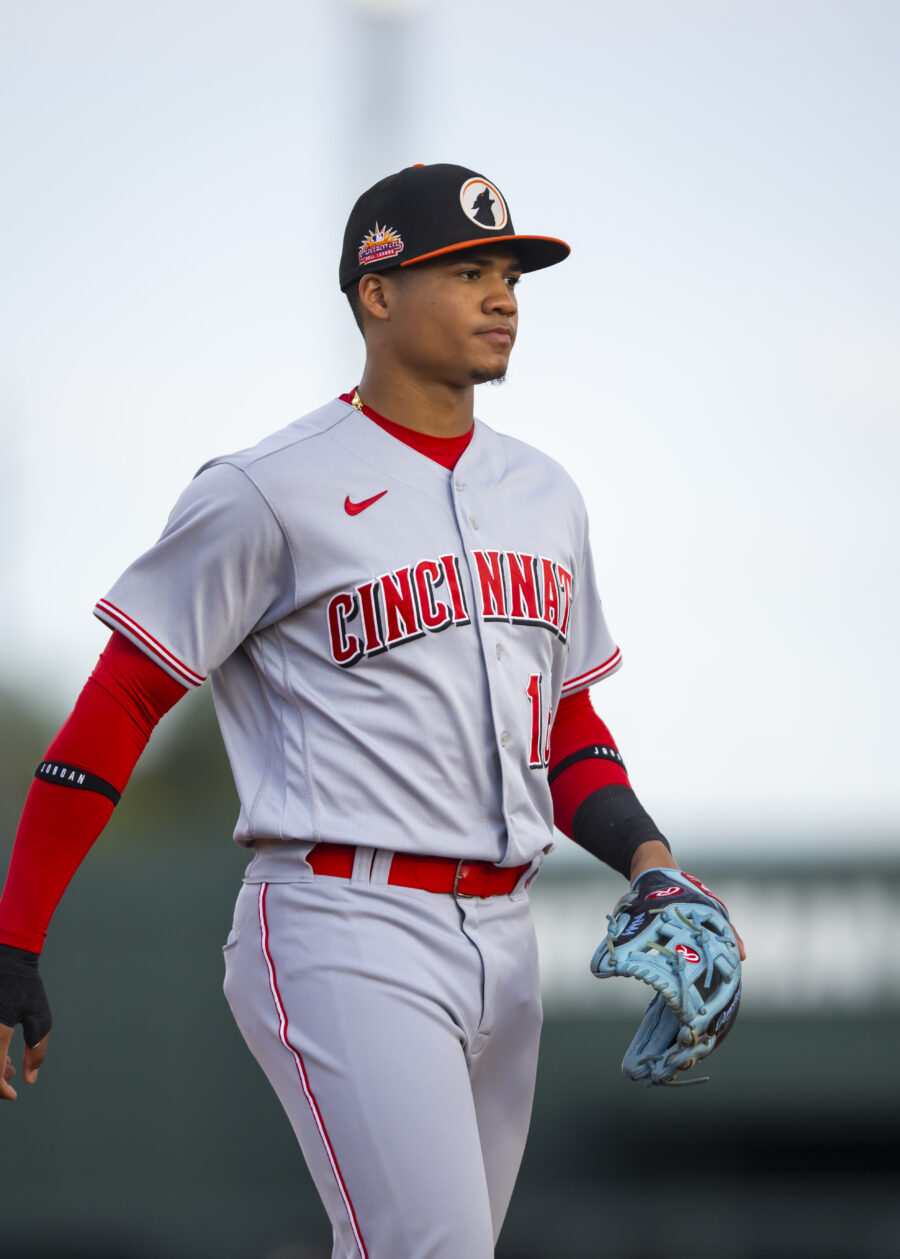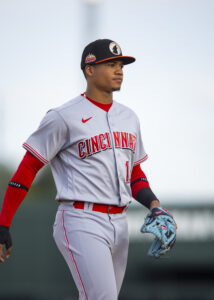 He came to the Reds midway through 2022 as part of the Luis Castillo trade, one of four young players that Cincinnati added to their system in that deal. Between the two organizations, he hit .279/.371/.458 at the High-A level for a wRC+ of 131. Despite those strong numbers, his prospect stock faded a bit. Baseball America dropped him to #63 overall going into 2023, noting that opposing pitchers were starting to realize they could exploit his weakness on breaking balls. He also started to move from shortstop to third base, diminishing his future value somewhat. FanGraphs expressed similar concerns in bumping him down to #91.
This year, he started at Double-A, hitting .281/.356/.464 at that level, swiping 10 bags in 50 games. He's also hit .280/.365/.455 in 39 Triple-A games while racking up another eight steals. With the heightened offensive environment of the International League this year, that Triple-A line translates to a 105 wRC+, above-average but only slightly. Baseball America currently ranks him 52nd overall with FanGraphs at #71.
Regardless of the recent fluctuations in the evaluations from prospect watchers, this is yet another exciting young player promoted by the Reds in what is shaping up to be a remarkable season in that department. Given their recent struggles, few observers picked them to be competitive coming into the year. But they have been continually promoting one prospect after another, with Matt McLain, Elly De La Cruz, Christian Encarnacion-Strand and Andrew Abbott all promoted for their debuts this year. Those players have joined other youngsters who had previously made it to the big leagues, such as Hunter Greene, Nick Lodolo, Spencer Steer and many more.
That youth movement has shot the Reds into the postseason picture, as they are currently tied with the Marlins for the final Wild Card spot with about six weeks left on the schedule. Now they will add Marte into the mix and hope that he can add further fuel to the fire for the final playoff push. How he fits into the puzzle remains to be seen, as he's primarily played shortstop and third base this year. De La Cruz will likely stick at short but Marte could perhaps take some time at the hot corner. Steer has been getting the bulk of playing time there lately but has also played some left field and could perhaps slot in there more often, taking playing time from Stuart Fairchild.
The timing of the promotion is worth noting, as Marte will likely retain rookie status going into 2024. Position players are considered rookies as long as they start a season with less than 130 at-bats and fewer than 46 days on a big league roster. There are now 44 days left until the end of the regular season, meaning Marte will still be a rookie next year as long as he falls shy of 130 at-bats.
That's a significant distinction under the current collective bargaining agreement, as the Prospect Promotion Incentive can provide extra draft picks for clubs as a way to disincentive service time manipulation. A position player who had appeared on at least two Top 100 lists at BA, ESPN and MLB Pipeline the preceding offseason can earn his club a bonus draft choice if a) the team carries them on the MLB roster for a full service year and b) the player wins Rookie of the Year or finishes top three in MVP voting during his pre-arbitration seasons. It's surely not a coincidence that Masyn Winn of the Cardinals and Nolan Schanuel of the Angels were both promoted as soon as they could have been while still having the ability to net their club an extra draft pick next year, with Marte now a third notable prospect promoted in recent days.
But that will be a concern for the future. In the interim, it's yet another domino of the Reds' incredible youth movement tipped over as they try to surge into the playoffs. With Marte joining the other young players on the roster, while pitchers like Greene and Lodolo are coming back from injuries, the fans in Cincinnati could be in for an exciting few weeks as well as a future that looks increasingly bright.
Image courtesy of USA Today Sports.