The Cardinals announced they've selected the contract of top shortstop prospect Masyn Winn. In a corresponding move, St. Louis is placing center fielder Lars Nootbaar on the 10-day injured list with a lower abdominal contusion, tweets John Denton of MLB.com. The Cardinals already had two vacancies on the 40-man roster.
Winn was St. Louis' second-round pick out of a Texas high school three years ago. The canceled minor league season kept him from playing in a professional game until 2021. Winn has rapidly climbed the minor league ladder, spending most of last season in Double-A at age 20. He stole 28 bases while hitting .258/.349/.432 in 86 games against generally older competition, cementing himself as one of the sport's top prospects heading into last winter.
The Cards assigned Winn to Triple-A Memphis this year. He has spent the entire season there, posting a .283/.356/.465 batting line in 494 plate appearances. The slash stats are aided by an offense-heavy Triple-A environment. Of the 107 International League hitters with 300+ trips to the plate, Winn ranks 57th in on-base percentage and 43rd in slugging.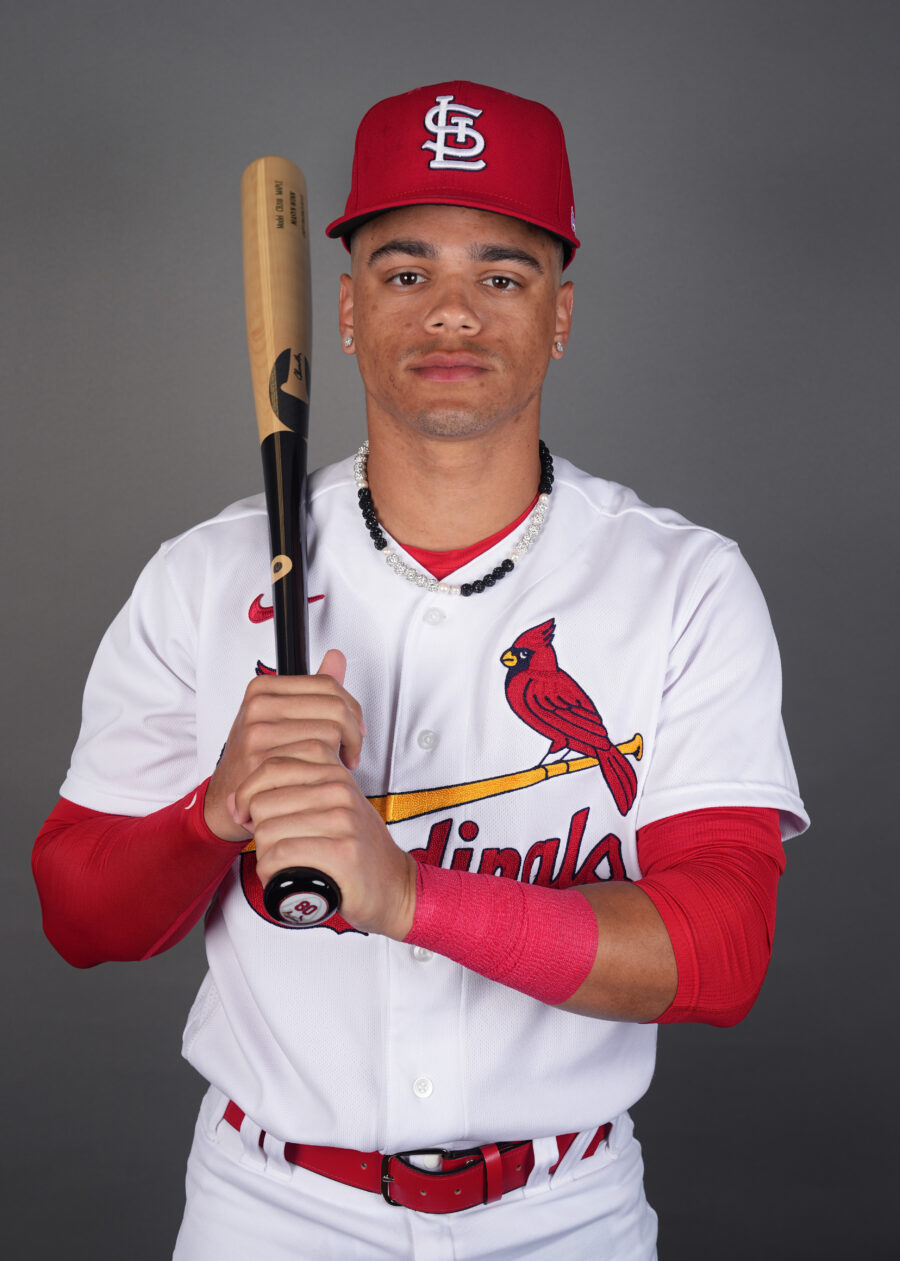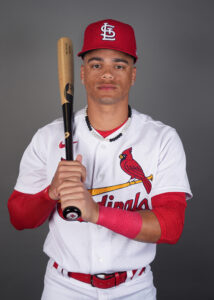 That production is partially weighed down by a very slow start to the year. Winn hit only .223/.287/.321 in April but has an OPS of .763 or better in every subsequent month. The right-handed hitter has feasted on southpaws, hitting .353/.425/.639 with the platoon advantage. His production against same-handed pitching is more modest — .258/.331/.401 — but that's a small concern for a 21-year-old hitter at the top minor league level.
Winn has shown advanced contact skills, drawing walks at a decent 8.9% clip while striking out in only 16.8% of his plate appearances. He has connected on 17 home runs, 15 doubles and seven triples and gone 17-19 in stolen base attempts.
In addition to those promising offensive traits, Winn has a chance to be an impact middle infield defender. Prospect evaluators credit him with elite arm strength and the athleticism to stick at shortstop. While the Cards gave him 25 starts at the keystone in Memphis to broaden his flexibility, Winn has logged more than 2300 professional innings at shortstop.
Given the well-rounded profile and his upper minors success despite being so young, Winn is unanimously regarded as one of the top minor league talents. Baseball America ranked him the game's #30 prospect on their recent update; Kiley McDaniel of ESPN slotted him 16th on his own refresh of the sport's top prospects earlier in the week. Evaluators peg Winn's power potential as solid-average while praising the rest of his profile.
The 5'11" infielder is generally viewed as the Cards' potential long-term starting shortstop. St. Louis dealt Paul DeJong to the Blue Jays at the deadline. Tommy Edman has been the primary shortstop of late but is capable of moving around the diamond. Nootbaar will be out of action for at least the next week and a half after fouling a ball off his groin last night, while second baseman Nolan Gorman hit the 10-day IL this afternoon because of a lower back strain. Edman can cover the keystone or center field while the Cards give Winn regular run at shortstop over the season's final six-plus weeks.
Along with the injuries to Nootbaar and Gorman, the calendar itself opened a path to Winn's promotion. Players enter a season with rookie eligibility so long as they've spent fewer than 46 days on an MLB active roster and tallied 130 or fewer big league at-bats. Beginning Friday, there'll be 45 days left in the regular season. Assuming the Cards limit his playing time to keep him from topping 130 at-bats, he'll retain his rookie eligibility into 2024.
Before 2022, a player's rookie status wouldn't matter much to clubs in timing their promotions. The Prospect Promotion Incentive in the '22 collective bargaining agreement now makes that a factor in some cases. A position player who had appeared on at least two Top 100 lists at BA, ESPN and MLB Pipeline the preceding offseason can earn his club a bonus draft choice if a) the team carries them on the MLB roster for a full service year and b) the player wins Rookie of the Year or finishes top three in MVP voting during his pre-arbitration seasons.
Winn will certainly meet the prospect criteria next winter. Whether the Cardinals carry him on the MLB roster for all of 2024 and if he plays well enough to merit award consideration can't yet be known. By waiting until August 18 to bring him up, however, the Cardinals are keeping that possibility open (again assuming Winn stays under 131 at-bats through season's end).
If he's in the majors through year's end, Winn will conclude this season with 45 days of service. He won't be eligible for arbitration until after the 2026 campaign at the earliest and is controllable through at least 2029. Future assignments to the minors could push that trajectory back further.
The more immediate focus for both Winn and the club will be on his initial exposure to big league pitching. He'll have a month and a half to try to stake an early claim to the shortstop job heading into 2024. St. Louis has Edman, Gorman and Brendan Donovan (who's out for the season after undergoing elbow surgery) also in the middle infield mix. If Winn puts a strong foot forward over the coming weeks, perhaps that'd increase the front office's willingness to part with a middle infielder in an offseason trade as they look for ways to overhaul three-fifths of their rotation.
Katie Woo of the Athletic first reported Winn's promotion.
Image courtesy of USA Today Sports.