Longtime utility infielder Adam Rosales looks to have called his playing career quits, as the Athletics announced today that he's been hired as a coach with the team's affiliate in the Rookie-level Arizona League. The 36-year-old Rosales hasn't appeared in the Majors since 2018, but he split the 2019 campaign between the Triple-A affiliates for the Twins and Indians after signing a minor league pact with Minnesota last winter.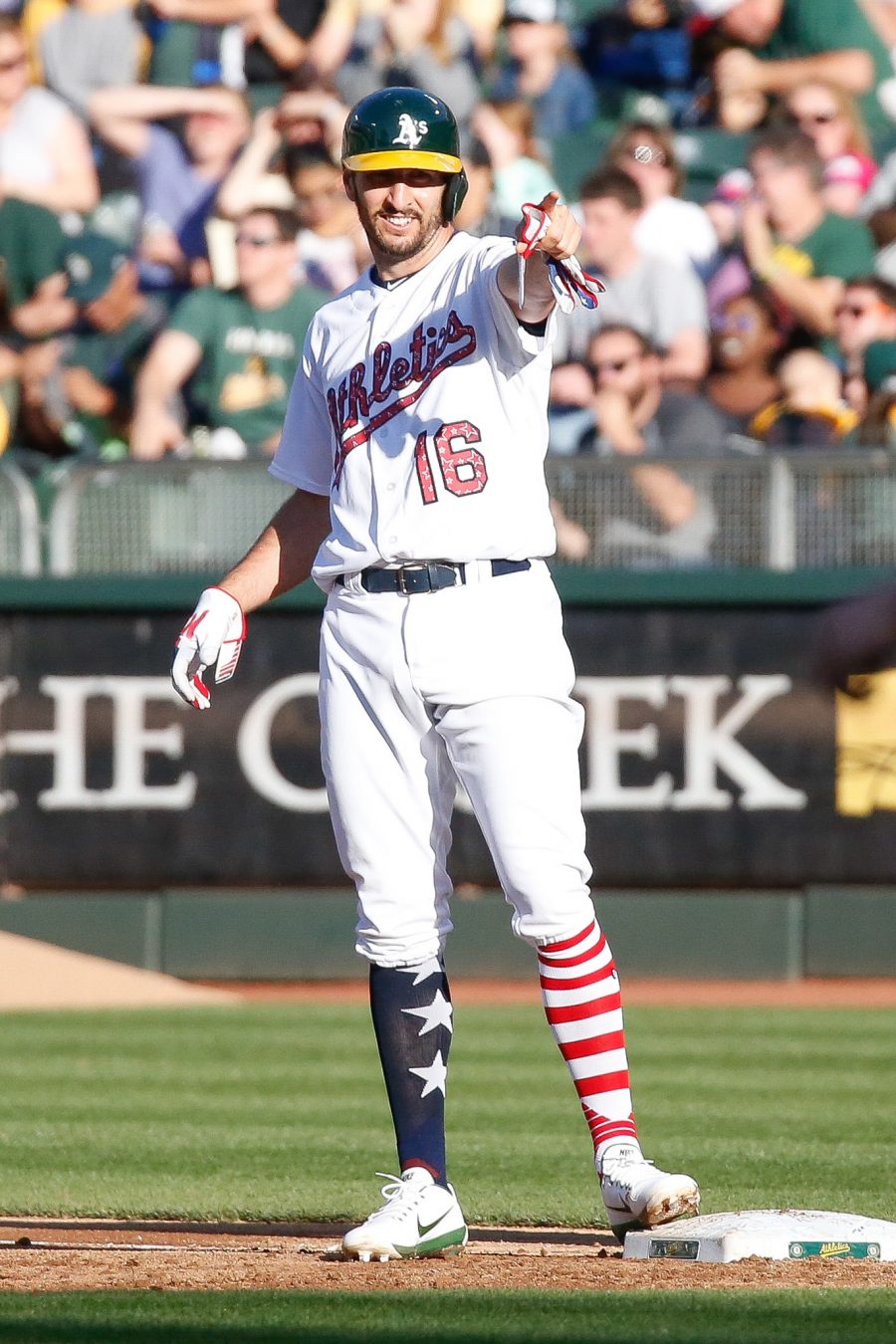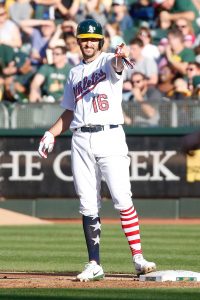 Today's appointment seemingly marks the beginning of a new career track for the 11-year Major League veteran. It's no surprise to see that the Athletics were the team to give Rosales his first coaching gig, as he spent more time as a player with the Athletics than he did with any other team.
Originally a 12th-round pick by the Indians back in 2005, Rosales ascended to the Majors by 2008. He made his way to the Athletics alongside Willy Taveras in a trade that sent Aaron Miles to Cincinnati two years later, and Rosales would go on to spend parts of the next four seasons donning the green and gold. Avid MLBTR readers may remember him as a particularly bizarre hot stove anecdote; back in 2013, Rosales went from the Athletics to the Rangers to the Athletics and back to the Rangers in a series of waiver claims that occurred over a span of just 10 days. Others may fondly remember Rosales as the owner of one of the fastest home run trots the world will ever see.
On the field, Rosales played at least 500 innings at all four infield positions in addition to making much briefer appearances in the outfield corners. He played in 651 big league games and took 1807 plate appearances as a Major Leaguer between the A's, Rangers, Reds, Diamondbacks, Padres and Indians. He'll conclude his playing career with a .226/.291/.365 batting line, 48 homers, 69 doubles and six triples at the MLB level.
Also of note for Oakland fans: the organization announced today that former American League Rookie of the Year Bobby Crosby, who served as a coach with the team's Double-A affiliate in 2019, will take over as the new manager in Class-A Stockton for the 2020 season.