WEDNESDAY, 3:30pm: The deal is official, with both teams announcing it. Stults has been acquired and designated in one fell swoop, indicating that he was included in large part to offset Uribe's salary. With more than three but less than five years of service, Stults will have the right to elect free agency if he clears outright waivers, but would have to give up his guaranteed salary to do so.
On the Los Angeles side of the deal, only Callaspo will head to the club's active roster. Jaime will look to work into form at extended spring training, while Thomas will take a job at Triple-A.
2:55pm: The Braves paid Callaspo $100K to waive his no-trade rights, according to Jon Heyman of CBS Sports (Twitter link).
8:41am: Callaspo received a "stipend" as inducement to agree the trade, Peter Gammons of GammonsDaily.com tweets.
TUESDAY: Trade talks between the Dodgers and Braves regarding Alberto Callaspo and Juan Uribe fell apart Tuesday morning after Callaspo vetoed the transaction, but talks rekindled just hours later after Callaspo had a change of heart, and the two sides have reportedly reached a deal, pending approval from the commissioner's office. The Braves will acquire Uribe and right-hander Chris Withrow from the Dodgers in exchange for Callaspo, right-hander Juan Jaime and left-handers Ian Thomas and Eric Stults.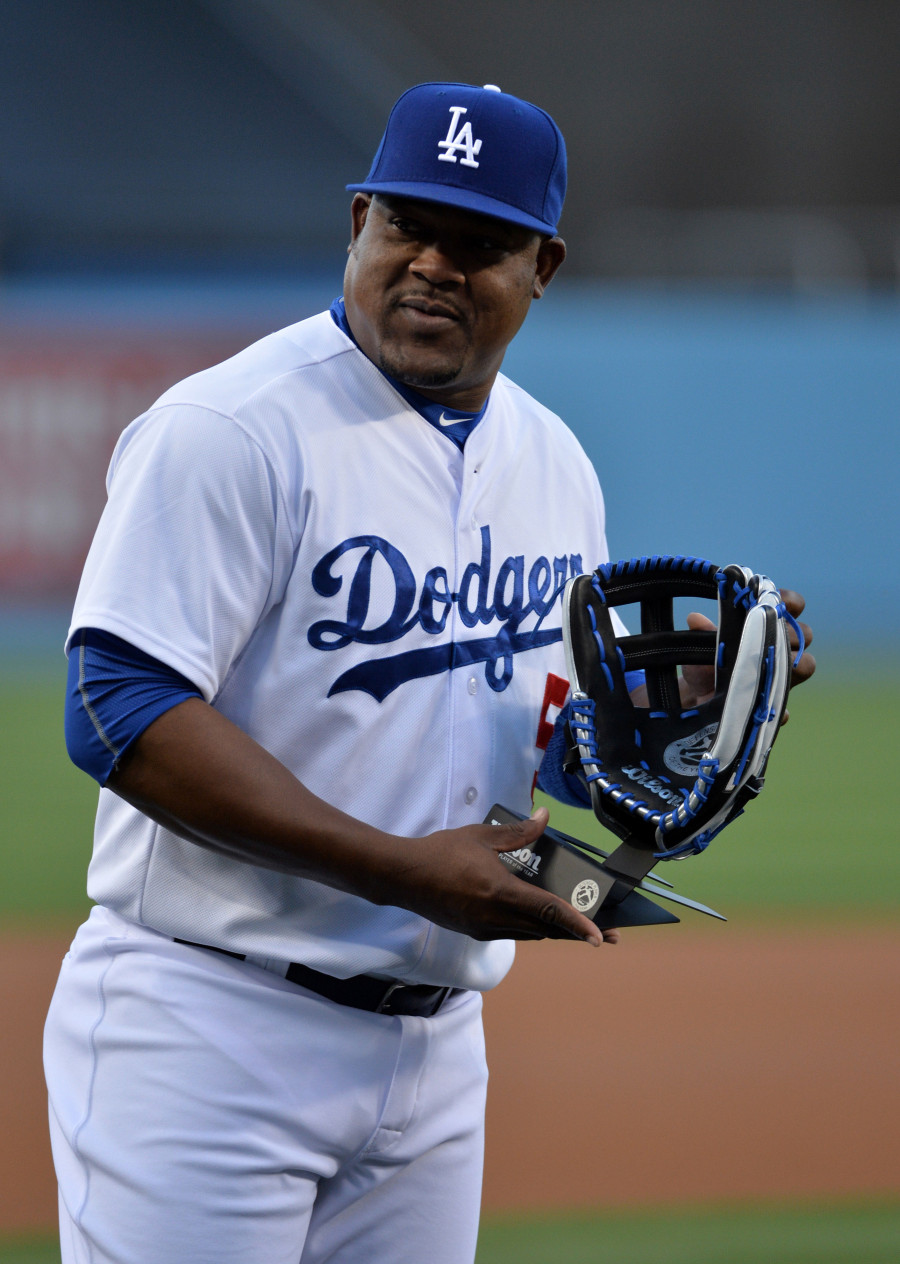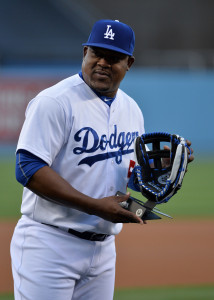 As a player that signed as a free agent just this offseason, Callaspo was ineligible to be traded prior to June 15 without his consent. After news of the revitalized deal broke, Jon Heyman of CBS Sports tweeted that Callaspo reconsidered after his initial decision to stay with a team that wanted him traded weighed on him further.
Though the Dodgers are surrendering talent to acquire him, it's worth wondering how long Callaspo will be retained by his new team. The Dodgers, earlier this season, were content to acquire Ryan Webb and release him almost immediately in order to acquire a Competitive Balance draft pick from the Orioles. The Dodgers may view this as a means of shedding a bit of payroll and unclogging their logjam at third base, though that's still purely speculative at this point.
The Dodgers have Alex Guerrero, Justin Turner, Hector Olivera and, eventually Corey Seager as potential in-house options at the hot corner, making both Uribe and Callaspo seem somewhat expendable. Callaspo has batted just .206/.293/.252 for the Braves this season, so his on-field production isn't necessarily something the Dodgers would view as an upgrade, even though he has a superior track record to that output. Callaspo is capable of handling multiple infield positions, but while that versatility is appealing, the same could be said of Turner, who has experience at more positions and superior numbers at the plate.
From the Braves' standpoint, the team likely views Uribe as an upgrade over Callaspo and, quite possibly, the injured Chris Johnson (who will be activated from the DL later this week). Uribe has posted consistently excellent defensive marks at third base over the past three seasons, and he batted .295/.334/.439 while playing half his games at the pitcher-friendly Dodger Stadium from 2013-14. He's off to a slow start in 2015 — .247/.287/.309 in 87 PAs — but he's also been slowed by a hamstring injury.
Financially speaking, the Braves are actually taking on some money in this deal, assuming there's none changing hands (and there has not been, to this point). Uribe is earning $6.5MM in 2015 — the final season of a three-year contract. That means he has about $4.69MM remaining on his contract, which is more than double the $2.16MM remaining on the one-year, $3MM contract signed by Callaspo with Atlanta this offseason. Stults' minor league contract came with a $2MM base upon making the roster, meaning about $1.44MM is left on his commitment. In total, then, the Braves are taking on just over $1MM in additional salary in order to add Uribe and Withrow.
Withrow, who is recovering from Tommy John surgery at this time, is slated to return from his operation in the second half of the season after undergoing surgery 51 weeks ago, on June 3, 2014. A hard-throwing reliever and former first-round pick of the Dodgers (2007), Withrow spent parts of the 2013-14 seasons pitching in relief for L.A., and doing so quite effectively.
The 56 innings he accumulated in those two seasons are the only Major League work on his resume, but he made quite the impression, registering a 2.73 ERA with 11.4 K/9, 5.0 BB/9, a 39.7 percent ground-ball rate and a fastball that averaged 95.7 mph. It should be noted that while Withrow's BB/9 rate looks a bit troubling, eight of his 31 Major League walks came over his final 8 2/3 innings prior to Tommy John; his control looked markedly better in 2013, and Baseball America noted prior to the 2014 season that he'd significantly improved upon his ability to locate his fastball.
The 28-year-old Thomas has worked to a 3.94 ERA with 18 strikeouts against 11 walks in 16 innings of relief for the Braves over the past two seasons. Thomas primarily throws a fastball, curveball and changeup, and he posted generally strong marks over the course of his minor league tenure after being signed out of indy ball. The Dodgers aren't particularly short on left-handed relief, with J.P. Howell, Adam Liberatore and Paco Rodriguez all serving as MLB-caliber options, but Thomas will further give them some depth in that regard.
Stults, 35, was actually drafted by the Dodgers in 2002 and spent parts of four seasons with the team from 2006-09. Of course, that was under different ownership and a different front office. Since that time, Stults bounced around the league a bit before settling into the Padres' rotation from 2012-14. Over those three seasons, the southpaw worked to a 3.87 ERA with 5.6 K/9 and 2.1 BB/9 in 472 innings. Despite that relatively solid production, Stults was non-tendered this offseason and signed a minor league contract with the Braves, beating out Wandy Rodriguez for the fifth spot in Atlanta's rotation. The results for Stults haven't been particularly appealing, however, as he's posted a 6.34 ERA with a 30-to-13 K/BB ratio in 44 innings out of the Braves' rotation. The Dodgers may feel that a move back to the NL West will allow him to rediscover some success, and the team clearly is in need of some rotation depth after losing Brandon McCarthy and Hyun-jin Ryu for the season due to Tommy John and shoulder surgeries, respectively.
Jaime, the fourth piece headed to the Dodgers, is a hard-throwing right-hander that found himself designated for assignment earlier this season. He broke camp in the Braves' bullpen but made just two appearances before being designated for assignment. The 27-year-old cleared waivers and remained with the organization at the time, but his 96 mph average fastball will now be property of the Dodgers. Jaime has just 13 2/3 innings of experience in the big leagues, but he's posted a lifetime 3.12 ERA with 12.9 K/9 in the minors. However, Jaime has also walked 6.3 hitters per nine in his career, including an alarming 42 walks in 44 2/3 innings at the Triple-A level.
Ken Rosenthal of FOX Sports reported the re-kindled talks, the completion of the trade, and the inclusion of Withrow and Stults (All links to Twitter). MLB.com's Mark Bowman reported that Thomas and Jaime were in the trade (Twitter links). Braves skipper Fredi Gonzalez first told reporters, including Bowman, that Callaspo was being discussed in trades last night (Twitter link).
Photo courtesy of USA Today Sports Images.