Mets right fielder Carlos Beltran indicated he's willing to waive his no-trade clause in the right deal to a contender, according to Mike Puma of the New York Post.  Puma believes the Mets would wait for David Wright to return from the disabled list before trading Beltran.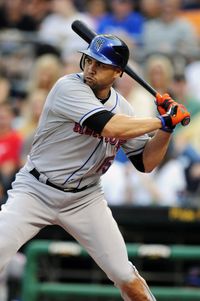 Winners of three in a row, the Mets are five games back in the wild card.  They have a little over a month until the July 31st trade deadline to determine whether they're buyers, sellers, or something in-between.  But as Puma points out, the August 31st deadline is more applicable to Beltran, because his $18.5MM salary could pass through waivers.  Putting him on waivers would create the possibility of a pure salary dump as the Dodgers did with Manny Ramirez last year.  The Mets might like to clear the $3MM or so that will remain on Beltran's contract in late August, or maybe they'd prefer to take on some salary and get actual players back.
Contractually, Beltran's team cannot offer arbitration after the season, so draft pick compensation is not a factor.
Photo courtesy of Icon SMI.