Tigers owner Mike Ilitch spent aggressively on one of the top free agents available to bolster an already formidable offense.
Major League Signings
Notable Minor League Signings
Trades and Claims
Notable Losses
Draft Picks Gained or Lost
Lost 27th overall selection to Brewers for Fielder. 
Back in October, the Tigers' chances of signing a major free agent seemed decent, if not particularly strong.  Jose Reyes, Jimmy Rollins, Aramis Ramirez, Mark Buehrle and Yu Darvish all made a certain amount of sense for the Tigers, a team without certainty on the left side of the infield or a proven fifth starter. But Prince Fielder? Not a chance.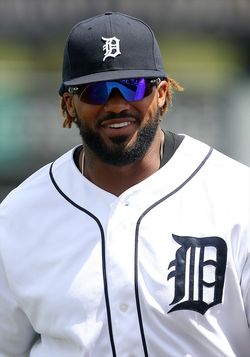 Things changed pretty quickly once Victor Martinez tore his ACL during an ill-fated offseason workout. Within ten days, owner Mike Ilitch had approved a $214MM contract for Fielder and, just like that, the 2012 Tigers were a changed team. 
Fielder, undoubtedly one of the top offensive producers in baseball, has averaged 160 games in six full seasons. He brings durability and pure left-handed power to a Tigers lineup that placed fourth in the majors in scoring a year ago. They'll put up a few runs again in 2012.
Detroit's infield defense could become a concern as a result of the Fielder signing. Fielder will play first base and Miguel Cabrera will play third, a position at which he has played just 14 MLB games since being traded to Detroit after the 2007 season. Now that the Tigers have promised both superstars an everyday job in the field, they face a potentially difficult situation. Should Cabrera's defense prove to be a real barrier to the team's success, manager Jim Leyland and GM Dave Dombrowski will have to find a way to keep him in the lineup at another position. 
When the Tigers' offseason began, its success seemed to hinge on Dombrowski's ability to obtain a second baseman and add pitching depth. The Fielder deal pushed Brandon Inge from third to second, where he's competing for the starting job alongside the versatile Ryan Raburn and Ramon Santiago, who re-signed in Detroit after testing the free agent market. The Tigers apparently preferred their internal options to free agent second basemen such as Aaron Hill, Kelly Johnson and Mark Ellis.
The Tigers' rotation features an enviable top four and their bullpen includes a number of proven relievers, but they added less pitching than I expected this winter. They inquired on Roy Oswalt, using the defending Cy Young and MVP as a recruiter, but the choosy right-hander didn't reciprocate the team's interest and he remains unsigned. 
Speculation linked the Tigers to left-handed free agent starters such as Erik Bedard, Paul Maholm, Jeff Francis and Joe Saunders throughout the offseason, but the club ultimately passed on every one of them. They'll go with an internal candidate for the fifth starter's job, a role for which a group of left-handers are currently competing. 
The Tigers could have added a starter on a minor league deal, even if they believe their young arms are ready to contribute at the Major League level. Most teams go through nine or ten starters over the course of a full season, so the additional depth would have helped. Perhaps the Tigers did show interest and starters such as Francis decided they'd have a better chance at winning a starting job elsewhere.
Dombrowski added Octavio Dotel to the bullpen, and though the veteran reliever is essentially a right-on-right specialist at this point in his career, the one-year deal makes sense. The Tigers traded flame-throwing former first rounder Ryan Perry for long relief option Collin Balester, but didn't acquire others who are likely to make an impact out of the 'pen in 2012. The Tigers' bullpen doesn't have many openings and the front office apparently determined that major turnover wasn't necessary.
The Tigers arrived at a turning point when the ligament in Martinez's knee snapped two months ago. They could have made do without the switch-hitter and would have been favored to win the division even if they had allowed Fielder to go elsewhere. Instead, infield defense be damned, they signed Fielder to one of the biggest contracts in baseball history. The deal has its critics, as most nine-figure agreements do, but few will deny that the Tigers are a serious threat to repeat as AL Central champions and play deep into the postseason once again.
Photo courtesy Icon SMI.