MONDAY: Ellis' contract guarantees him $5.25MM and contains more than $1MM worth of incentives, reports Ken Rosenthal of FOX Sports (Twitter links). Ellis obtains the same base salary that he had in 2013 and, when combined with the $1MM buyout he received from the Dodgers, has exceeded the amount of money he could have earned had Los Angeles simply exercised the option.
SUNDAY: The Cardinals have a one-year deal in place with free agent second baseman Mark Ellis, with a physical and subsequent announcement expected later this week, reports Derrick Goold of the St. Louis Post-Dispatch (via Twitter). Ellis is represented by TWC Sports.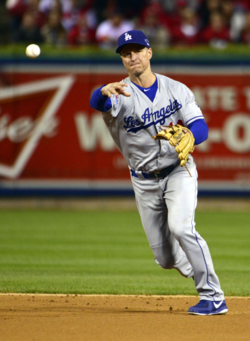 Ellis, 36, spent the last two seasons as the Dodgers' primary second baseman, but hit the open market when Los Angeles declined declined a $5.75MM club option for 2014. Last year, he hit .270/.323/.351 in 480 plate appearances. As has come to be expected, Ellis continued to display stellar defense, putting up +7.6 UZR/150 and +12 DRS per The Fielding Bible in 2013. That bumped his value into the range of about one-and-a-half to three wins above replacement, depending on which WAR recipe you prefer. 
Looking at the list of available second baggers, Ellis was probably the best overall option left on the market at this point. While other players offered more attractive age or upside, Ellis has been a consistent contributor for nearly a decade. With Omar Infante and Juan Uribe coming off the board in recent days, Stephen Drew is arguably the only free agent, non-first baseman infielder left on the market who should be counted on as an above-average regular next season.
St. Louis had been expected to add a veteran option that could play up the middle, and Ellis should fit in well in the Cardinals infield mix. 23-year-old prospect Kolten Wong figures to have the inside track to the everyday job at the keystone. But Ellis offers both a veteran alternative and a platoon option to pair with Wong's left-handed bat. Over his 5,500+ MLB plate appearances, Ellis has a .777 OPS against lefties and a .700 OPS against same-handed hurlers. Wong has, unsurprisingly, posted somewhat better numbers against righties in the early stages of his professional career. Ellis could also spell Matt Carpenter at third, notes Rosenthal (via Twitter).
Photo courtesy of USA Today Sports Images.