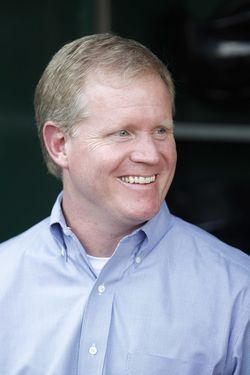 The Pirates have announced that they've extended the contracts of general manager Neal Huntington and manager Clint Hurdle for three years each through 2017, with club options for 2018. Huntington and Hurdle had both been under contract through 2014, with team options for 2015. With Huntington and Hurdle's deals done, the Pirates are currently working on contracts for assistant GMs and coaches, Rob Biertempfel of the Pittsburgh Tribune-Review tweets.
"Neal and Clint have led a team of baseball professionals, in the front office and on the field, that has transformed the Pittsburgh Pirates into a club that again must be reckoned with in the National League," says team president Frank Coonelly. "We are extremely pleased that they will continue to lead this team in Pittsburgh."
Prior to 2013, the Pirates had five straight losing seasons under Huntington and two straight under Hurdle, who was hired prior to the 2011 season. (Huntington inherited a poor big-league team and farm system upon taking the Pirates' GM job in 2007, so the losing in the first several seasons was not primarily his fault.) The team endured second-half collapses in both the 2011 and 2012 seasons.
In 2013, however, Huntington and Hurdle led the Pirates to their first winning season and playoff berth since 1992, as the team won 94 games and beat the Reds in the NL Wild Card game before falling to the Cardinals in the NLCS. Huntington's offseason acquisitions of Russell Martin, Francisco Liriano and Mark Melancon were crucial to the Pirates' success. Hurdle led a shift-heavy defensive strategy that was a key component of the Pirates' surprising season, and he took the 2013 National League Manager of the Year award for his efforts.
Photo courtesy of USA Today Sports Images.