The Red Sox have announced the signing of Cuban outfielder Rusney Castillo to a seven-year contract potentially worth $72.5MM, assuming that Castillo does not opt out of the contract before 2020.
Castillo will receive $100K in salary for 2014, but with a $5.4MM signing bonus. He will then receive $10.5MM per season from 2015 through 2017, then $11MM in 2018 and 2019. He will then have the ability to opt out of the deal or to take a $13.5MM salary for 2020. The deal also contains a limited no-trade clause.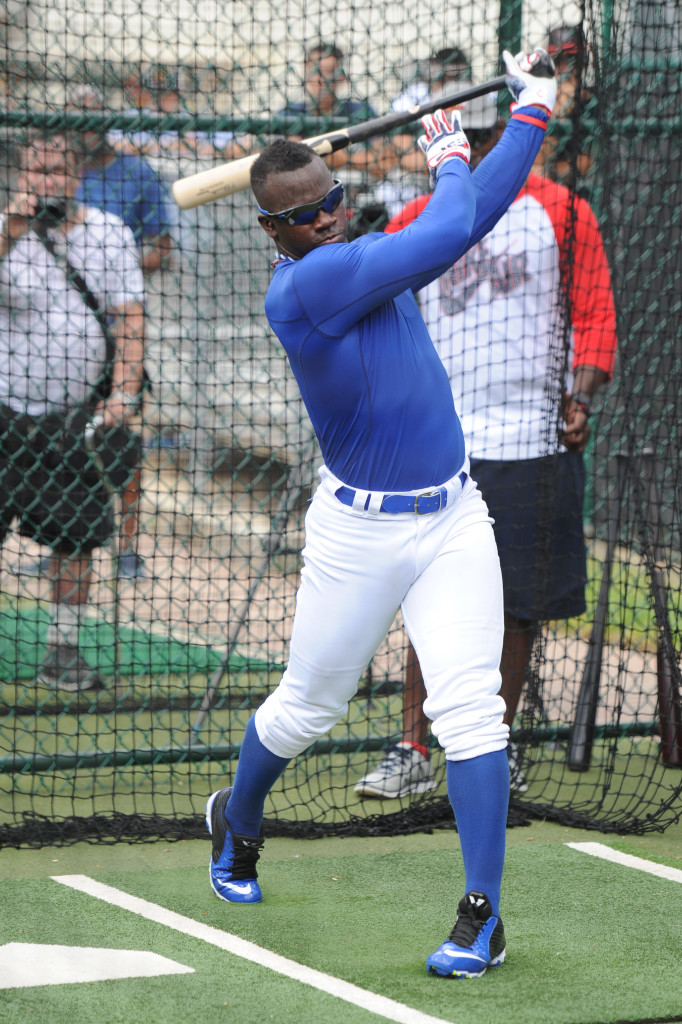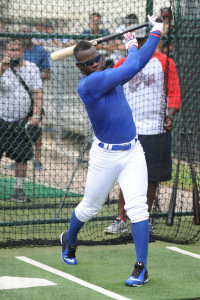 The 27-year-old Castillo's name has generated increasing interest over the past several weeks, but Boston's agreement with the Roc Nation Sports client is significantly larger than most had figured. Previous reports indicated that Castillo could land a five-year deal valued somewhere between $50MM and $60MM, but this contract will eclipse Jose Abreu's six-year, $68MM pact with the White Sox for the largest contract ever issued to a Cuban free agent.
Castillo, who also drew interest from the Tigers, Giants, Phillies, Yankees, Cubs and Mariners, held a showcase for scouts earlier this month. Scouts from 28 of the 30 Major League teams were apparently on hand, and the general consensus was that Castillo was a highly impressive talent who was capable of helping a Major League club in 2014.
Ben Badler of Baseball America's most recent scouting reports cite Castillo's 70-grade speed as his best tool, but scouts at his showcase noted that he had surprising power and an average throwing arm in the outfield, leading many to believe him capable of becoming a five-tool center fielder. Some have compared him to a more powerful version of Brett Gardner, though that is a best-case scenario outcome.
Many expected Castillo to sign with a contending team because of his proximity to the Major Leagues, but Castillo instead will be the second significant 2015 piece that Boston GM Ben Cherington has added during the 2014 season. Though the Red Sox are in last place, they've added Castillo and countryman Yoenis Cespedes to the fold, each of whom was acquired with the intention of helping Boston's chances next year.
The signing of Castillo adds to a crowded outfield picture in Boston. Shane Victorino and Cespedes are both under contract through 2015, with Cespedes set to earn $10.5MM and Victorino earning $13MM. The team also acquired Allen Craig from the Cardinals in the John Lackey trade, and Craig is guaranteed $26.5MM through the 2017 season. While he can play first base or DH, of course, the Red Sox have Mike Napoli and David Ortiz entrenched at those respective positions next season.
Beyond the guaranteed contracts, Castillo's presence further muddies the long-term roles of both Jackie Bradley Jr. and Mookie Betts with the organization. Bradley has proven himself an elite defensive center fielder this season, but he's failed to adapt to Major League pitching and has authored a meager .210/.286/.300 batting line in 494 career plate appearances. Betts, a second baseman by trade, is blocked at his natural position by Dustin Pedroia and therefore converted to center field in 2014. However, with Castillo in the fold, the Red Sox now have a full outfield of guaranteed contracts, which could make it difficult for him to find everyday at-bats next year. However, Betts' .335/.417/.503 batting line at Triple-A this season is a strong indicator that he is a Major-League-ready talent.
It's certainly possible that the addition of Castillo will lead to some further roster shuffling by the Red Sox this offseason. Cherington and his staff will have a number of different resources — both veterans on guaranteed contracts and controllable, high upside prospects — at their disposal should they wish to leverage the trade market to address some or all of their starting pitching needs.
William Perez Villalba of Glorias del Beisbol Cubano first noted on Facebook that the two sides were in agreement and reported the general parameters, with MLB.com's Jesse Sanchez confirming that the two sides were "on track" for a deal in that range. Scott Lauber of the Boston Herald and ESPN Boston's Gordon Edes reported the $72.5MM guarantee and seven-year term. FOX Sports' Ken Rosenthal, CBS Sports' Jon Heyman and WEEI.com's Rob Bradford were the first to report key details about the structure of Castillo's contract.
Photo courtesy of Larry Marano.