The Red Sox announced that they have signed right-hander Koji Uehara to a two-year extension that runs through the 2016 season. Alex Speier of WEEI.com reports that it is a two-year, $18MM contract (Twitter link). Uehara is represented by Mark Pieper of Relativity Sports.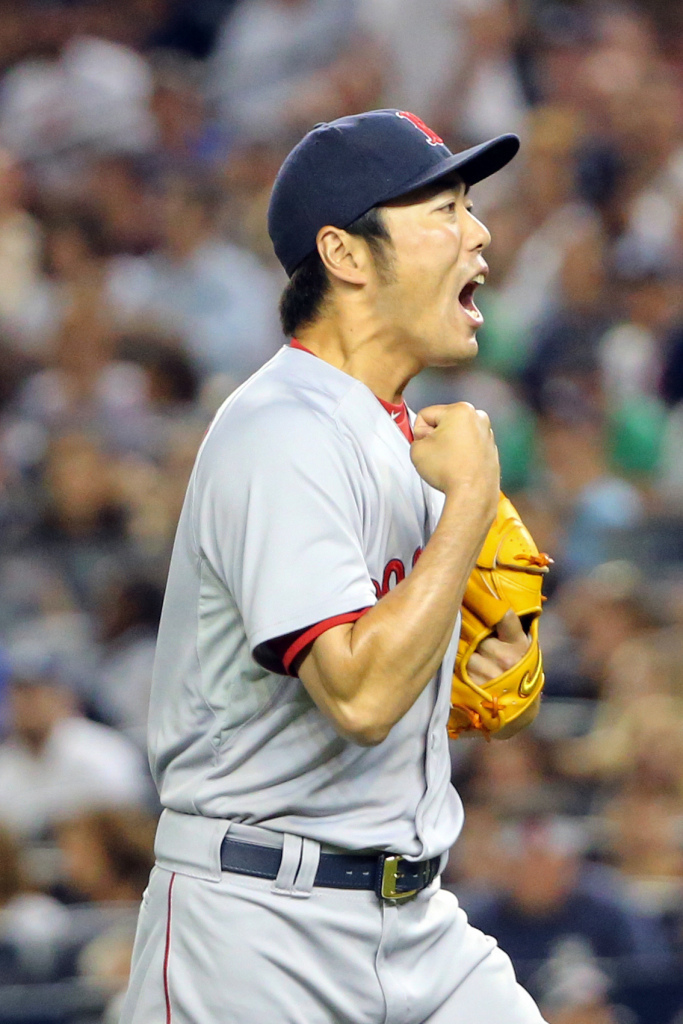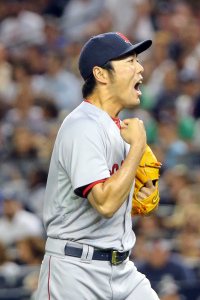 Uehara, who turns 40 next April, has thrived over the past two seasons in Boston, rising from elite setup man to All-Star closer in short order. Though he finished 2014 on a negative note — he yielded 10 runs over his final 7 2/3 innings and pitched just five time in September due to arm fatigue — Uehara has overall been nothing short of outstanding in Boston.
In 138 2/3 innings for the Red Sox, Uehara has pitched to a pristine 1.75 ERA with 11.7 K/9 and 1.1 BB/9. He was a postseason hero during the Red Sox' 2013 World Series run, allowing one run in 13 2/3 innings and winning ALCS MVP honors after appearing in five of the six games in that series. Though not a flamethrower, Uehara racks up strikeouts thanks to an exceptional split-finger. This past season, the only pitcher in all of Major League Baseball who posted a higher swinging-strike rate than Uehara's 18.8 percent was Aroldis Chapman.
Uehara figures to be the first significant signing of what should be an active offseason for the Red Sox, who appear to have no plans to go into rebuilding mode on the heels of a last-place finish in 2014. Rather, the Red Sox prioritized adding MLB-ready help at the trade deadline and are expected to pursue at least one top starting pitcher on the open market in the offseason. Boston has also been connected to the likes of Pablo Sandoval and Chase Headley. To that end, Uehara's contract isn't a detriment to the team's long-term outlook. Including Uehara, the Red Sox still have just four contracts on the books for 2016 and only two guaranteed contracts to which they are committed beyond that season. That positions the team well to add at least one significant multi-year pact this winter, if not more.
In my recent free agent profile for Uehara, I pegged him for a one-year, $11MM contract on the open market while noting that I felt he could receive two years at a lower annual value should his preference be for security over the upside of another large one-year deal next offseason. His departure from the free agent market weakens a strong crop of relievers that is headlined by David Robertson and Andrew Miller but also includes Sergio Romo, Pat Neshek, Luke Gregerson and a number of other solid arms.
Photo courtesy of USA Today Sports Images.