3:29pm: Cuddyer's contract is a two-year, $21MM pact, reports Jon Heyman of CBS Sports (Twitter link). Joel Sherman of the New York Post tweets that he'll earn $8.5MM in 2015 and $12.5MM in 2016. Essentially, by turning down the qualifying offer, Cuddyer guaranteed himself an additional $5.7MM and a second year.
2:40pm: The Mets announced that they have signed free agent outfielder Michael Cuddyer to a two-year contract.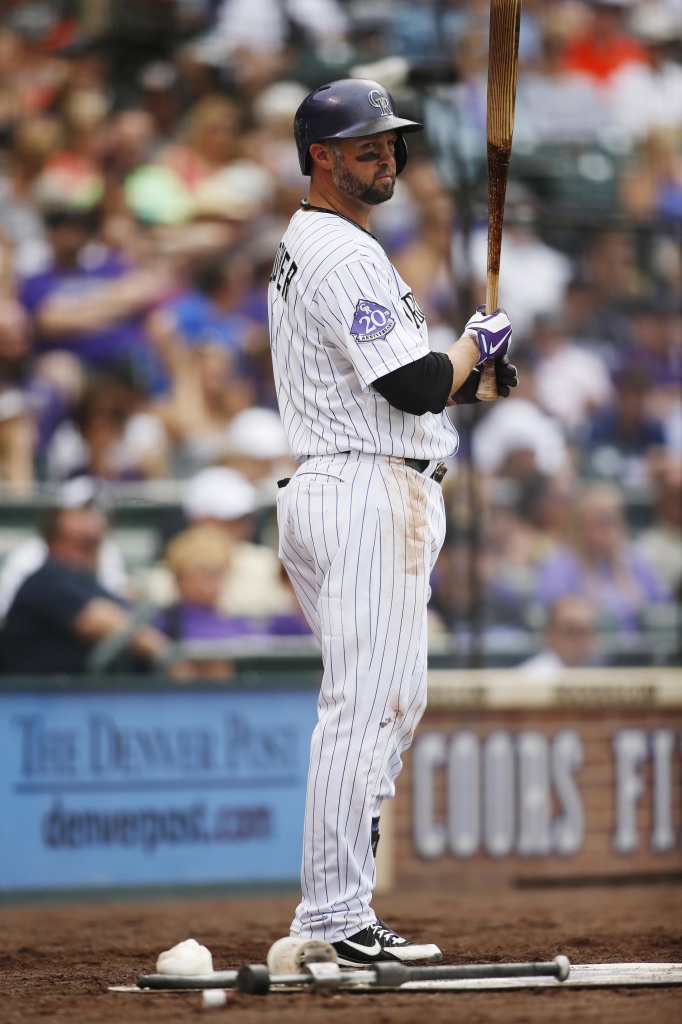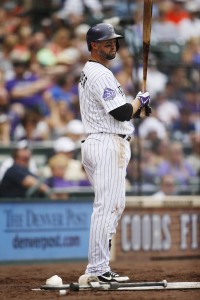 Cuddyer, a client of Excel Sports Management's Casey Close, was the surprise recipient of a qualifying offer last week that caused many to believe that he would be the first to accept the offer. However, Colorado's decision to extend the QO appears to have been a wise one, as they'll now net a draft pick at the end of next year's first round for their loss. The Mets, on the other hand, will forfeit the 15th pick in next year's draft in order to bring Cuddyer to Queens.
Cuddyer, 36 in March, has long been rumored to be a target of the Mets, although last week's QO from the Rockies was said at the time to kill their interest in 35-year-old free agent. Clearly, that was either posturing on the Mets' behalf or something in their thinking changed. He'll join the Mets' outfield alongside Juan Lagares and Curtis Granderson and add some punch to the middle of manager Terry Collins' order.
The signing also allows the Mets to play Cuddyer at first base against left-handed pitching, should the team wish to platoon Lucas Duda, who is a career .212/.292/.317 hitter against southpaws. Cuddyer, on the other hand, has feasted on left-handed pitching in his career, hitting them at a .291/.378/.504 clip. Cuddyer also has extensive experience at first base.
Cuddyer is coming off a strong three-year stretch with the Rockies, and while many will point to Coors Field as a large reason for his gaudy numbers, he hit well away from the Denver launching pad as well. Cuddyer hit .307/.362/.505 as a Rockie and batted .286/.332/.463 on the road during that time. He took home the NL Batting Title in 2013 and batted .331/.385/.543 over the past two seasons. However, a trio of DL stints limited him to 49 games in 2014. Cuddyer had a hamstring strain in each of his legs and also suffered a fracture in his shoulder suffered in a dive for a ball while playing away from his natural position at third base.
From a financial standpoint, Cuddyer's $8.5MM 2015 salary would appear to eat up a significant portion of the payroll that the Mets have moving forward. ESPN New York's Adam Rubin noted last month that if the team made a free agent signing that pushed the payroll north of $100MM, a corresponding trade could be made to offset the increase. The Mets could move some salary by trading a veteran such as Bartolo Colon, Daniel Murphy or Jon Niese. Colon may not bring a huge return, given his $11MM salary, but moving either Murphy or Niese would likely return some legitimate talent while simultaneously dropping the club's payroll. Murphy is projected by MLBTR contibutor Matt Swartz to earn $8.3MM, while Niese is guaranteed a $7MM salary.
Photo courtesy of USA Today Sports Images.