FRIDAY: The Rangers have officially announced both extensions. While specifics weren't divulged, Jeff Wilson of the Fort Worth Star-Telegram tweets that each received a three-year deal. Anthony Andro of FOX Sports Southwest adds that the deals kick in at the end of their pre-existing contracts, meaning they're now signed through 2018. In the press release, co-chairmen Ray Davis and Bob Simpson issued the following statement:
"Under Jon's and Thad's leadership, the Rangers have created a strong overall organization that has combined major league success with a productive scouting and player development operation over a number of years. Jon and Thad are skilled executives who are well respected around the game and completely committed to once again delivering a winning team for our fans."
THURSDAY: The Rangers have extended general manager Jon Daniels and assistant GM Thad Levine, according to Jon Heyman of CBS Sports. The exact terms of the extensions are unknown to this point, but Daniels' contract was slated to expire at the end of the 2015 season.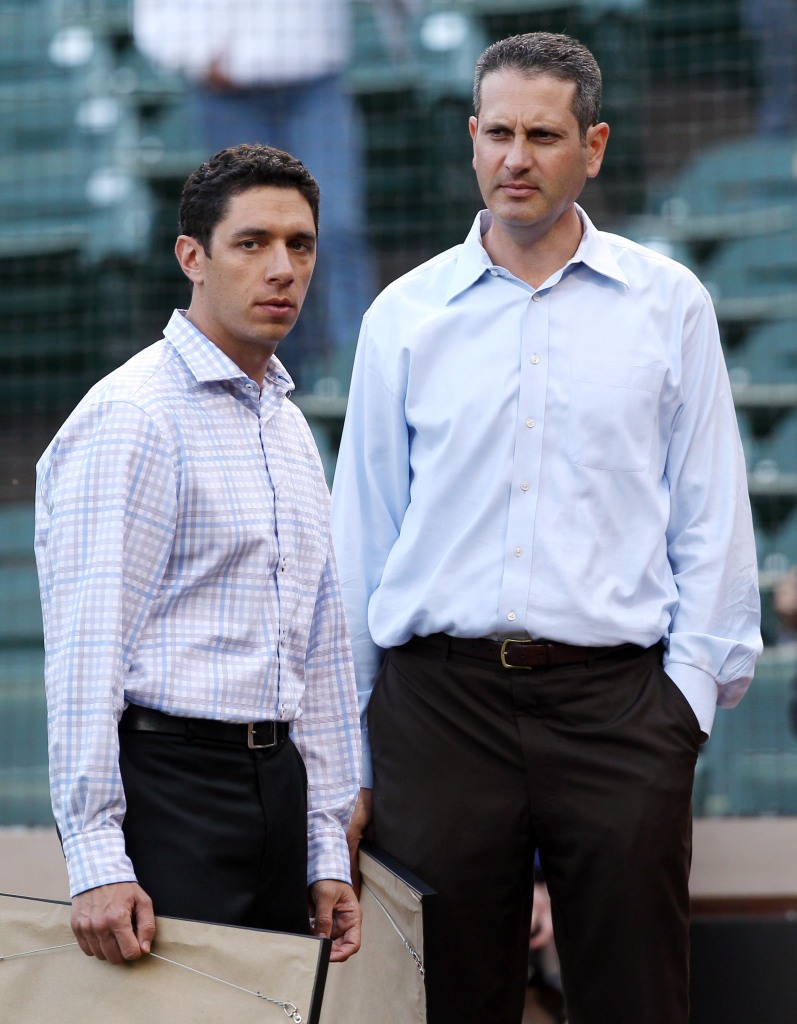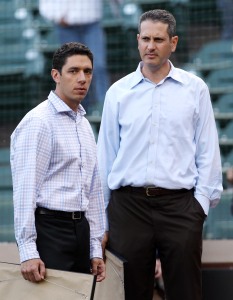 Daniels succeeded John Hart (now the Braves' president of baseball operations) as GM of the team following the 2005 season at the incredibly young age of 28. He's been in his role for nearly a decade now, and in that time, the Rangers have made their first two World Series appearances. The team struggled in 2014, finishing with just 67 wins, although a nearly unthinkable list of injuries was largely to blame for that disappointing performance.
The 41-year-old Levine was also appointed to his current post in October 2005 and has been long rumored as a GM candidate himself. He withdrew his name from consideration from the D'Backs GM search prior to the team's hiring of Dave Stewart. When former Rangers AGM A.J. Preller became GM of the Padres, Levine took on the oversight of the club's international scouting operations, as Evan Grant of the Dallas Morning News wrote back in September.
As can be seen in MLBTR's Transactions Tracker, Daniels and Levine were behind what is considered one of the best trades in Rangers history — the Mark Teixeira trade to the Braves that netted Texas Elvis Andrus, Matt Harrison, Neftali Feliz, Jarrod Saltalamacchia and minor leaguer Beau Jones. However, some Rangers fans are likely more focused on last offseason's Prince Fielder/Ian Kinsler swap, which to this point has certainly not panned out for Texas.
Photo courtesy of USA Today Sports Images.