Russell Martin's last venture into the free agent market resulted in a two-year, $17MM contract with the Pirates — though Pittsburgh reportedly also offered a three-year, $21MM pact — that proved to be one of the best signings in recent history. Martin's free agent stock has soared, and he now has a case to more than triple the total commitment on his last contract.
Strengths/Pros
Martin is coming off of arguably the strongest season of his career, having batted .290/.402/.430 with 11 home runs. His on-base percentage is the result of an excellent walk rate, 12.8 percent, that he has sustained throughout his entire career as a Major Leaguer (11.6 percent). Martin exhausts opposing pitchers, as evidenced by the fact that among players with 450+ plate appearances this season, Martin ranked ninth in pitches per PA at 4.21.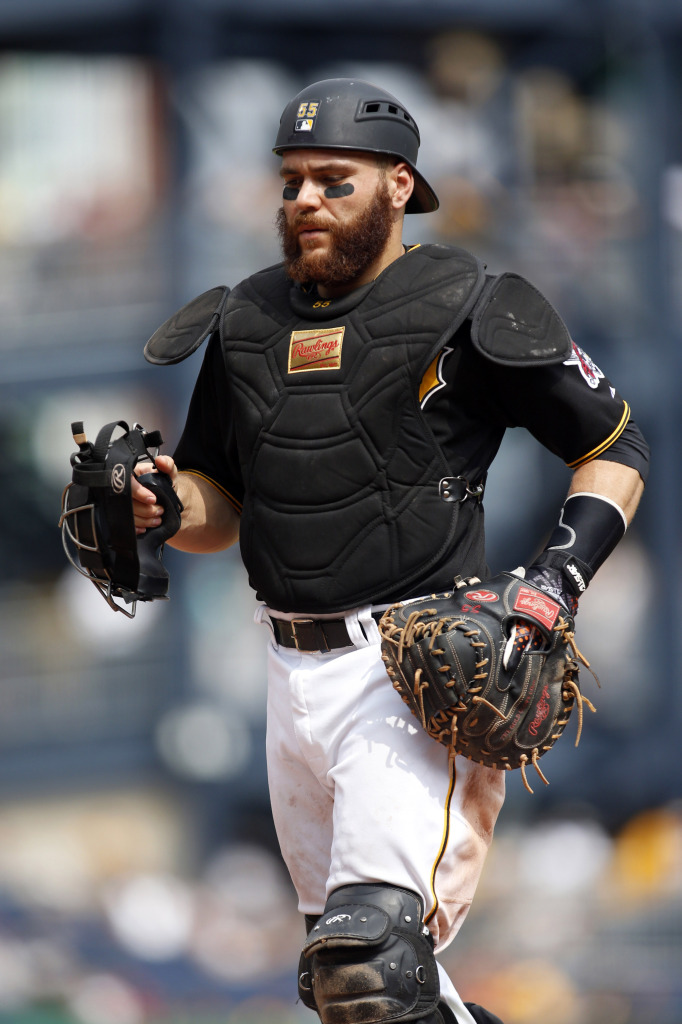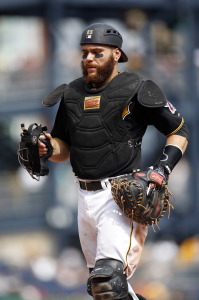 Martin's .402 OBP would look solid next to any player, but it's particularly impressive for a catcher. And even in 2013 when he batted .226/.327/.377, his park-adjusted numbers were better than the typical catcher. Martin has spent the past two seasons playing in PNC Park, which among baseball's worst parks for right-handed hitters, perhaps deflating his rate stats. Yet he posted a park-adjusted OPS+ of 100 (league average) and 136 (36 percent above average) in 2013 and 2014, respectively. His wRC+ marks, also park-adjusted and on the same 100-point scale, were 102 and 140. For context, the league-average catcher has posted a 92 wRC+ over the past two seasons.
Catcher defense has become better quantified in recent seasons, and Martin's among the best defensive backstops in baseball. He threw out 39 percent of potential base-stealers in 2014 and 40 percent in 2013, and his career average is 32 percent. This past season, the average MLB catcher caught 28 percent of runners. Pitch framing has also become an oft-cited component of a catcher's worth (though it isn't included in WAR), and Martin was among the league leaders in that category. StatCorner.com's Matthew Carruth rated him 11.7 runs above average in framing, while Baseball Prospectus estimates that Martin netted his pitchers and extra 155 strikes despite not playing a full season.
In addition to his work both at and behind the plate, Martin is somewhat surprisingly fleet of foot for a catcher. That's not to say he's a burner, but he's graded out as an average baserunner for his career and has dipped to only slightly below average on the bases in recent seasons (Fangraphs pegged him 1.1 runs below average in 2014). He's also highly durable, having been on the DL just twice in his career (he did also undergo offseason knee surgery in 2011).
Weaknesses/Cons
Though the "strength" portion of Martin's profile is rather robust, he's not a player without his faults. Martin probably won't repeat his sensational offensive numbers next year, or any other year for that matter. That .290 average was supported by a career-high .336 BABIP, and that BABIP should regress toward his career mark of .289 next year. Martin showed double-digit homer pop again in 2014, but his .140 isolated power mark (slugging minus average) was his lowest since 2010.
Martin turns 32 in February, so this next contract is going to offer little in terms of prime-age seasons. The team that signs him will likely be paying for his decline phase — and more so than with a typical free agent hitter. Travis Sawchik of the Pittsburgh Tribune-Review recently looked at the aging curve for catchers in the post-PED era and found that there isn't a significant WAR drop-off from catchers' age 32-35 seasons, and Martin is of course a fantastic athlete who keeps himself in incredible shape. While those factors may help his cause a bit, there's no way around the fact that teams are going to have reservations about committing long-term to someone who plays the most physically demanding position on the field as he enters his mid-30s.
The Pirates made the easy call to extend a qualifying offer to Martin, who of course rejected, so he will require a team to forfeit its top unprotected pick in order to sign him.
Personal
Martin keeps himself in outstanding shape and began undergoing Muscle Activation Techniques (MAT) to help mend a balky hamstring, Bill Brink of the Pittsburgh Post-Gazette wrote in September. Also from Brink, Martin regularly does pilates and implemented a strict weightlifting routine this season to keep his strength up through the entire year. As ESPN's Jerry Crasnick writes, Martin can often be found kicking a soccer ball around with teammates before games. Crasnick calls him a "born supe-jock," noting that Martin enjoys playing ice hockey and doing yoga, and also entertains his teammates by walking on his hands with ease.
Per the Pirates media guide, the Canadian-born Martin spent three years living in France from ages 8-10. His middle name, Coltrane, is a nod to famed jazz musician John Coltrane, which is no surprise considering the fact that Martin's father is an accomplished saxophonist. In 2009, Martin announced that he would donate $600K to the One Drop foundation, which seeks to combat poverty by providing access to clean water around the world.
Market
Martin excels at most facets of the game when compared to other catchers, but he's even more impressive when stacked up against a weak crop of free agents this year. Simply put, he's the prize of the catching market, and it's not close. Geovany Soto, Nick Hundley, A.J. Pierzynski, John Buck and J.P. Arencibia are among the other options. The latter three were designated for assignment in 2014, while Hundley's $5MM option was declined and Soto has hit .219/.291/.381 over the past three seasons. A team in need of a surefire starter behind the plate has two options: sign Martin or trade for a catcher.
And while the trade market may seem a good alternative, there aren't many readily available regulars. The trade market for catchers is weak enough that Hank Conger, who has never served as a full-time option, got a respectable return for the Angels. The other options on the market are names like Jason Castro, Miguel Montero and Yasmani Grandal. Grandal and Castro are coming off down seasons at the plate, and Montero is owed $40MM over the next three seasons. Backup type options such as Rene Rivera and Carlos Corporan could also be had (though Rivera, coming off a surprisingly excellent season in San Diego, may be seen as more than that).
There's been no shortage of early interest in Martin, though the four teams that appear to have been the most aggressive are the Pirates, Dodgers, Cubs and Blue Jays. The Pirates have long said they would love to retain Martin, and both owner Bob Nutting and GM Neal Huntington have said they're willing to stretch payroll to make it happen.
Martin met with the Cubs, Blue Jays, Dodgers and Pirates this week at the GM Meetings, according to reports, and it'd be surprising if agent Matt Colleran didn't at least explore talks with several more clubs. Those four teams appear to be the front-runners at this stage, however. If other teams are brought into the mix, I'd think that the Rockies, Astros, A's, Rangers, Tigers and White Sox could be fits for Martin, though it's unclear that all of those teams could actually afford him.
Expected Contract
When it comes to the free agent market, Martin is the lone starting catcher in a sea of backups and reclamation projects coming off injuries, poor performances or both. Despite his age and lack of pop when compared to Brian McCann, I'd be surprised if Colleran isn't citing McCann's five-year, $85MM contract from last winter as a talking point.
I feel that four years is the absolute floor for Martin, given his interest, and it's hard to see him taking an annual value that's much lower than McCann's $17MM if he has to sacrifice a full year. Ultimately, I think there will be several teams involved and willing to go four years, but the team that pushes to a fifth year will be the one to land him. That fifth year will require him to take a hit on his annual value, and I think anything in the $70-75MM range is plausible, so I'm splitting the difference and projecting a five-year, $72.5MM contract.
Photo courtesy of USA Today Sports Images.