The Dodgers have announced that they've signed lefty Brett Anderson to a one-year deal. Anderson, a client of the Legacy Agency, will make $10MM, plus up to $4MM in incentives for innings pitched. The incentives would kick in beginning at 150 innings, and Anderson would receive the full $4MM for pitching 200 innings.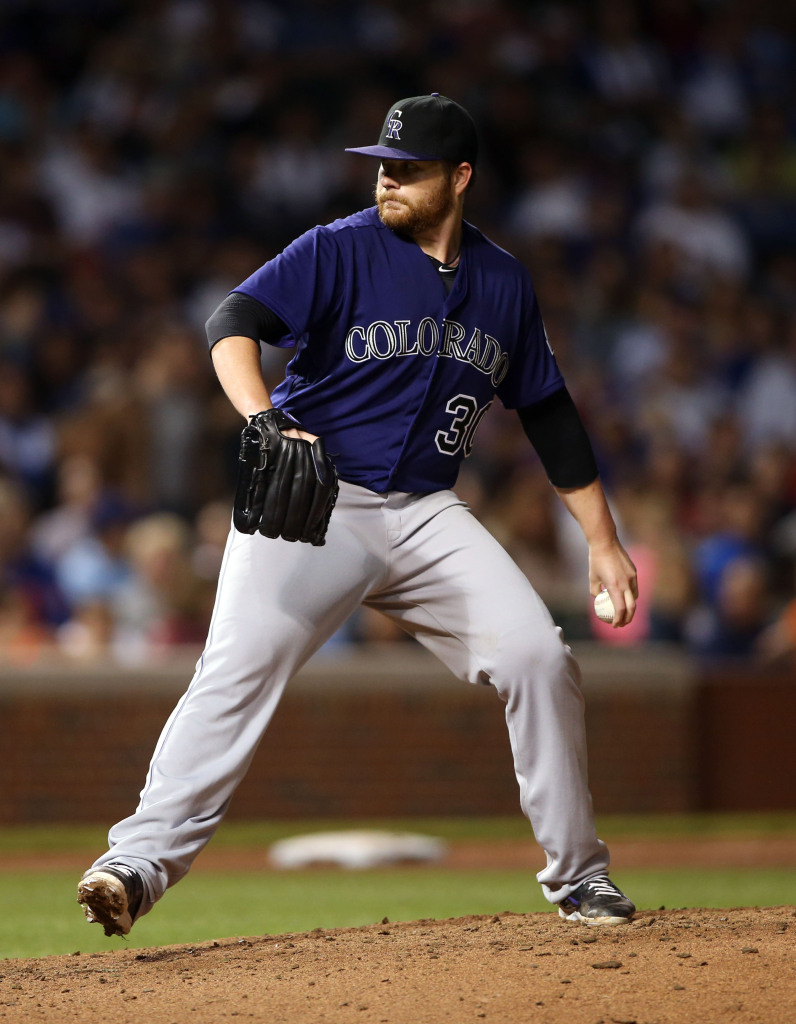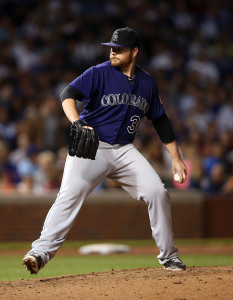 The signing represents yet another fascinating move out of the new L.A. front office. Anderson is still only 26 years old and has generally been quite effective when healthy. But he has not thrown over 100 innings since 2010, falling prey to a variety of maladies, including a UCL tear (and resulting Tommy John surgery) and a stress fracture in his foot. Last year, Anderson fell victim to a freak finger fracture on a hit-by-pitch and ended the year on the operating table for a bulging disc in his back.
With risk looming large in his profile, the Rockies paid Anderson a $1.5MM buyout rather than picking up his $12MM club option. Anderson was also pursued by the Yankees and Athletics before picking his new home, ESPN's Buster Olney tweets.
For their money, the Dodgers will be adding a true high-ceiling, high-risk arm for the following season. That is the kind of chance a deep-pocketed club can take, of course, as Los Angeles will have options to fill the void if Anderson fails to stay healthy.
If it all works out, it would not be surprising to find that Anderson becomes the steal of the offseason. He threw to a 2.91 ERA last year in just 43 1/3 frames, posting 6.0 K/9 and 2.7 BB/9 along with a typically outstanding 61% groundball rate.
Over 494 career innings, Anderson's earned run average stands at 3.73, but his career FIP (3.51), xFIP (3.52), and SIERA (3.55) all paint him in even a better light. If one accepts the premise that Anderson would have posted better numbers had he not been constantly succumbing to and returning from injury, his true talent ceiling is probably quite high.
Anderson and Brandon McCarthy will, when their signings are official, step into a rotation fronted by Clayton Kershaw, Zack Greinke, and Hyun-jin Ryu. If all five of those arms manage to stay on the rubber for the most part, that has the look of quite an imposing group. Behind them are pitchers such as Joe Wieland, Zach Lee, and Mike Bolsinger. It would not be surprising, perhaps, to see the Dodgers pursue a veteran to hold down the swingman role played last year by Paul Maholm.
ESPN's Buster Olney originally tweeted that the two sides had agreed to a deal, and reported the basic financial outline. Yahoo! Sports' Jeff Passan and the Los Angeles Times' Dylan Hernandez reported details relating to the incentives in the deal.
Photo courtesy of USA Today Sports Images.