FRIDAY: The trade is official, with all three teams announcing its completion as reported.
THURSDAY: The deal will likely be officially announced on Friday morning, Roger Mooney of the Tampa Bay Tribune reports (via Twitter).
WEDNESDAY: The Padres, Rays, and Nationals have agreed to a much-anticipated three-team swap — pending physicals — that will deliver important pieces to and from each club, Jim Bowden of ESPN.com reports on Twitter. A rough structure of the deal seemed to have taken form in recent hours, and Bowden has reported its final contours in a series of tweets (links: 1, 2, 3, 4.) The deal is unlikely to be announced before Thursday, Marc Topkin of the Tampa Bay Times tweets.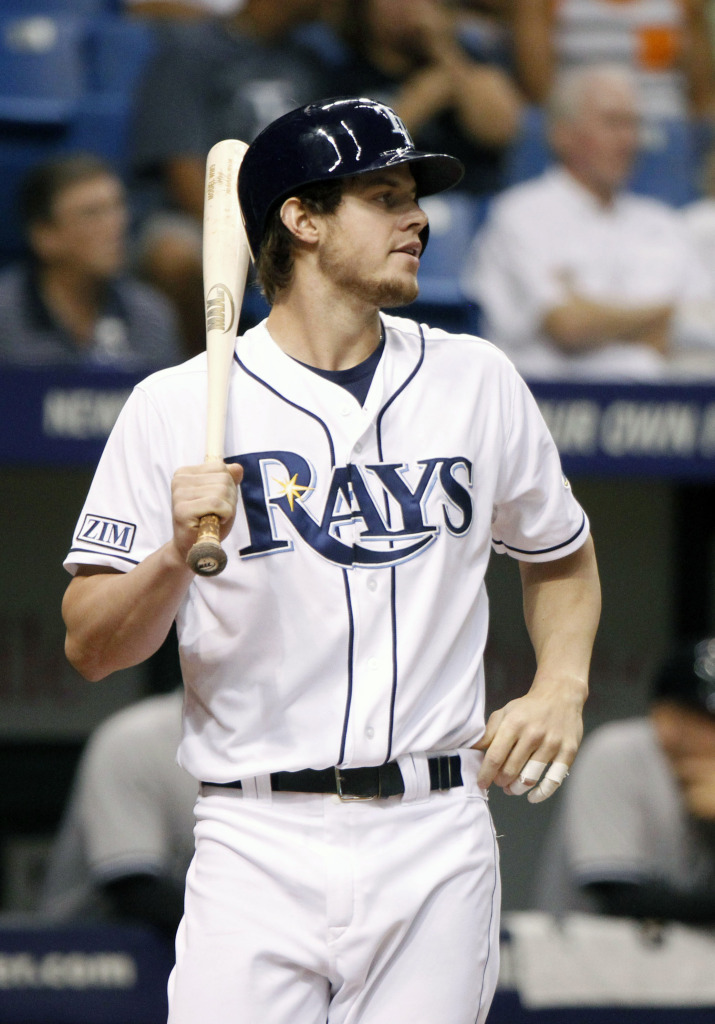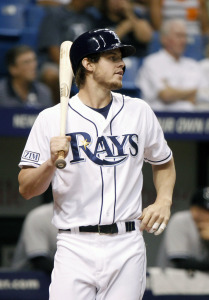 Outfielder Wil Myers will head to San Diego as the centerpiece of the trade, and indeed the entire pact will depend upon the health of his balky wrist, Jeff Passan of Yahoo Sports notes on Twitter. San Diego receives young hurlers Gerardo Reyes and Jose Castillo from Tampa as well, joined by veteran big league catcher Ryan Hanigan.
Heading to Tampa from San Diego are backstop Rene Rivera, righty Burch Smith, and first base prospect Jake Bauers. Much of Tampa's haul, however, will come from another source, as the Nationals will send outfielder Steven Souza and young lefty Travis Ott to Tampa.
For the Nationals, their involvement in this complicated transaction nets them a pair of young players. Righty Joe Ross and shortstop Trea Turner (as a PTBNL) will each head from the Padres to D.C. by way of Tampa.
Unpacking this deal is not easy, but it certainly begins with Myers — not only the marquee piece of this trade, but also the key player in the deal that sent James Shields to the Royals two years ago. Since that time, Myers has had one year of immense promise and one injury-marred, unproductive season. There is risk, not least of which because Myers missed significant time with a wrist injury, but then again San Diego is adding a potentially premier hitter who only just turned 24 years of age and still has five years of control.
Myers will be expected to pair with Matt Kemp — if and when that deal is complete — to deliver a middle-of-the-order threat to what had been a punchless lineup. Both carry a broad spectrum of possible outcomes, which will if nothing else make San Diego a fascinating team to watch for the next several years. One wonders what the trade means for Seth Smith, who played well last year before signing an extension, but who took a step back in the season's second half and no longer seems to have a place in the corner outfield.
San Diego will also roll some younger arms into a system that is now without a few of its more advanced pitching prospects in Smith and Ross. The right-handed Reyes, 21, spent last year working at the low-A level from the pen. He struck out 10.6 and walked 2.5 batters per nine, en route to a 4.09 ERA in 33 frames. Castillo, an 18-year-old lefty, signed to a $1.55MM bonus out of Venezuela and has spent each of the last two years with the Rays' Rookie league affiliate, mostly as a reliever. Kiley McDaniel of Fangraphs recently gave an update on Castillo in his Rays prospect breakdown, noting that the projectable hurler has a big fastball and has returned to health after sitting out much of 2014 with a tender arm.
Then there is the swap of backstops. New Padres GM A.J. Preller has now moved both of last season's primary catching options, and replaced them with a mix of the veteran Hanigan and, presumably, top prospect Austin Hedges. Hanigan, 34, came to Tampa last year in an even more confusing three-team swap, and the Rays promptly signed him to an extension. The Rays added him for his OBP skills and defensive chops, and he'll bring the same out west. He'll also carry $8MM in obligations over the next two years, including a buyout of a $3.75MM club option for 2017.
In Rivera, the Friars will lose and the Rays will add a 31-year-old journeyman who broke out last year in one of the most surprising, under-reported stories in the league. Rivera posted a .252/.319/.432 line — good for a 117 OPS+ at pitcher-friendly Petco Park — and swatted 11 home runs in 329 plate appearances. He also drew rave reviews for his overall defensive contribution, with Baseball Prospectus rating him among the game's best behind the plate. Rivera will also be a good bit cheaper than Hanigan, as MLBTR/Matt Swartz project him to earn $1.3MM in his first run through arbitration.
In addition to making that switch behind the plate, Tampa will add a mix of younger players, among them two wild cards. Bauers is a 19-year-old, left-handed-hitting first baseman who has not yet tapped into his power in the low minors. The 19-year-old Ott was taken in the 25th round of the 2013 draft but has seemingly improved his stock since. A 6'4 lefty, Ott struggled upon being promoted to the Class A level, but apparently showed enough to draw Tampa's interest.
The bulk of the return, however, comes with the effective swap of five years of Myers for 12 (or more) seasons of Smith and, in particular, Souza. The 24-year-old Smith struggled in a brief MLB debut in 2013, missing bats as well as spots (11.4 K/9 vs. 5.2 BB/9 in 36 1/3 frames). But he was excellent in 92 1/3 Triple-A frames that year, working to a 2.63 ERA with 9.9 K/9 against 2.2 BB/9. Unfortunately, after being hit hard upon opening 2014 back in the PCL, Smith was shut down with a forearm strain and has not thrown since. That, combined with pre-existing questions about whether he had the secondary pitches to stick in the rotation, reduce his value significantly.
The real prize for new president of baseball operations Matthew Silverman appears to be Souza, who will present a cheaper and more controllable, but somewhat older, replacement for Myers. Last year's International League MVP put himself firmly back on the map with a huge .345/.427/.577 triple-slash with 18 home runs and 28 steals in 419 plate appearances, completing a quick ascent back up the prospect ladder after initially languishing in the Nats' system. As Dave Cameron of Fangraphs notes, the athletic Souza actually projects to be Myers' equal next year and in some ways probably has just as much upside. Of course, he has not shown that ceiling in the big leagues, as has Myers, but Souza is more controllable with just 72 days of MLB service to his name.
That brings us to the Nationals, who parted with Souza in large part because the team is locked in at the corner outfield for the next several years. In return, GM Mike Rizzo added a 21-year-old righty who was taken in the first round of the 2011 draft and has shown signs of reaching his potential. Ross (Tyson's younger brother) currently sits at eighth on MLB.com's list of the Padres' top prospects, with the publication citing his strong mid-90s heater, good power slider, and still-developing change in his ranking. He'll be expected to join a talented new wave of arms that may have some big shoes to fill if Jordan Zimmermann and/or Doug Fister are not retained for the long run.
But the true motivation for the Nationals' involvement probably lies with the player to be named, which will reportedly become Turner once he is eligible to be traded. Taken 13th overall from N.C. State in last year's draft, the 21-year-old has done nothing but improve his stock since. Over 321 plate appearances at the low-A and Class A levels last year, Turner slashed .323/.406/.448 with five home runs and 23 stolen bases. Of course, his college-polished bat will face bigger challenges as he moves up in the system, but he is said to be a good defender with outstanding speed. MLB.com has him at fifth amongst San Diego prospects, but he is especially important to the Nationals as they look to fill in younger options behind incumbent Ian Desmond, who is of course entering his final year of team control.
Photo courtesy of USA Today Sports Images.