FRIDAY, 2:05pm: The Royals officially announced their deal with Rios, which includes a mutual option for 2016.  That is worth $12.5MM, tweets Chris Cotillo of SB Nation.
MONDAY, 7:10pm: The Royals have agreed to a one-year, $11MM deal with outfielder Alex Rios, Jon Heyman of CBSSports.com reports on Twitter. Rios, a Boras Corporation client, joins Kendrys Morales as veteran additions to the defending American League champs.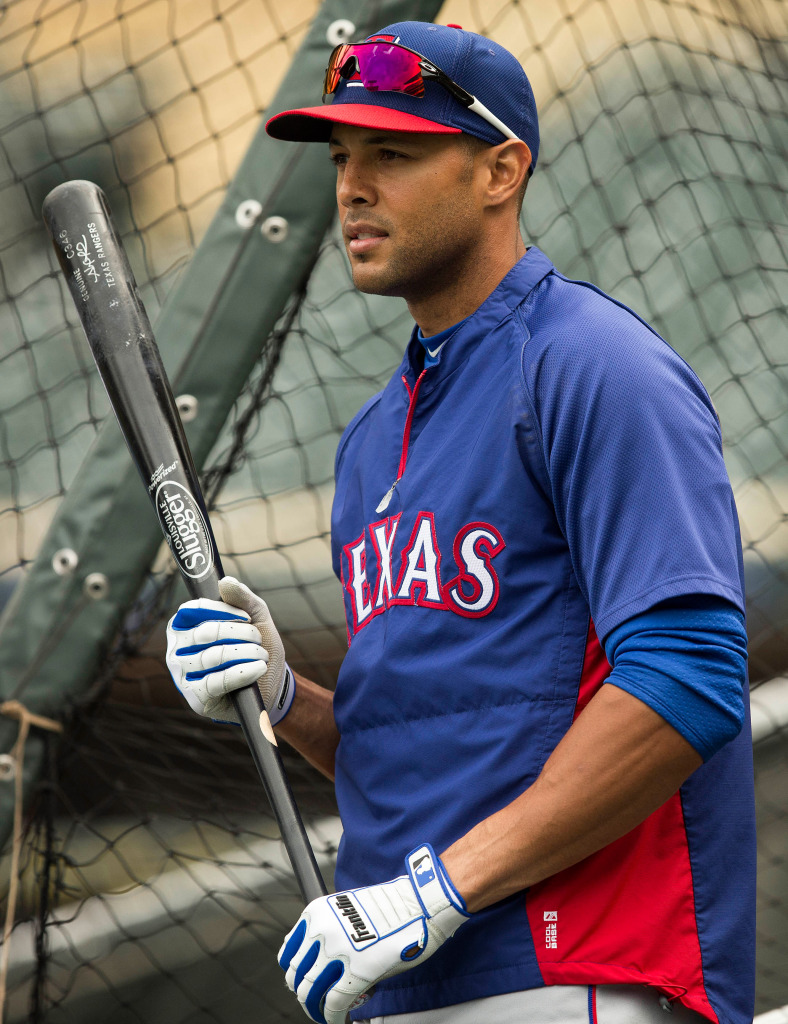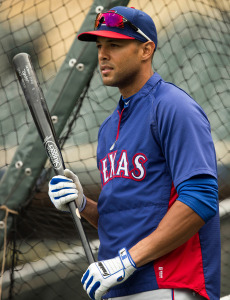 The 33-year-old Rios spent 2014 with the Rangers, slashing .280/.311/.398 with four home runs 17 stolen bases (being caught nine times in the process). That production landed just below league average, one year after Rios put up a .278/.324/.432 line that rated slightly above the league baseline. Of course, he also swatted 18 long balls and stole 42 bags that season (split between the White Sox and Rangers).
Now another year removed from his excellent 2012 campaign, Rios also slid in the baserunning and defensive departments, leaving him valued at just .2 fWAR and .6 rWAR in his 521 plate appearances. A thumb issue ended Rios's season early and cast at least some slight doubt on his health going forward, though Rios has been a remarkably sturdy ballplayer over his long career.
Kansas City now has its replacement for Nori Aoki in right field, where Rios has spent most of his career. Both players are similarly aged, but the former is probably a safer option going forward with his consistent on-base ability. Of course, Aoki cannot match the ceiling of Rios, who was worth better than four wins above replacement in recent memory. The club spent a fairly significant sum to take a chance on Rios, going well above the $8.5MM that MLBTR's Tim Dierkes predicted he would land.
Rios joins a recent group of corner outfielders departing the market, leaving players like Michael Morse, Colby Rasmus, and Aoki as the best players available. Of course, that could add impetus to the trade market, which features a number of big names.
Photo courtesy of USA Today Images.