The Cubs will promote top prospect Kris Bryant to the Major Leagues for tomorrow's game against the Padres, reports Jesse Rogers of ESPN Chicago (on Twitter).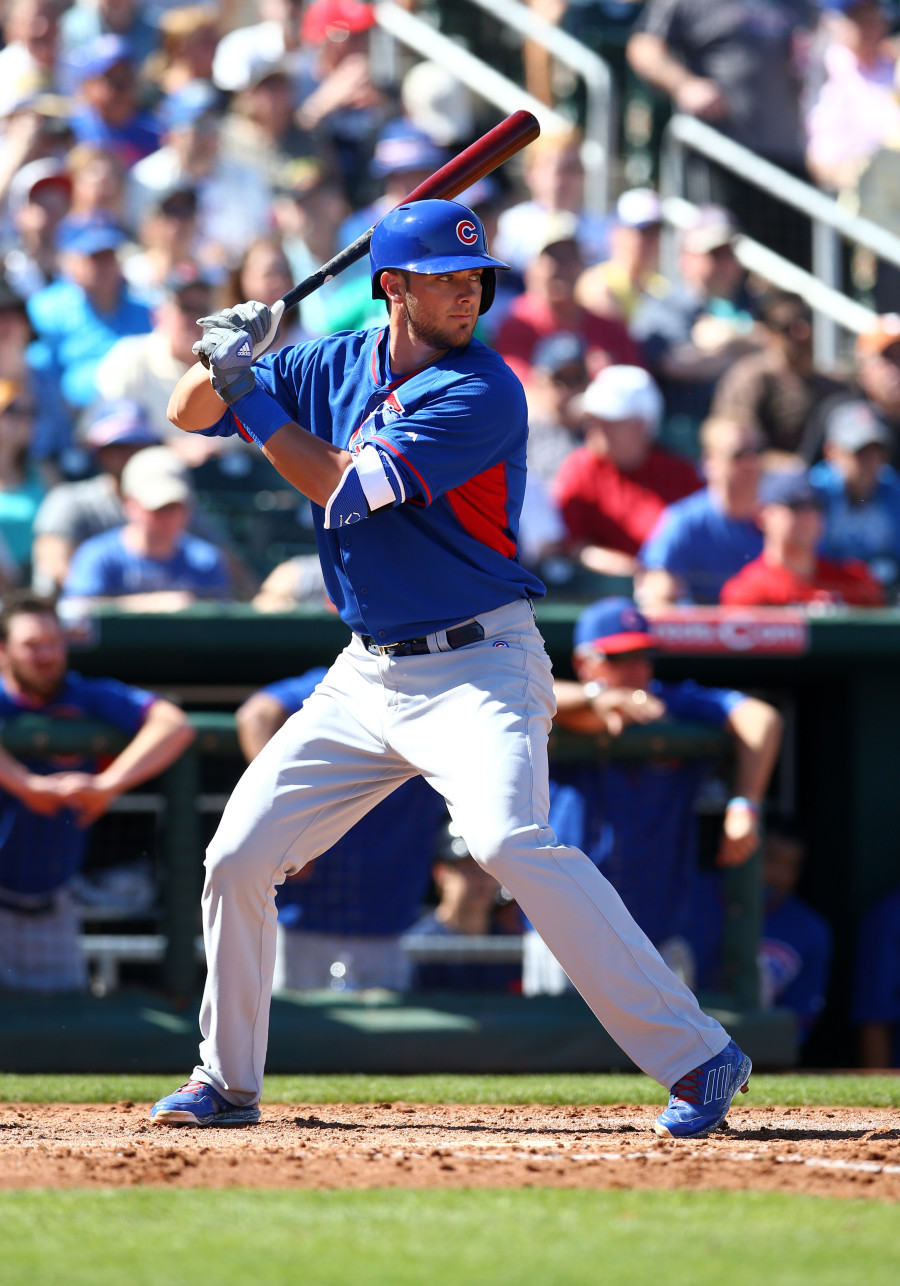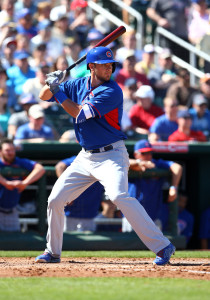 The 23-year-old Bryant was the No. 2 pick in the 2013 draft out of the University of San Diego and entered the season ranked as MLB's No. 1 prospect according to both Baseball America and ESPN's Keith Law. MLB.com and Baseball Prospectus ranked the third baseman second and fifth overall, respectively.
The timing of Bryant's promotion isn't exactly a surprise. Chicago generated some controversy by beginning Bryant in the Minor Leagues this season, but the move made sense for the team in the long term. By keeping Bryant in the Minors for the season's first 12 days, he'll fall one day shy of accumulating a full year of Major League service this season. While that means he will assuredly qualify as a Super Two player and be eligible for arbitration four times instead of the standard three, it also buys the team an additional year of club control. At the end of the 2020 season, Bryant will have five years, 171 days of Major League service time — assuming he is not optioned back to Triple-A at any point — leaving him a day shy of being eligible for free agency. In simpler terms, the Cubs opted to delay Bryant's promotion by 12 days in order to extend their control over the phenom for an additional season.
Of course, the Cubs won't acknowledge that as the reason for Bryant opening the year in Triple-A, nor should they. While the motives behind the decision are widely known, coming out and saying it would provide concrete fuel for a grievance from Bryant and agent Scott Boras. As MLBR's Tim Dierkes noted earlier today, some teams have taken the plunge and allowed top prospects to break camp with the club, but it's rarely, if ever, worth it for the team from a baseball standpoint. And there are plenty of other prospects who not-so-curiously open the year in Triple-A only to be promoted once enough time has passed to extend the team's control by a year or to potentially prevent a player from reaching Super Two designation and entering arbitration an extra time.
While in some cases, the whole situation is mitigated by agreeing to a long-term contract that extends into a player's free agent seasons, that was a highly unlikely outcome with the Boras-represented Bryant. Boras typically encourages his players to go year-to-year through the arbitration process and test free agency as early as possible. While there are a few notable exceptions, including Jered Weaver, Carlos Gonzalez and Carlos Gomez, the Cubs likely knew that their odds of controlling Bryant beyond the 2020 season without ponying up on a sizable free agent contract were slim. Boras outspokenly challenged the Cubs on their spring decision with Bryant, noting that it makes little sense for the team to claim it is trying to win while leaving a young player who could very well be one of the best on the team. In fact, in Boras' mind, the question was not one of why Bryant may have to begin the season in the Minor Leagues, but rather one of why Bryant wasn't promoted last September when rosters expanded.
From a statistical standpoint, it's hard to say that Boras doesn't have a case. Bryant annihilated Minor League pitching in 2014, hitting a ridiculous .325/.438/.661 with 43 home runs in 138 games between Double-A and Triple-A. This spring, he batted .425/.477/1.175 with nine home runs in 40 at-bats. And to begin the year in Triple-A, Bryant hit .333/.379/.625 with a pair of homers in 29 plate appearances — and that was before going deep with a three-run homer tonight. The Cubs cited a need to work on his defense, and president of baseball operations Theo Epstein accurately noted that he's never had a prospect break camp out of Spring Training if it meant making his Major League debut on Opening Day. That reasoning appeared questionable at the time and looks transparent when juxtaposed with the convenient timing of his promotion, though the Cubs can point to the fact that both Mike Olt and Tommy La Stella are on the disabled list, creating a need at third base.
Bryant figures to step into an everyday role at third base or, potentially, in a corner outfield spot with the Cubs, hitting in the heart of their order. Few doubt that he's ready to hit Major League pitching right now, and he adds to the Cubs' growing young core. The Cubs are hoping that Bryant, along with the likes of Jorge Soler, Anthony Rizzo, Starlin Castro and Addison Russell, among others, will lead the team back to prominence and break a World Series Championship drought — the Billy Goat curse — that spans more than 100 years. The team spent aggressively this offseason to add Jon Lester to the top of a rapidly improving rotation that also features breakout star Jake Arrieta, and expectations are high already in 2015. Many are expecting the Cubs to make the playoffs this season, and Bryant would be a vital component of a playoff berth. In the unlikely event that the Cubs miss the playoffs by a single game, there will unquestionably be some second-guessing about the decision to hold Bryant in Triple-A to begin the year.
Whether or not one agrees with the Cubs' tactics, they are not the first, nor will they be the last team to employ this method with a highly regarded prospect. There are clear long-term benefits from a baseball operations standpoint, and it'd be hard to justify having brought Bryant north with the team, in retrospect, at the end of the 2020 season if he were eligible for free agency entering his age-29 campaign.
Photo courtesy of USA Today Sports Images.