The Indians have announced yet another extension, this one with righty Carlos Carrasco. The contract guarantees him $22MM over the next four years and includes two club options.
Carrasco will earn $4.5MM next year, $6.5MM in 2017, and $8MM in 2018. The option years are for $9MM and $9.5MM, respectively, and can each be escalated by $4MM based on top-ten Cy Young finishes, bringing the total max value of the contract to $48MM. Those options come with $662.5K in total buyouts. Carrasco was already set to earn $2.337MM in his first of three arbitration years, which the new deal leaves in place — meaning that Carrasco nets just under $20MM in new money.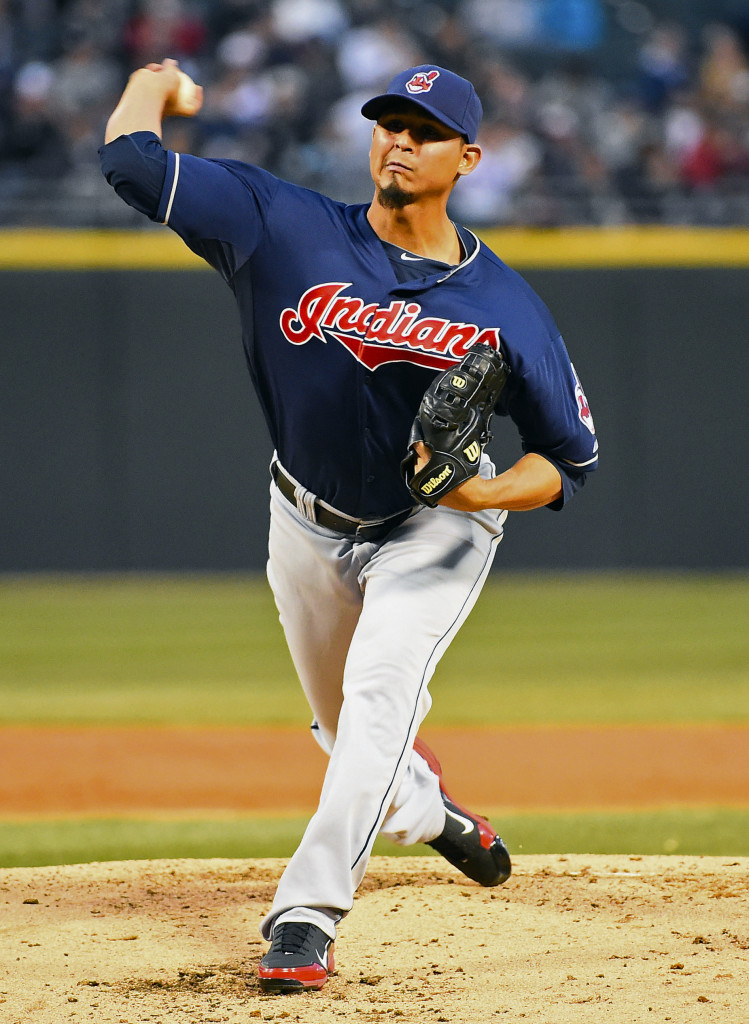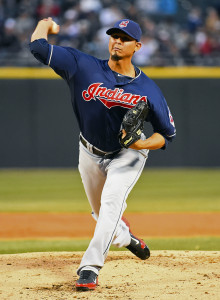 Carrasco, who just recently celebrated his 28th birthday, posted a 5.29 ERA over his first four seasons (238 1/3 IP) with the Tribe and struggled last April, losing his starting job and even getting designated for assignment last summer. However, he started to turn things around after a stint in the bullpen. As a reliever, he posted a 2.30 ERA with 43 relief innings.
When Carrasco came back to the starting five, he closed out 2014 and in a small sample size of ten games he looked like an absolute superstar.  During that span, the hurler posted a 1.30 ERA and 78 strikeouts (against just 11 walks) over 69 innings.
Carrasco, an ACES client, now has financial security going forward despite a rocky career which included a lost 2012 season thanks to Tommy John surgery.  Now, with Carrasco and Corey Kluber both under contract, the Indians could have a potent No. 1 and No. 2 locked in for years to come.  The Cy Young winner's deal looks different however as he'll earn a reported $38.5MM across his guaranteed five seasons while Carrasco will get $22MM across his additional three years.  Kluber receives additional years on his deal, but the difference in average annual value is a modest $400K.
Carrasco, in theory, could have rolled the dice with another solid season of pitching.  Even though he could have secured a sizable arbitration raise and even more leverage in extension talks by building on his close to 2014, he understandably opted for security.
On Saturday night, Ken Rosenthal of FOX Sports reported that the two sides were discussing a deal. Rosenthal tweeted that the deal was done. Jeff Passan of Yahoo Sports (Twitter links) reported contract details, as did MLB.com's Jordan Bastian (via Twitter) and Jon Heyman of CBSSports.com (on Twitter).
Photo courtesy of USA Today Sports Images.