With more than a fifth of the season in the books, we've had an early look (a peek, really) into where things may be headed on next winter's free agent market. One of the most interesting positions to watch, in my estimation, is center field, where there are several players who had a lot to prove coming into the season.
There figure to be several clubs looking at adding new, mid-term or long-term options. The Indians, Mariners, Rangers, Athletics, Rangers, Cubs, and Padres all look like fairly good bets to at least dabble in the market at center. Depending upon how things shake out, it is not impossible to imagine that clubs like the Blue Jays, Tigers, Astros, Cardinals, and Giants could be as well.
Looking at MLBTR's 2016 free agent list, which documents the players currently on track to qualify for the open market, a small group stands out as possible starting-caliber options. The trio is particularly interesting because they were so tightly bunched coming into the season — all looking to be solidly average to above-average performers, depending on one's particular viewpoint. (Note: I'm not considering Colby Rasmus here because he has spent most of his time in the corner outfield this year. But he could also figure into the mix.)
Let's see where things stand:
Value up: Denard Span, Nationals.
After missing the spring and early part of the season following core muscle surgery, Span needed more than ever to show that he could repeat last year's excellent campaign. Things are certainly pointing up in the early going, as he owns a .316/.375/.532 slash over 88 turns at bat.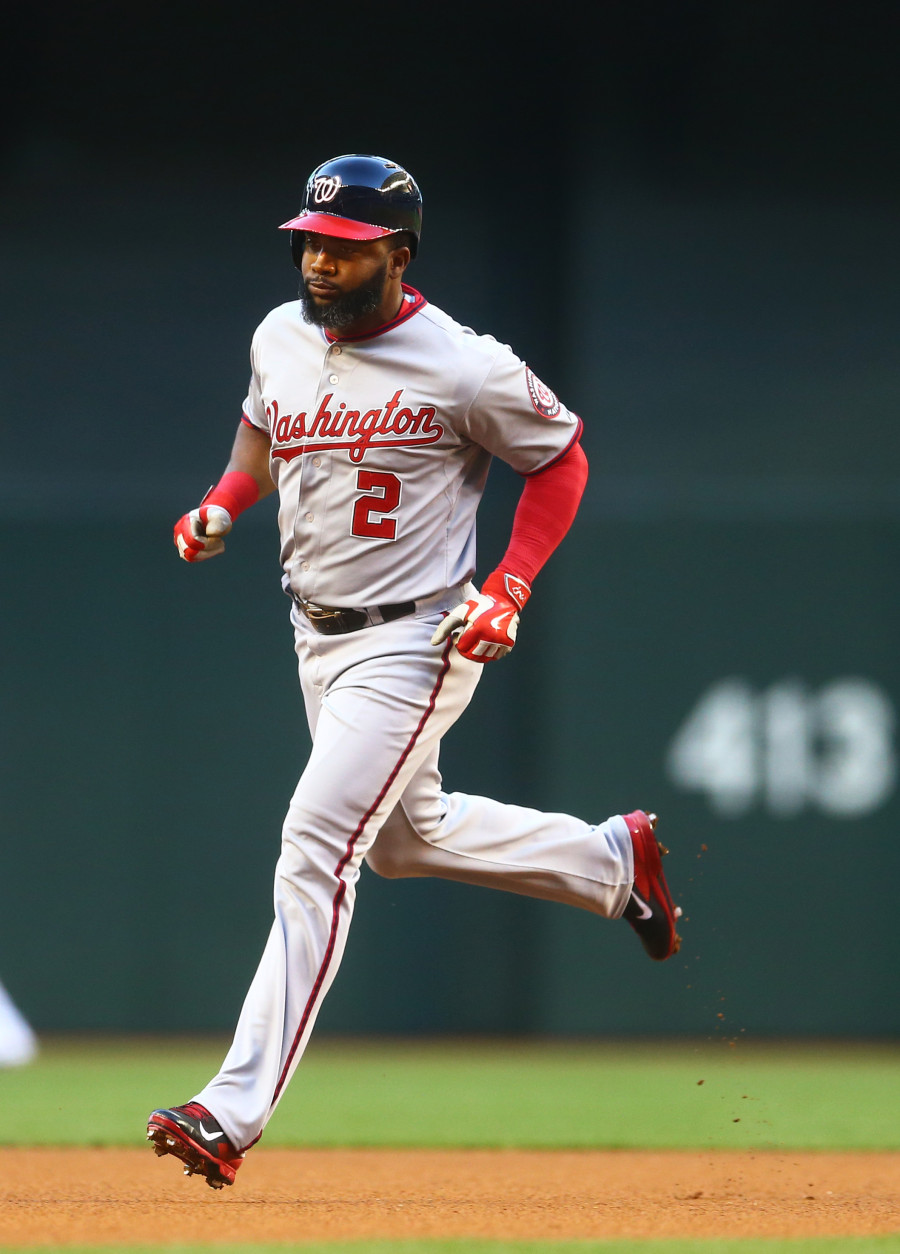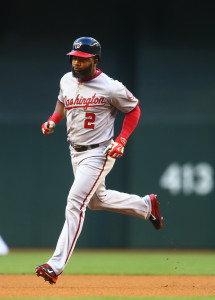 While it's obviously unlikely that he'll maintain that kind of power output — his current .215 ISO is more than double than his career 108 mark — Span is driving the ball consistently, as he did in 2014, while posting an impeccable strikeout-to-walk ratio. His .310 BABIP actually trails his career levels slightly, so it seems that quality contact is driving the early productivity.
Overall regression is almost certainly in store, but the early returns serve to confirm that Span is a quality top-of-the-order bat and, perhaps more importantly, that he is healthy. Span will need to keep things up in both regards after entering the year with injury questions and as the elder member (31 years of age) of the group considered in this post. Of course, he could stand to see a boost in his somewhat lagging early defensive ratings (which seem to belie the perceptions of some around the game) and his stolen base tallies, but the arrow is pointing up overall and he's done the most to increase his stock.
Value neutral: Dexter Fowler, Cubs.
While his walks are down somewhat early, Fowlers continues to deliver solid results at the plate with a fairly typical .262/.345/.397 batting line. He has shown more at times, but that lands firmly within expectations. More promisingly, the 29-year-old has swiped eight bags already and is on pace for career highs in that arena, though he has been caught three times as well.
The major talent assessment question with Fowler is his defense in center. He has spent much of his time in tough-to-patrol outfields — Coors Field and Minute Maid Park — and rated terribly at the position last year (tallying negative 20 Defensive Runs Saved and negative 21.8 UZR on the year). That has turned around somewhat in a still-small sample this year in Chicago, with Fowler posting positive UZR marks (10.7 UZR/15) while receiving a less-glowing -3 DRS rating.
All said, the early speed and defense returns rate as good signs for Fowler, and the results at the plate have done nothing to detract from his appeal. You could argue, then, that his value is slightly on the rise. If nothing else, Fowler seems a reasonable target at center, after entering the year with the possibility that he'd be viewed more as a corner option. Some clubs may still end up seeing him that way, of course, especially as it is really too soon to draw much from defensive numbers. All said, Fowler's value is largely holding steady at the present time.
Value down: Austin Jackson, Mariners.
Jackson looked like a nice get for the Mariners at last year's trade deadline, but has been a significant disappointment thus far in Seattle. He just turned 28 a few months back, but 2015 has continued a troubling downturn in his overall productivity.
Over 339 plate appearances with the M's, Jackson has put up a meager .233/.275/.280 line with two home runs. He has added a healthy 16 stolen bases over that stretch, but that's hardly enough to offset concerns. To be sure, Jackson's .284 BABIP is due for some positive regression — his career mark sits at .351 and he's never ended a professional season below last year's .325 — and his strikeout/walk numbers are in line with career norms. But he is making more weak contact than ever before while hitting more groundballs (50%) this year than is his custom.
Jackson still rates as a solid average center fielder and seems to have the legs to maintain that going forward. His current DL stint with a sprained ankle is probably not cause for any long-term concern, and may even afford him a chance to work on his difficulties if he takes a short rehab stint. But the sub-.100 ISO he has carried over this season and last has significantly reduced his appeal. There's plenty of time for a turnaround, but Jackson is trending down at present.
Photo courtesy of USA Today Sports Images.