FRIDAY: Soriano's deal does, in fact, include an opt-out clause that allows him to become a free agent if he's not in the Majors by the All-Star Game in mid-July, CBS Sports' Jon Heyman writes.
TUESDAY: The Cubs have signed veteran reliever Rafael Soriano to a minor league deal, adding another option to the team's late-inning mix. He'll earn the pro-rated portion of a $4.1MM base salary and can add up to $4MM in incentives (based upon games finished and appearances).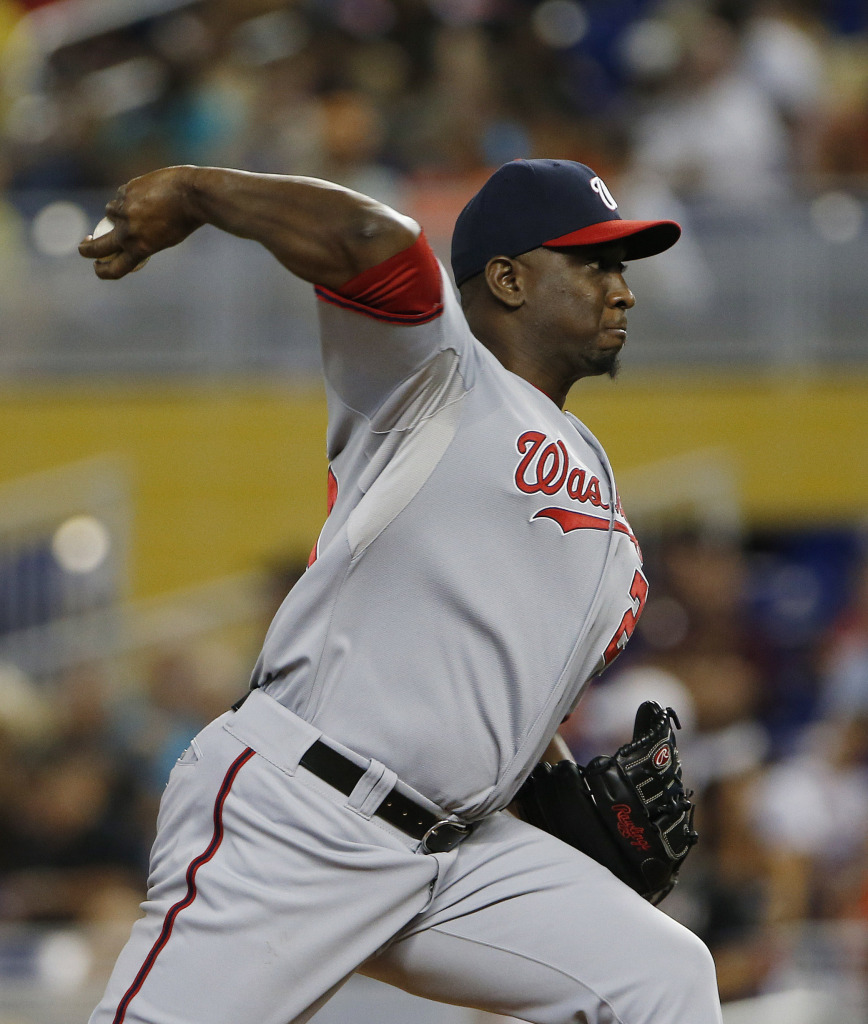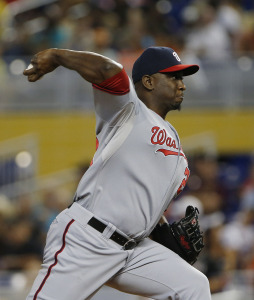 It rates as a surprise that Soriano signed a minors pact, of course. After all, he landed at 37th on the top-fifty free agent list of MLBTR's Tim Dierkes, who explained that Soriano was still a plenty capable reliever last year. Now, he becomes the final name on that list to sign.
On the other hand, as I wrote back in October, the righty faced plenty of competition in his segment of the market. And while technically a minor-league arrangement, his new pact comes with expectations of a relatively quick call-up as well as a significant salary upon his addition to the MLB roster. Early and frequent opt-out clauses would also seem likely, though they remain unreported.
Soriano's new deal comes not long after he changed representation. Still on the market with two months of the season in the books, Soriano switched from the Boras Corporation to Octagon Baseball. He indicated then that he hoped to sign in fairly short order, and he had been set to hold a showcase later this week.
Of course, it remains to be seen what Soriano has left in the tank. He faded down the stretch last year after a nice start, ending up with a 3.19 ERA with 8.6 K/9 and 2.8 BB/9 over 62 innings. All said, Soriano has produced solid (but not spectacular) results over the last two years despite a loss of fastball velocity.
Looking further back, the former All-Star has been fairly consistent in terms of his end-of-year production, if not his game-to-game results. Going back to the 2006 campaign, Soriano has thrown at least 60 frames seven times and only once ended a year with an earned run average higher than last year's final mark. While his save tallies may have boosted his prominence beyond his true talent, Soriano has been one of the more reliably useful pen arms in the game for some time.
Chicago currently sits at 20th in the league in terms of reliever ERA, and its late-inning options (such as Hector Rondon, Pedro Strop, and Jason Motte) have been short of dominant. With Neil Ramirez still working back from injury, it is easy to see the need for another quality arm.
By adding Soriano now, the Cubs will gain some time to assess their pen in advance of the trade deadline. It remains possible that the club will be in the market for higher-end relief talent, though the return of Ramirez will hopefully deliver additional punch from the right side.
Gordon Wittenmyer of the Chicago Sun-Times reported that a deal was close. Jon Heyman of CBSSports.com tweeted that the deal was done. James Wagner of the Washington Post tweeted the contract details.
Photo courtesy of USA Today Sports Images.