The Nationals gave Rafael Soriano $28MM (half of it deferred) over two years and sacrificed a draft choice to install him at the back of the pen of one of the league's most talented rosters. Though he was a reasonably productive pitcher, however, Soriano was not the force that Washington had hoped and he ultimately ceded his closer's role late in 2014. Now entering his age-35 season, the Scott Boras client will presumably look to score another multi-year deal, but faces market competition in maximizing his dollars.
Pros/Strengths
Soriano actually had a stronger overall campaign in his second year in D.C. In particular, he restored his strikeout rate to the mid-8 K/9 level that he had generally maintained over his previous several seasons, after ending 2013 with 6.9 K/9 – his lowest mark by far since his rookie year. While Soriano posted near-identical earned run marks in each of his two seasons with the Nationals (3.11 and 3.19, respectively), he seems to have re-learned to induce whiffs in spite of his reduced fastball velocity. In particular, Soriano seems to have restored some confidence in his slider after it went missing in 2013, increasing its usage and effectiveness. All of those factors would, it seems, bode well moving forward.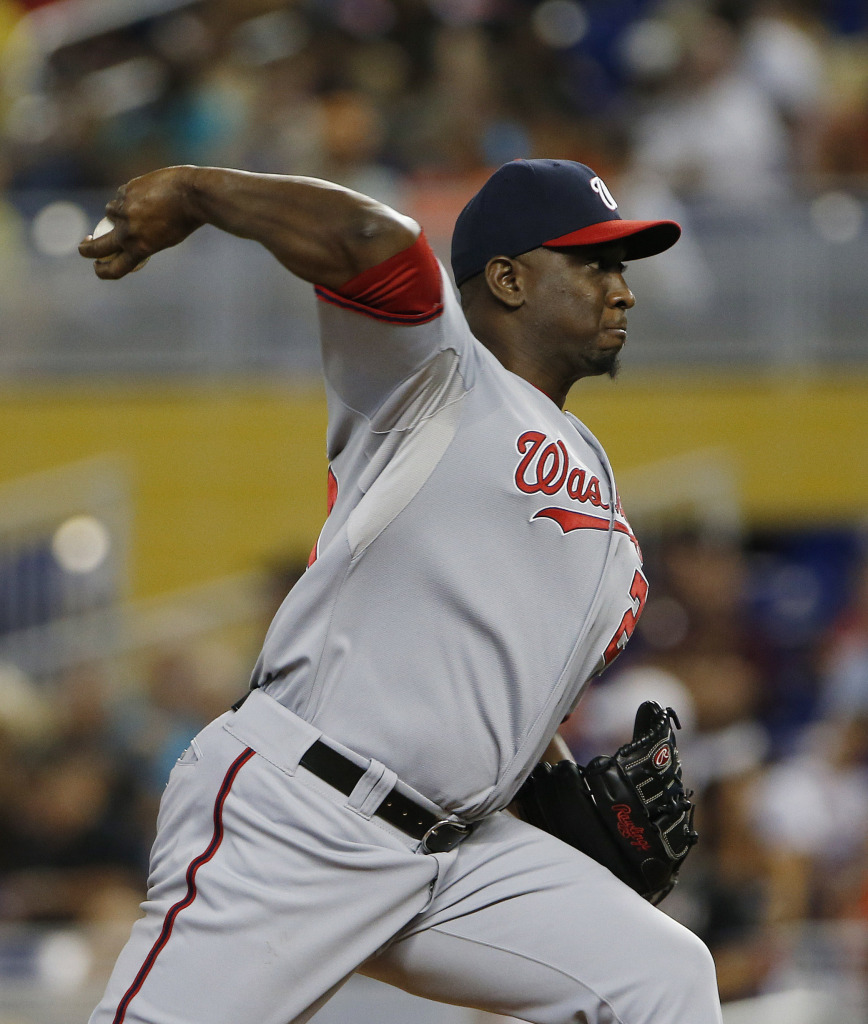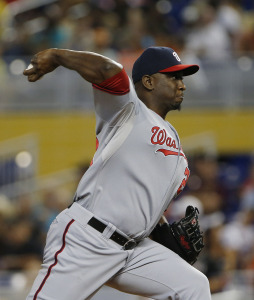 Buttressing his good-but-not-great recent production level is its place in the overall context of his career. Since 2006, the veteran has recorded at least 60 innings in seven of nine campaigns. And he has only concluded a season with an ERA higher than last year's 3.19 mark once: his injury-shortened 2011. While he probably no longer offers the hope of double-digit strikeouts per nine innings, Soriano seems a good bet to deliver a full load of solid innings.
And whatever one thinks of the merit of valuing pitchers based on saves and the like, Soriano's broad experience is a feather in his cap. He now owns 207 career saves, meaning that he has been exposed to a ton of high-leverage situations. And without suggesting anything about its predictive value, it is worth noting that Soriano has a long record of positive "clutch" scores (per Fangraphs). That experience has its value, particularly for a team that expects to contend and wants a veteran presence in the pen.
Teams intrigued by that consistency will surely also notice that Soriano has been fairly good against lefties: for his career, he has held them to a .234/.309/.395 line. Even better, though he was not as dominant against righties as he had been at times in the past, Soriano showed in 2014 that he can be deployed confidently against hitters of both sides. In fact, facing a nearly even number of left-handed and right-handed bats, Soriano held the former to a .273 wOBA (against a .297 mark from righties).
Cons/Weaknesses
It is not terribly surprising that Soriano has seen some decline in his fastball velocity, but it nevertheless must be accounted for. He has maintained his heater in the 91+ mph range over the last two seasons, after sitting between 92 and 93 earlier in his career. He has seemingly compensated for that fact by increasingly utilizing a mix of four-seam, two-seam, and cut fastballs, though pitch-recognition mechanisms Baseball Info Solutions and Pitch F/X disagree as to his actual mix amongst those three offerings. But the bottom line is that that Soriano's days of rearing back and throwing it by hitters are probably over. Meanwhile, he has increased his slider velocity to over 84 mph, the highest level of his career, decreasing further the separation for his primary offspeed offering.
One additional factor to consider is Soriano's tendency to induce a significant number of fly balls, which has spiked back toward the well-above-average rates he maintained earlier in his career. In 2014, Soriano generated only a 31.6% groundball rate while permitting flies at a 49.1% clip. Though a meager 4.8% HR/FB kept the damage to a minimum, Soriano's career mark sits at nearly twice that level. A few more balls leaving the yard could put a big dent in Soriano's bottom-line productivity.
It bears mentioning that Soriano's late-season struggles led to a demotion from the closer's role — in part due to his inability to keep the ball down — which certainly does not help with perception as he enters the market. And that move was not without statistical basis: Soriano posted a 6.48 second-half ERA after marking his first 37 innings with an impressive 0.97 mark. And those numbers, in turn, had their source in Soriano's declining peripherals: his strikeout percentage dropped significantly (26.7% to 19.7%) while his rate of line drives allowed went up (14.8% to 24.1%).
Finally, while Soriano has been healthy of late, he does have a deeper injury history that could come into play in a multi-year scenario. Soriano underwent Tommy John surgery early in 2004, returning late in 2005 after a long recovery. Since, he has seen flareups from time to time and even underwent an ulnar nerve transposition and bone spur procedure on his right elbow back in 2008. Most recently, he missed 66 games in 2011 for inflammation. Though his overall recent health has been good, there has to be at least some consideration for the fact that Soriano has a decade or so of mileage on his replacement UCL.
Personal
Soriano is married and has two children. The Dominican native also enjoys a special relationship with his mother, with whom he speaks by phone twice a day, per an interesting profile from James Wagner of the Washington Post.
Soriano persevered through a poor economic upbringing and early difficulties in his career. His quiet disposition belies a warm personality, according to Wagner. But there is no question that a new club will not be getting a boisterous, rah-rah presence. By the same token, Soriano is generally stoic on the hill and does not (visibly, anyway) seem to be overly affected by pressure situations. Though at times he has had a less-than-stellar clubhouse reputation, Soriano seems not to have left that impression in D.C. even after his demotion from the closer role, according to a recent report from the Post's Adam Kilgore.
Market
As I explained back in early September, Soriano is one of many similarly situated veteran relievers. Though I said at the time that he was one of the few to have maintained his value coming into the year, that assessment was based in part on his poor 2013 and came before his late-year struggles were fully manifested.
At this point, Soriano looks to face a tough market, with plenty of competition on the supply side. His precise placement is subject to debate, but he probably falls in the same general tier as other veteran arms such as Sergio Romo, Francisco Rodriguez, and Casey Janssen.
It is difficult to assign possible landing spots for a sub-elite reliever. But in Soriano's case, one major factor is his pronounced flyball tendency, which could make him more appealing to a club that plays in a more spacious park while reducing the level of interest from teams with more home run-friendly environments.
Expected Contract
Soriano faces a wide range of plausible outcomes, given his warts, the healthy supply of veteran late-inning arms, and the ever-present volatility of a market with so few actors. But he does have a rather extensive track record of finishing off wins, and that can still boost a player's earning capacity. Though Soriano may have slightly more upside, and perhaps even more downside, I see him landing a two-year, $12MM deal that falls near the bottom of the range of last year's closer market.