Athletics starter Scott Kazmir is headed to the Astros in the year's first major trade, Oakland has announced. Returning to the A's in the deal are righty Daniel Mengden and catcher Jacob Nottingham, per the release.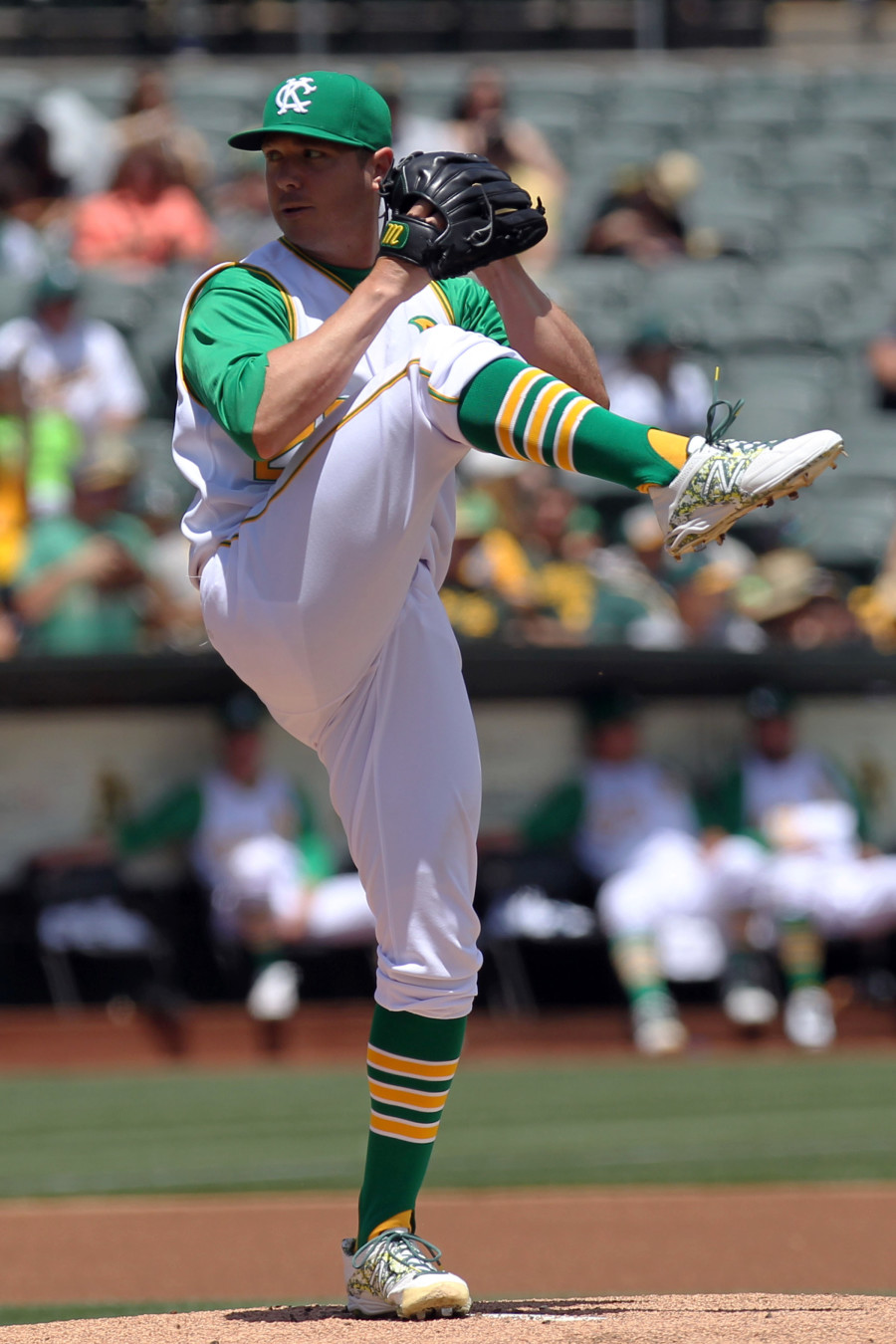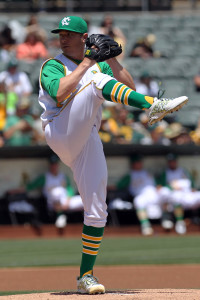 Trade talks were said to be "heating up" late yesterday, Susan Slusser of the San Francisco Chronicle reported. She tabbed Houston as the likely suitor, and indeed that has come to fruition.
He'll return to his home town in the deal. The Astros had previously pursued him in free agency, but he decided to join the A's on a two-year, $22MM pact. Kazmir will finish that contract with the Astros, and will also pick up a $500K assignment bonus in the process. Because he was acquired in the middle of the year, the Astros won't be able to extend Kazmir a qualifying offer, which should aid his free agent case.
In Kazmir, the Astros get a top-performing starter to slot into the club's rotation. Though he has long been dogged by injury questions, any such concerns are much less prevalent in a rental scenario. The 31-year-old, who burst back onto the scene after a long layoff, threw 190 1/3 quality innings last year and has been even better in 2015. He owns a 2.38 ERA over 109 2/3 frames, with 8.3 K/9 and 2.9 BB/9 to go with a 45.9% groundball rate.
ERA estimators view Kazmir more as a mid-three earned run per nine talent, but that's plenty useful for a Houston rotation that was in need of good innings down the stretch. He'll join Dallas Keuchel and Collin McHugh atop the rotation, which also features the sturdy Scott Feldman and youngsters Lance McCullers Jr. and Vincent Velasquez. Astros GM Jeff Luhnow said that the acquisition gives his club "one of the deepest rotations in the American League," adding that he hopes the move makes Houston "a viable force," as Mark Berman of FOX 26 tweets.
By moving for a short-term piece, Luhnow avoided the need to part with the organization's highest-rated minor league talent. That could keep some powder dry should the club look to add a bat or other piece. While neither of the pieces going to Oakland have received much hype, though, it's worth bearing in mind that they come from a deep Houston system and have improved their stock with their 2015 performances. And A's GM Billy Beane obviously preferred to add the pair rather than attempting to pick up a draft pick by offering Kazmir a qualifying offer after the season.
Mengden, 22, holds the 19th overall spot in MLB.com's ranking of Astros prospects. A fourth-round pick in 2014, the righty is said to have four pitches with some promise. That could make him a rotation piece down the line, though some view him as a reliever in the long run. Mengden dominated at the Class A level this year, though he's slowed somewhat since moving up to High-A, with a 5.26 ERA and 8.7 K/9 against 3.3 BB/9 over 49 2/3 innings.
Meanwhile, in Nottingham, the A's will add Houston's 22nd-rated prospect, per MLB.com, which says there are some questions whether he can stick behind the dish. He just earned a call-up to the High-A level, and has put up big numbers as his promising power has turned into production. Over 329 total plate appearances this season, Nottingham owns a .326/.383/.558 slash with 14 home runs. That performance bumped the backstop into the top-ten of Houston's pre-MLB talent in Baseball America's mid-season update.
While both acquired players obviously have some real promise, it's notable that Beane elected for a return of more projectable, far-from-the-majors assets. His offseason moves seemingly focused more on adding talent at or near the major league level. It will certainly be interesting to see whether the club follows suit if (or, more likely, when) it moves some of its other veteran pieces.
Ken Rosenthal of FOX Sports reported on Twitter that Kazmir was headed to Houston. Ron Kroichik of the San Francisco Chronicle reported (Twitter links) that a move was afoot.
Photo courtesy of USA Today Images.  Post initially published at 12:13pm central time on 7-23-15.