The Phillies will promote right-hander Aaron Nola to start against the Rays next Tuesday, July 21, in Philadelphia, according to a team release. Nola, the No. 7 overall pick in the 2014 draft, is considered the Phillies' top pitching prospect and one of the 50 best prospects in all of baseball.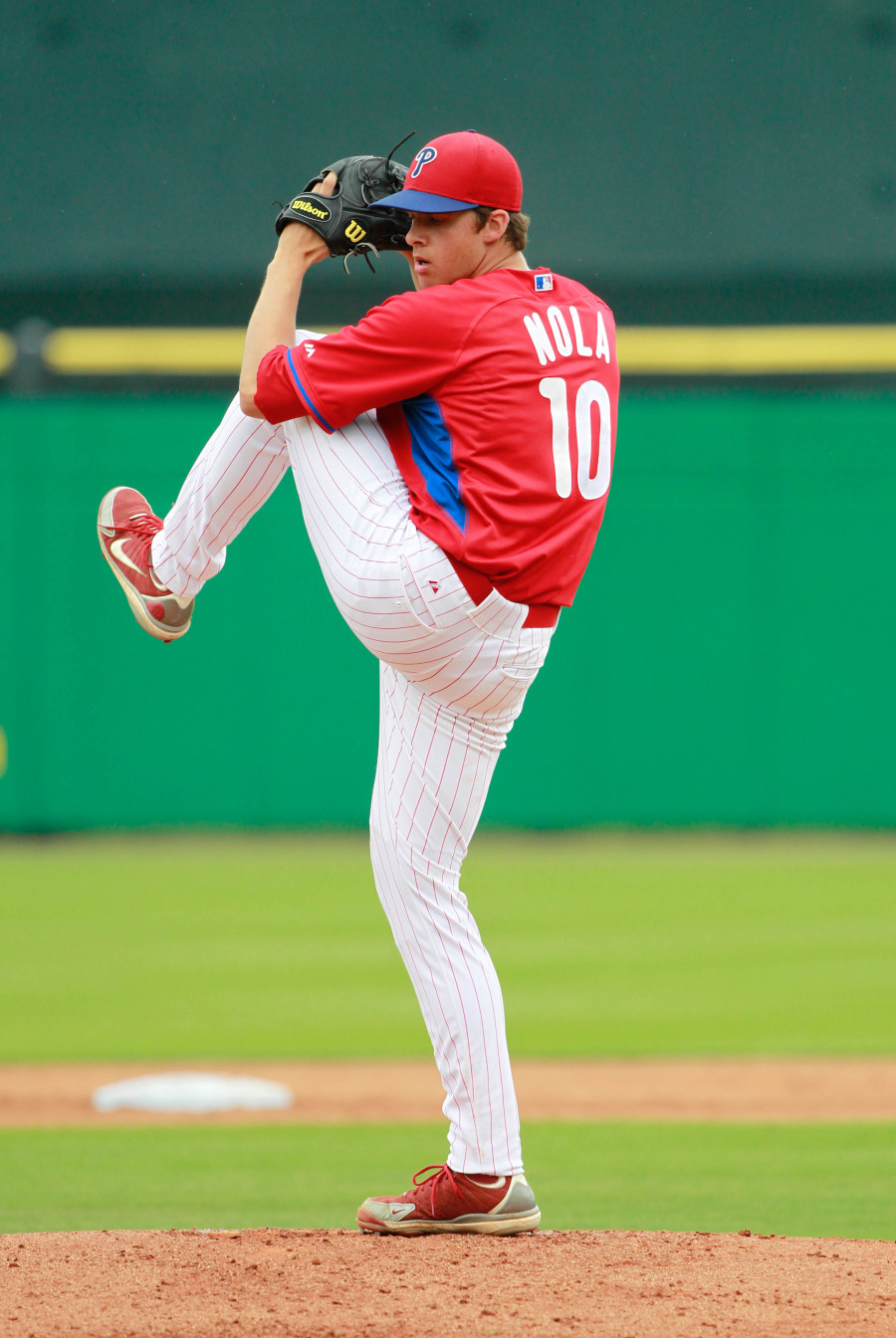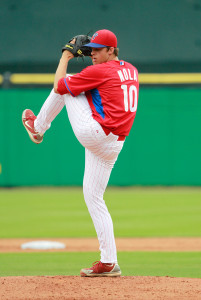 On their recent midseason top prospect lists, Baseball America and Keith Law of ESPN ranked Nola 12th and 38th, respectively. The former Louisiana State hurler has excelled in the minors every step of the way, totaling a 2.57 ERA with 7.5 K/9 against 1.5 BB/9 in 164 2/3 professional innings. BA calls him a "very safe" big-league-ready starting pitcher, and Law praises Nola's "uncanny" fastball command. Most scouting reports peg the 6'1″, 195-pound Nola as an excellent bet to hold down a spot in the middle of the Phillies' rotation for years to come, likely as a No. 3 type starter.
Assuming Nola is called up on Tuesday (not sooner) and is not sent back down to Triple-A, he'll accumulate 76 days of big league service in 2015, which will leave him well shy of Super Two designation and make him controllable through the 2021 season.
Phillies fans have been waiting for months to see Nola pitching for a big league club that has had little in the way to cheer for. Philadelphia is widely expected to clean house over the coming two weeks, trading the likes of Cole Hamels, Jonathan Papelbon, Ben Revere and likely a few other veterans as it continues a lengthy rebuilding process that began with offseason trades of Jimmy Rollins, Marlon Byrd and Antonio Bastardo. Those trades netted pitchers Ben Lively, Zach Eflin and Tom Windle, but Nola is considered a significantly superior prospect to each of that grouping.
Nola has spoken with MLBTR's Zach Links on a pair of occasions — once heading into the draft and once in Spring Training this season as he looked ahead to his first full year of pro ball.
Photo courtesy of USA Today Sports Images.