As MLBTR's Charlie Wilmoth noted in his recent look at Alex Gordon, the Royals outfielder joins Jason Heyward as a top-of-the-market corner outfielder who derives significant value from defense while also delivering sturdy production at the plate. The other top two corner outfielders, Justin Upton and Yoenis Cespedes, can generally be categorized in the opposite manner — big bats who are serviceable defenders — though Cespedes has shown new life with the glove of late. Heyward and Upton, in particular, are also appealing due to their youth.
All of those players will be seeking massive free agent contracts, of course, and many clubs will be unwilling and/or unable to pay them. But there's another group of corner options behind them who may be had for more manageable commitments. Among them is a particularly interesting name: the just-traded Gerardo Parra, who went from the Brewers to the Orioles shortly before the non-waiver trade deadline.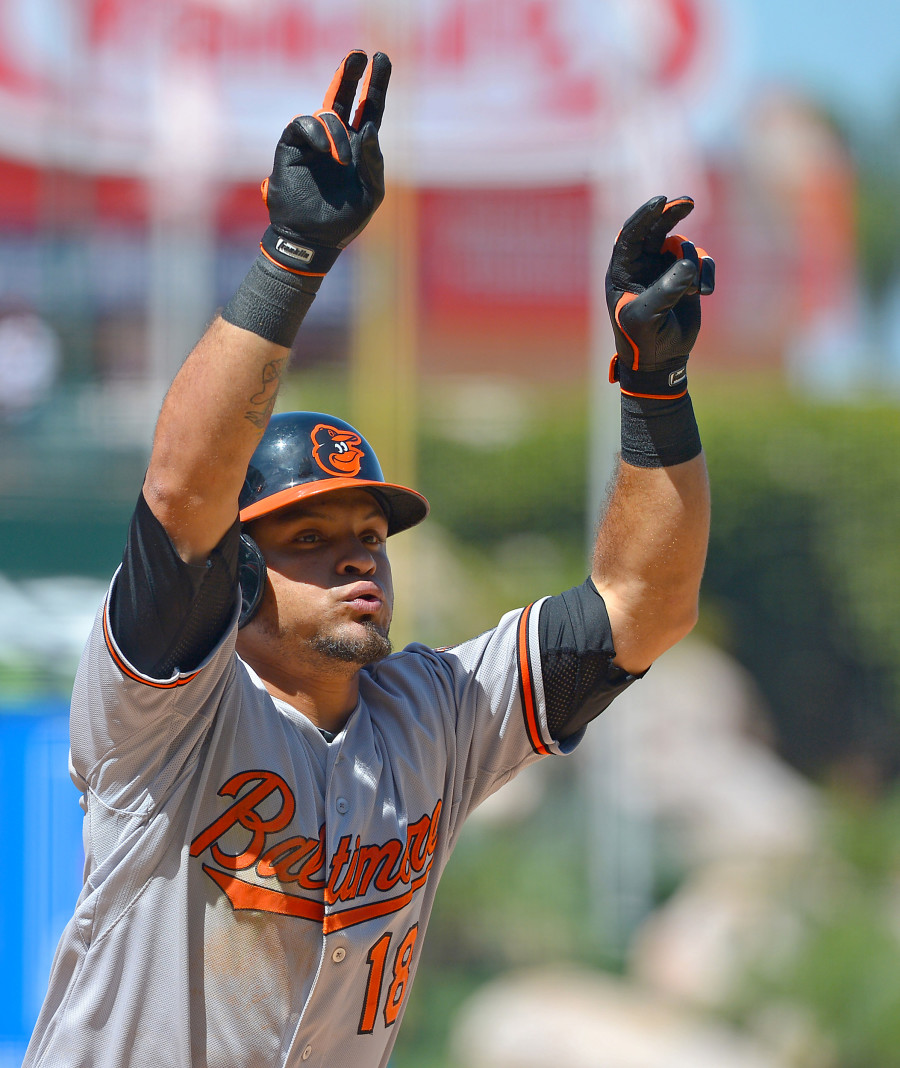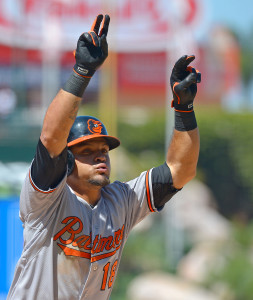 Like Heyward and Upton, Parra stands out in large part due to his age: he won't turn 29 until May of next year, making him younger than the typical free agent. Of course, he's also turned in a premium offensive season thus far, slashing .314/.355/.506 and showing signs that it may not just be the result of a .348 BABIP. For one thing, the speedy Parra has maintained a .326 career mark in that department. For another, he's also carrying the highest line-drive percentage, home run per fly ball rate, and hard contact rate of his career. On the other hand, Parra has been and remains a far more effective hitter with the platoon advantage.
That mix of age and offense stands out relative to others who'll be considered alongside Parra on the upcoming free agent market. Nori Aoki of the Giants is already 33 and likely won't reach the market anyway. His $5.5MM club option looks appealing, and injuries have made it likely that he'll fall shy of the 550 plate appearances needed for that to become a mutual option. Other left-handed bats — David DeJesus, David Murphy, Will Venable, and Alejandro De Aza come to mind — are older, carry mediocre batting lines, and/or have similar platoon issues to Parra.
There are a host of right-handed-hitting platoon options, too — Rajai Davis, Alex Rios, Chris Young — who are well into their thirties and have historically mediocre marks against right-handed pitching. Ben Zobrist is entering his age-35 season and really occupies a market unto himself given his positional flexibility.
There are several other players, however, who could be considered alongside Parra if they don't get looks more as center field options. Austin Jackson is similar in age but has struggled enough offensively that he looks more like a second-division player or fourth outfielder at this point. Dexter Fowler and Colby Rasmus are both reasonably young options that could be signed as regular corner outfielders. Fowler is a year older and has the most consistent offensive track record. Rasmus, meanwhile, has nine months on Parra and has somewhat quietly had another above-average campaign at the plate, though he's done so in less-than-full-time duty.
The switch-hitting Fowler continues to produce wherever he goes, though he performs better against lefties. He hasn't hit as well as Parra has this year — his 112 OPS+ falls a good bit shy of Parra's 132 mark — but his BABIP is well below its career norm, and he's also been a more consistent performer than Parra over the years. Both Fowler and Parra are good bets to deliver double-digit stolen base totals in a given year.
Rasmus is a high-strikeout, low-OBP hitter but has nevertheless rated as a better-than-average offensive threat for the past three seasons. He also has had some seasons of outsized production, as Parra has done this year, and he rates quite well on the bases even though he doesn't attempt many steals. It's a different overall skill-set from Parra, who walks less than Rasmus but also strikes out half as often. Parra is a higher-average hitter with better on-base numbers, but until this year had never done as much in the power department. Choosing between these two, offensively, is something of a matter of preference, though it's easy to imagine many teams preferring to take a gamble on Parra continuing to drive the ball.
The defensive side of the equation is where things get most interesting. Fowler and Rasmus have more experience in center than does Parra and could sign to play up the middle (Fowler, in particular, as he's played center for all but one inning of his career). All three, however, have experience there and could be added by teams that prefer to have another center field-capable option on their rosters.
Interestingly, though, Parra has been as much of a surprise on defense this year as he has been at the plate — albeit in the opposite direction. Parra made his name, really, when he put up an outstanding defensive campaign with the Diamondbacks back in 2013. Moving into a full-time role, he drew plaudits from both UZR and Defensive Runs Saved as one of the game's premium outfielders. But last season's metrics were more of the average variety, and Parra has been decidedly in the red this year: he has a -23.2 UZR/150 rating and is valued at 10 runs below average by DRS.
By comparison, Fowler has generally rated out as a slightly to largely below average performer in center. Rasmus has also played mostly up the middle, with overall average results that have varied somewhat over time.
All told, there's an argument to be made that Parra rates as the most appealing corner outfield option after the top four players noted at the outset — assuming, at least, that Fowler is locked up to fill a void in center. Notably, unlike Fowler, Parra can't be saddled with a qualifying offer. If nothing else, he's separated himself from the pack of other players (many of whom were noted above) who'll garner consideration as non-premium targets.
Given his age, there's a reasonable chance that Parra could command a four-year guarantee if there are teams that still value him as an above-average defender. While his recent surge in hitting and decline in defense could lead to some hesitation in terms of average annual value, Parra seems likely to be a useful player over that timeline, and it would be easy for a team to find a right-handed-hitting outfielder to pair with a player who's put up a .777 OPS over his career against opposing righties.
Looking at recent corner outfield signings, there's an interesting gulf between players who profiled as solid regulars and those who were seen more as platoon options. (Check this list of outfielders who landed guarantees of between $15MM and $75MM.) Players coming off of good years who were added as regular players have tended to score three- or four-year deals with AAVs in the $10MM to $15MM range. Some potentially useful comps include Melky Cabrera (three years, $42MM), Nick Markakis (four years, $44MM), Shane Victorino (three years, $39MM), and Angel Pagan (four years, $40MM) — each of whom was older than Parra when they signed their deals. (Markakis, in particular, stands out as a player whose glove was valued by scouts despite defensive metrics painting a more negative picture.)
While some others have had to settle for shorter deals — Aoki and Rasmus, last year, for example — there's good reason to think that Parra can cash in. It's too early to project specific numbers, especially with the market still yet to develop and more than a month of play remaining, but Parra and his representatives can aim high coming off a career year at the plate.
Photo courtesy of USA Today Sports Images.