This winter, outfielder Alex Gordon appears likely to start a new chapter of his career, and his impending foray into the free agent market could result in his departure from Kansas City. The cases of Gordon and Cardinals outfielder Jason Heyward will be worth watching in part for what they'll tell us about teams' willingness to offer big contracts to players whose value derives in part from outstanding corner outfield defense.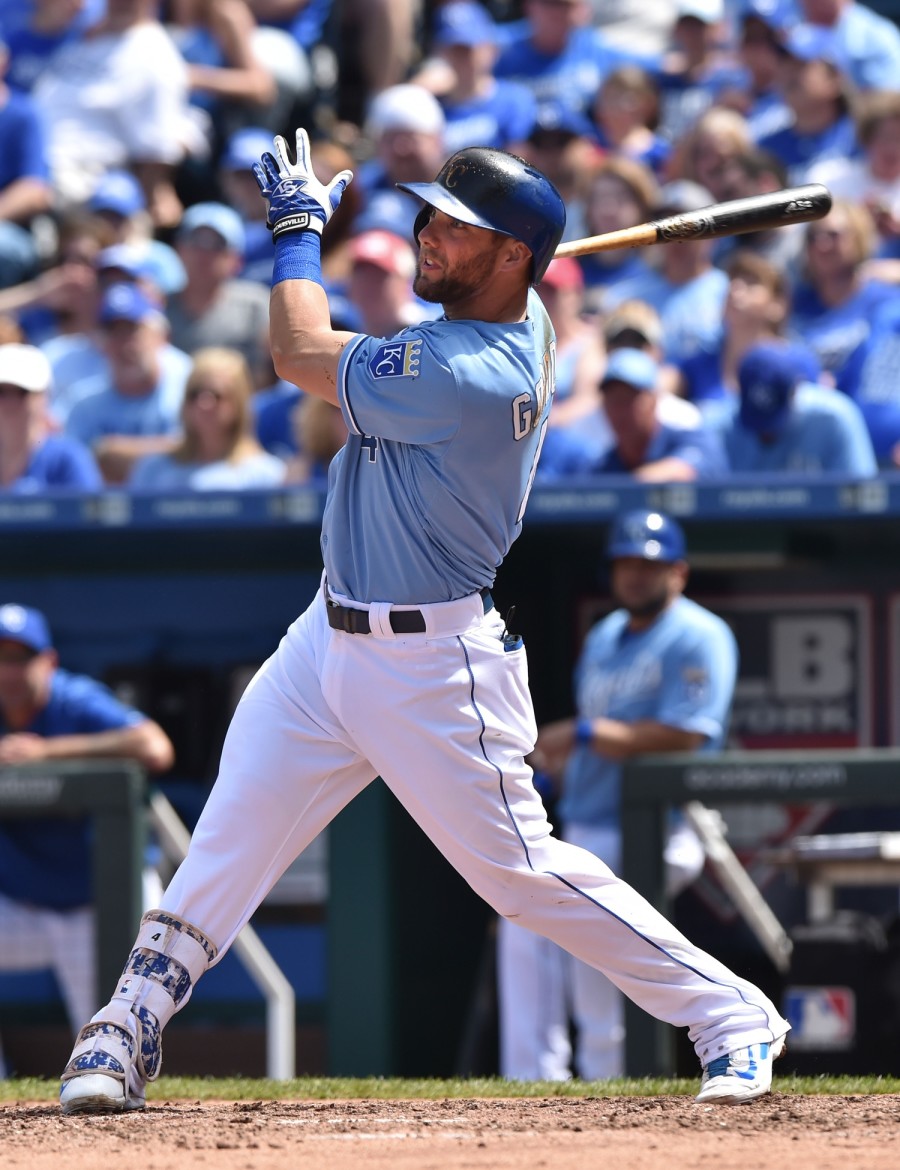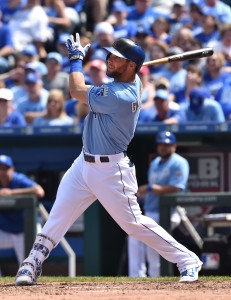 Gordon's current four-year, $37.5MM deal with the Royals appears likely to end after the season. He has a player option for 2015 that was initially valued at $12.5MM, but has now climbed to $14MM due to performance escalators. Last season, Gordon said that he intended to exercise it, although he has since backed down somewhat from that stance, and he told the Kansas City Star last spring that he and the Royals were not discussing an extension.
Gordon seems to love playing in Kansas City and the Royals seem to want to keep him, and the recent resurgence of fan interest in the team could give them a bigger budget with which to do so. Gordon will be 32 in February, however, and he'll likely receive long-term offers from other organizations that could carry him into his mid to late 30s. That's a risk the small-market Royals might not be willing to take, particularly since they haven't done so already.
Gordon has been out since early July with a groin strain, although he has begun a rehab assignment and should be able to play in September and in the playoffs. When he returns, he'll continue a 2015 offensive season that has been among the best in his career so far. He's hitting .279/.394/.457 in 312 plate appearances, demonstrating a typically well-rounded offensive game that features average, power and plate discipline.
Gordon has also been a key part of the Royals' outstanding team defense. His defensive numbers are down somewhat from last season, although they're still very strong. UZR says Gordon has been 6.9 runs better than the typical left fielder this year, down from the 25 runs above average he accumulated in 2014, although in twice as much playing time. Defensive Runs Saved, meanwhile, credits Gordon with four runs this year, as compared to 27 last year.
Overall, Gordon still rates as a terrific defensive left fielder, and it would perhaps be unwise to read too much into a one-year drop in his fielding numbers. His defense is, however, likely to decline during his next contract as he slows down and loses range. We might already be seeing signs of that this season, in which he's only stolen one base after swiping at least ten in all of the previous four years.
Nonetheless, Gordon is at least as worthy of a big contract as, say, Shin-Soo Choo was when he signed a nine-figure deal with Texas after a big year in Cincinnati. Gordon will be a half a year older than Choo was at the time of his deal, and he doesn't have the .423 on-base percentage Choo did in 2013. But Choo had rated very poorly on defense in the two seasons leading to his contract, whereas Gordon is markedly above average even in an off year. As a group, fast and athletic outfielders tend to age fairly well, maintaining much of their offensive value even as their speed and defense decline. So while Gordon seems very likely to decline over the course of his next deal, he appears likely to remain productive as a hitter.
While next offseason's class of hitters isn't particularly strong overall, it does include a good class of outfielders. The three top names (Heyward, Justin Upton, Yoenis Cespedes) are all younger than Gordon. Heyward, who has the advantage of heading into the free agent market at age 26, seems likely to land an enormous contract, and so should Upton, who will be 28. Cespedes, meanwhile, has boosted his stock with a terrific season, and MLBTR's Tim Dierkes suggested in a recent email that Cespedes was a candidate to receive a seven-figure deal.
Heyward, Upton and Cespedes rank Nos. 2, 3 and 6 in Dierkes' latest Free Agent Power Rankings, with Gordon at No. 7. As Dierkes notes, Gordon's age likely caps his next contract at six years. Choo, of course, got seven, but perhaps last year's market suggests teams are somewhat less willing to hand out such long contracts. Pablo Sandoval got five guaranteed years last winter and Hanley Ramirez four, and even those contracts, like Choo's, look unfortunate now.
Gordon's defensive ability gives him an edge on those players, however. He's a better hitter than Sandoval was as well. It remains to be seen whether Gordon will be able to top Sandoval's guaranteed $95MM, but he should be able to at least get close. Before the season, Andy McCullough of the Kansas City Star pointed to Hunter Pence's five-year, $90MM deal with the Giants as another potential template. If a team were willing to offer a sixth year, Gordon's contract could easily top $100MM.
It will also be worth watching to see if Gordon takes a somewhat smaller, or shorter, offer to stay with the Royals. It's no shock that the Casey Close client has gone back on his very surprising announcement that he planned to pick up his team-friendly 2016 option, but that Gordon said that in the first place suggests strongly that his preference would be to remain in Kansas City. The Royals might not be able to offer the kind of big-money deal Gordon could get elsewhere, and they'll have a number of difficult decisions in the coming years as players like Lorenzo Cain, Eric Hosmer and Mike Moustakas all approach free agency themselves. But they perhaps could offer enough to convince Gordon to stay.
Photo courtesy of USA Today Sports Images.