12:58pm: Richard Griffin of the Toronto Star writes that the higher-ups at Rogers promised Shapiro final say in player-personnel decisions, so the new five-year offer to Anthopoulos removed the autonomy from his position. If that's the case, I agree with Griffin's assessment that it's a stretch to suggest that Anthopoulos "rejected" an extension offer, as the core function of his job over the life of that five-year term wasn't the same as in his previous role, despite the lack of a title change.
Griffin also writes that Anthopoulos was wary of something like this happening as early as last offseason, and that concern prompted him to push for extensions for his top lieutenants. As such, assistant GMs Tony LaCava and Andrew Tinnish, special assistant Dana Brown, director of pro scouting Perry Minasian and others were eventually given contract extensions that ran through the 2016 season as a means of offering each some security.
10:38am: Davidi has tweeted a link to Rogers Media chairman Edward Rogers' full statement on Anthopoulos' departure, which reveals that Anthopoulos turned down a five-year offer.
10:34am: The Blue Jays have announced that Anthopoulos will not return for the 2016 season. Outgoing president and CEO Paul Beeston has issued the following statement on Anthopoulos' surprising decision:
"After an exciting 2015 season, Alex Anthopoulos has reluctantly and regrettably decided that he is not going to return to the Toronto Blue Jays Baseball Club for 2016.  Alex has done an unbelievable job and positioned us well for the future.  He can take great pride in his past and while we do not know where his future is taking him, we do know wherever he is going, he will be successful.  On behalf of all the employees of the Toronto Blue Jays, players, front office, scouts and player development staff we wish him good luck in the future and thank him for a job extremely well done."
7:05am: Blue Jays general manager Alex Anthopoulos has rejected an extension offer and will leave the team, reports Shi Davidi of Sportsnet. Davidi notes that while the specific reasons for the split aren't 100 percent known, the shocking decision from Anthopoulos wasn't due to financial reasons. The Blue Jays recently hired former Indians president Mark Shapiro to fill a similar role in Toronto, though the expectation was that Shapiro's role would be be more business-oriented.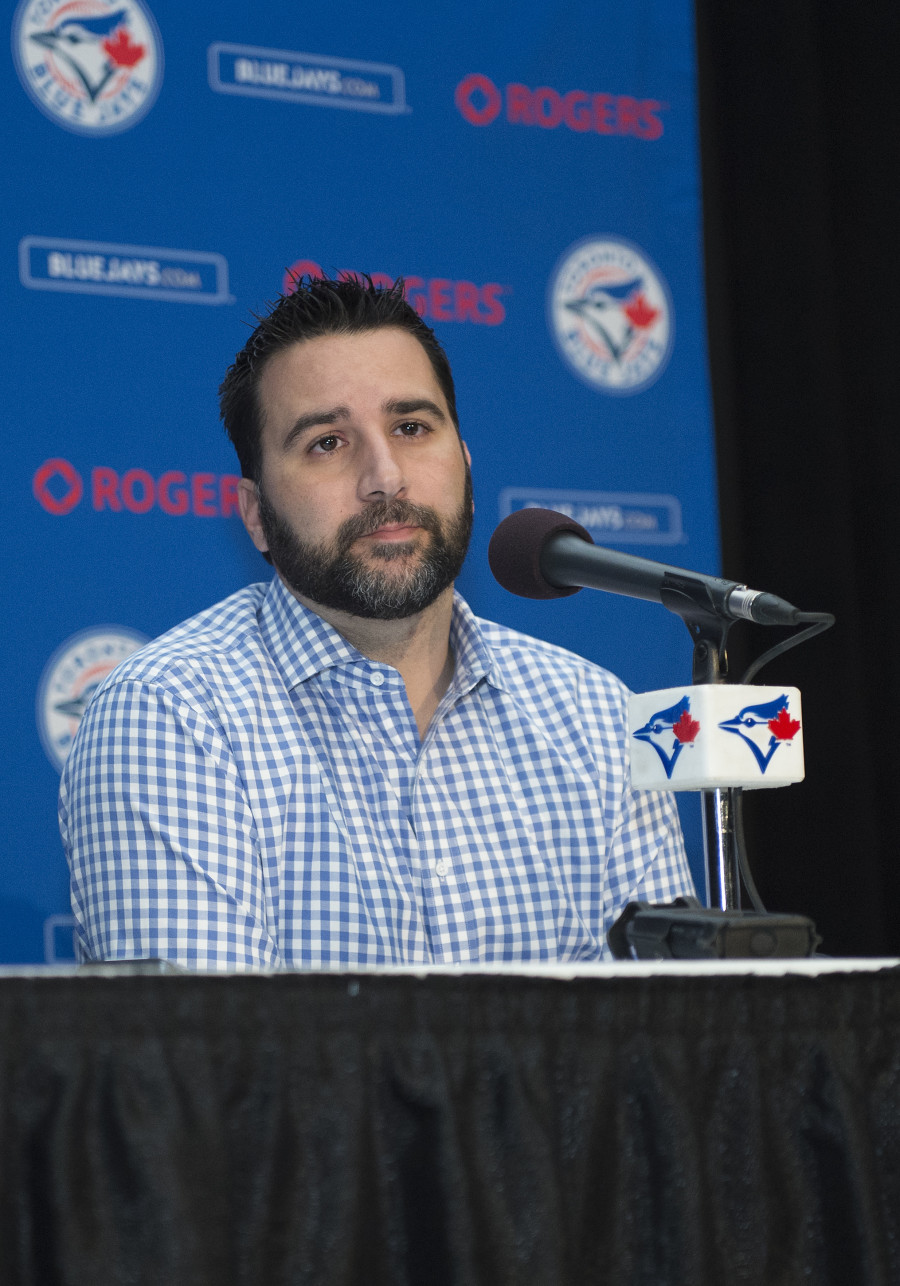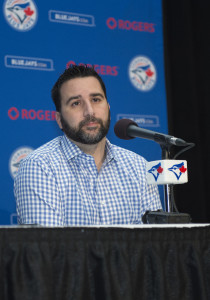 With no general manager openings left to fill around the game, it seems unlikely that Anthopoulos is leaving to fill the same role with another club. It's possible that the Blue Jays told Anthopoulos that Shapiro would have a greater role in baseball operations than was originally anticipated, though that's purely speculation. Perhaps Anthopoulos himself will land a greater role as president of baseball operations with another club, though there haven't been any real indications that any teams are trying to hire anyone in that capacity.
Whatever the reason for the departure, the move is a shocking one. Anthopoulos' decision to leave comes on the heels of the Blue Jays' first postseason berth in 22 years — an emergence that was predicated largely on the trades made by the now-former GM over the past calendar year. Anthpoulos pulled off perhaps the most impactful trade in recent history last offseason, acquiring Josh Donaldson, one of the front-runners for the AL MVP, in exchange for Brett Lawrie and prospects Franklin Barreto, Sean Nolin and Kendall Graveman. No general manager was more active at the trade deadline, as Anthopoulos tirelessly worked to acquire Troy Tulowitzki, David Price, LaTroy Hawkins, Mark Lowe and Ben Revere to bolster his club's roster as the team rode a blistering second half to the American League East Championship.
Of course, the Canadian-born Anthopoulos' tenure as Jays GM wasn't without questionable moves. (No GM's time is.) The Blue Jays' acquisition of R.A. Dickey in exchange for Noah Syndergaard and Travis d'Arnaud looks like a misstep, assuming both young Mets continue the trajectory they've begun early in their careers. And the infamous blockbuster with the Marlins that offseason, in which Anthopoulos acquired Jose Reyes, Mark Buehrle and Josh Johnson in exchange for Yunel Escobar, Henderson Alvarez, Justin Nicolino, Jake Marisnick, Anthony DeSclafani and Adeiny Hechavarria didn't yield the immediate dividends he'd hoped (though Buehrle, like Dickey, has had three very solid seasons in Toronto's rotation).
Like any general manager, Anthopoulos had his hits and misses, but the widespread expectation was that he'd quietly agree to an extension at some point after the season, as his recent hits far outweighed his recent misses. Toronto's return to the postseason began with a victory over the Rangers in the ALDS and a loss at the hands of the Royals in the ALCS, and most were expecting Anthopoulos to lead Toronto's front office this season as he looked to replenish the starting rotation and guide the Jays back to the postseason on the strength of its potent, unparalleled lineup.
Instead, it's not clear who will fill that role. Shapiro himself has plenty of experience as a general manager, but it remains possible that the Blue Jays will seek a new GM to step in and fill the void. That could be an internal option like Tony LaCava or Dana Brown, each of whom was a candidate for other GM openings this offseason. Or, the team could look outside the organization and embark on what would be the fifth GM search of the offseason. The Mariners, Angels, Phillies and Red Sox have all seen changes at that position since the season ended.
Photo courtesy of USA Today Sports Images.