Two-time home run king Chris Davis hits the free agent market for the first time, prior to his 30th birthday.
Strengths/Pros
Davis is the most prolific home run hitter in the game.  He led the Majors with 47 home runs this year, and also topped all hitters with 53 in 2013.  He has blasted 159 home runs since becoming a regular for the Orioles in 2012, most in baseball.  Looking at isolated power, Davis is second only to Bryce Harper this year and second only to Giancarlo Stanton among qualified hitters since 2012.  A left-handed hitter, Davis' power carries over against same-side pitching.  From 2012-15, no left-handed hitter with at least 600 plate appearances against southpaws can boast of a higher isolated slugging percentage against lefty pitchers.  Davis' power also extends to all fields, with some of the game's best ISO figures on balls hit to center field and the opposite field.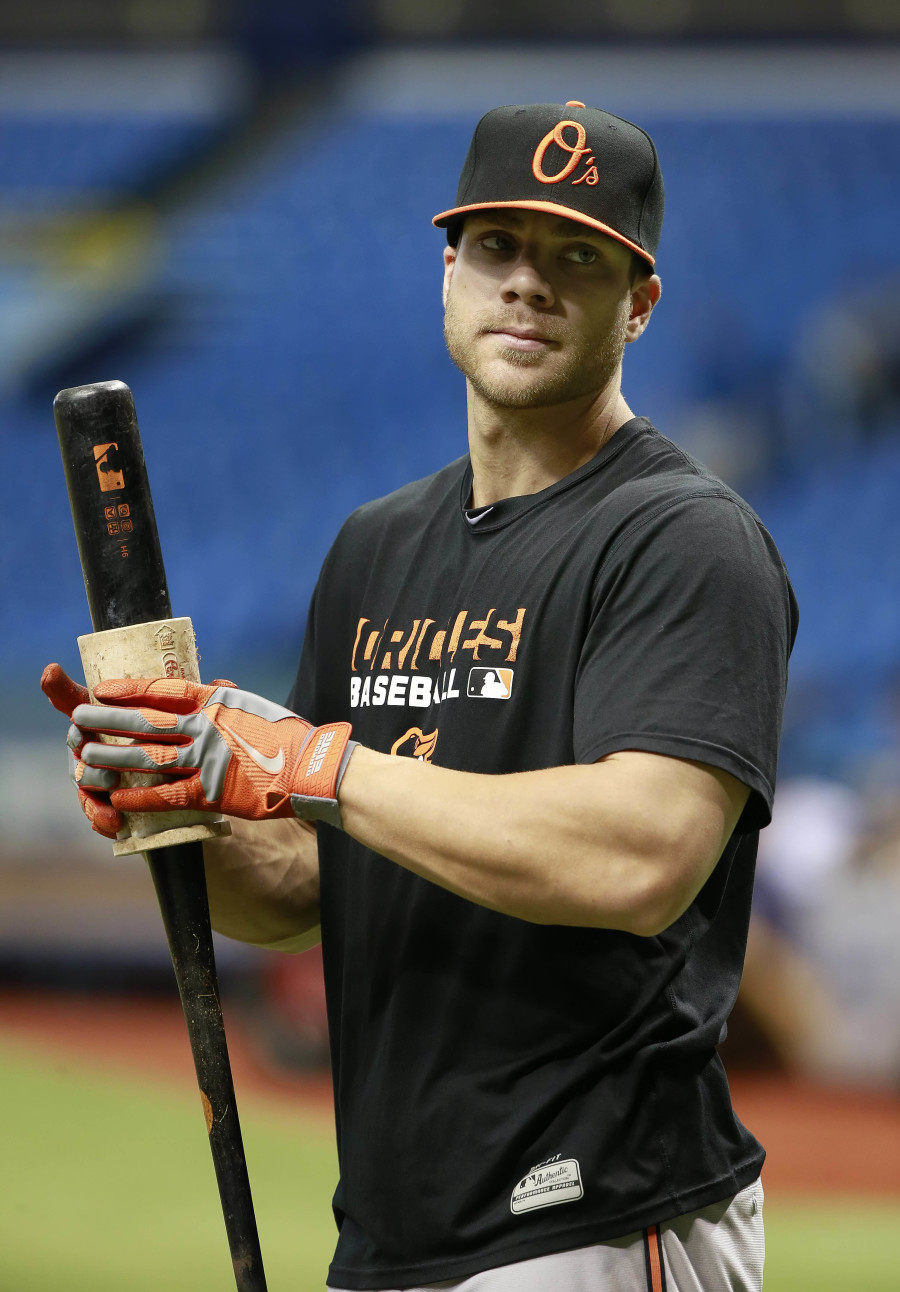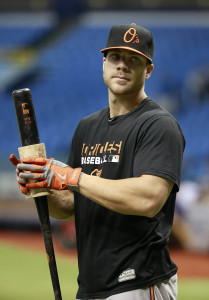 Davis is a bona fide middle of the order monster in his prime.  Among free agents, only Yoenis Cespedes can compete with his power, but Cespedes has a less impressive track record as a hitter.  Davis is also selective at the plate, with a 12.5% walk rate that ranked 13th in baseball this year.
Davis is generally regarded as a solid defensive first baseman.  He was above average in the SABR Defensive Index this year and in UZR the last two years.  He also has a touch of versatility, in that he logged 253 1/3 innings in right field this year and 149 1/3 at third base in 2014.
Age is on Davis' side, as he doesn't turn 30 until March and is five months younger than Cespedes.  Davis has a good health record, as he hasn't missed more than a week due to injury since missing 12 games with an oblique strain in early 2014.  He played in 160 games in each of the 2013 and '15 seasons.
Weaknesses/Cons
All that power comes with tons of strikeouts, as you might expect.  Davis topped all of MLB with a 31.0% strikeout rate in 2015, and was also the game's strikeout king in 2014 at 33.0%.  Strikeouts affect a player's batting average, and Davis is hitting .256 since 2012.  Among those with at least 500 games played and 100 home runs since 2012, Davis' batting average ranks 16th out of 19 players.  So sure, power is a tradeoff, but Edwin Encarnacion and David Ortiz have much higher batting averages (and hence, OBPs) in that time.
With Davis, the biggest elephant in the room is his abysmal 2014 campaign, in which he hit .196/.300/.404 in 525 plate appearances before his season ended with a suspension for his use of Adderall, for which he did not have a therapeutic use exemption.  Davis, who was initially diagnosed with Attention Deficit Hyperactivity Disorder in 2008, reportedly had an exemption for Adderall prior to the 2012 season.  Eduardo A. Encina's report for the Baltimore Sun from last December says it is believed Davis did not have an exemption for 2012 or 2013, years in which he played well.  So at the least, Davis' struggles in 2014 can't be chalked up to ADHD medication, and he's facing an 80-game suspension if he gets popped again.  Ken Rosenthal of FOX Sports reported in February that Davis received an exemption for a different form of stimulant medicine, Vyvanse, for 2015.
Davis suffered an oblique strain in late April of 2014, which could perhaps be offered as a partial explanation for his struggles that year.  Otherwise, it's difficult to say why his batting average on balls in play dropped all the way down to .242 that year.  The question a suitor will need to try to answer before locking Davis up is, "Will that happen again?  If so, how soon?"  Looking at some potential comparables, I find more good than bad, such as Carlos Delgado, David Ortiz, and even Jason Giambi.  It is possible for Davis to be a good investment over his age 30-35 seasons.
Davis will be subject to a qualifying offer, so signing him will require draft pick forfeiture.
Personal
Davis was born in Longview, Texas, and resides in Dallas with his wife and daughter in the offseason.  Chris' nickname is Crush, a play on Kevin Costner's character Crash Davis in Bull Durham.  ESPN's Eddie Matz profiled Davis in 2013, revealing a devout southern Baptist with a goofy sense of humor and an affinity for pumping iron.  The article says Davis recommitted to his faith at a down point in his career, after the 2010 season.  After failing to make the Rangers out of Spring Training, Davis told his fiancée he would go to seminary and become a minister or youth pastor if Texas didn't promote or trade him that year.  Davis did get the call, however, and was later traded to the Orioles with Tommy Hunter for Koji Uehara.
Market
The Orioles have expressed a desire to re-sign Davis, but I believe they'll be outbid.  The Astros, Mariners, and Padres are a few speculative fits.  There are scenarios where the Angels, Marlins, or Giants could make a play.  A half-dozen additional teams could be added if you're willing to stretch.  Still, first base doesn't seem to be an in-demand position this winter, which goes hand-in-hand with the free agent market presenting few interesting alternatives at the position.  Davis' competition might be more with Cespedes, at the top end of the big bat market.
Expected Contract
Though no established position player received a six-year contract last winter, two non-superstars received seven-year deals the previous winter: Jacoby Ellsbury and Shin-Soo Choo.  Both outfielders are represented by Scott Boras, as is Davis.  Like Davis, Ellsbury and Choo had off-years on their resumes and still reached seven years in free agency.  With Davis, I think it's a matter of six or seven years.  It's a close call, but one reason I lean toward six is slugging first base types are generally not thought to age well.  I'm pegging Davis for a six-year, $144MM deal.