Yoenis Cespedes did more to boost his stock in 2015 than any other free agent (with the arguable exception of Zack Greinke), but will teams buy fully into the superstar's sky-high ceiling?
Pros/Strengths
There's no denying that Cespedes just put up a full season of superstar production. His age-29 season started off with an excellent showing for the Tigers and continued with an even better run after a mid-season trade to the Mets.
All told, the 30-year-old Cuban native put up a .291/.328/.542 slash over 676 plate appearances with 35 home runs and 105 runs batted in. It was every bit the season one would hope for from a middle-of-the-order bat, and then some.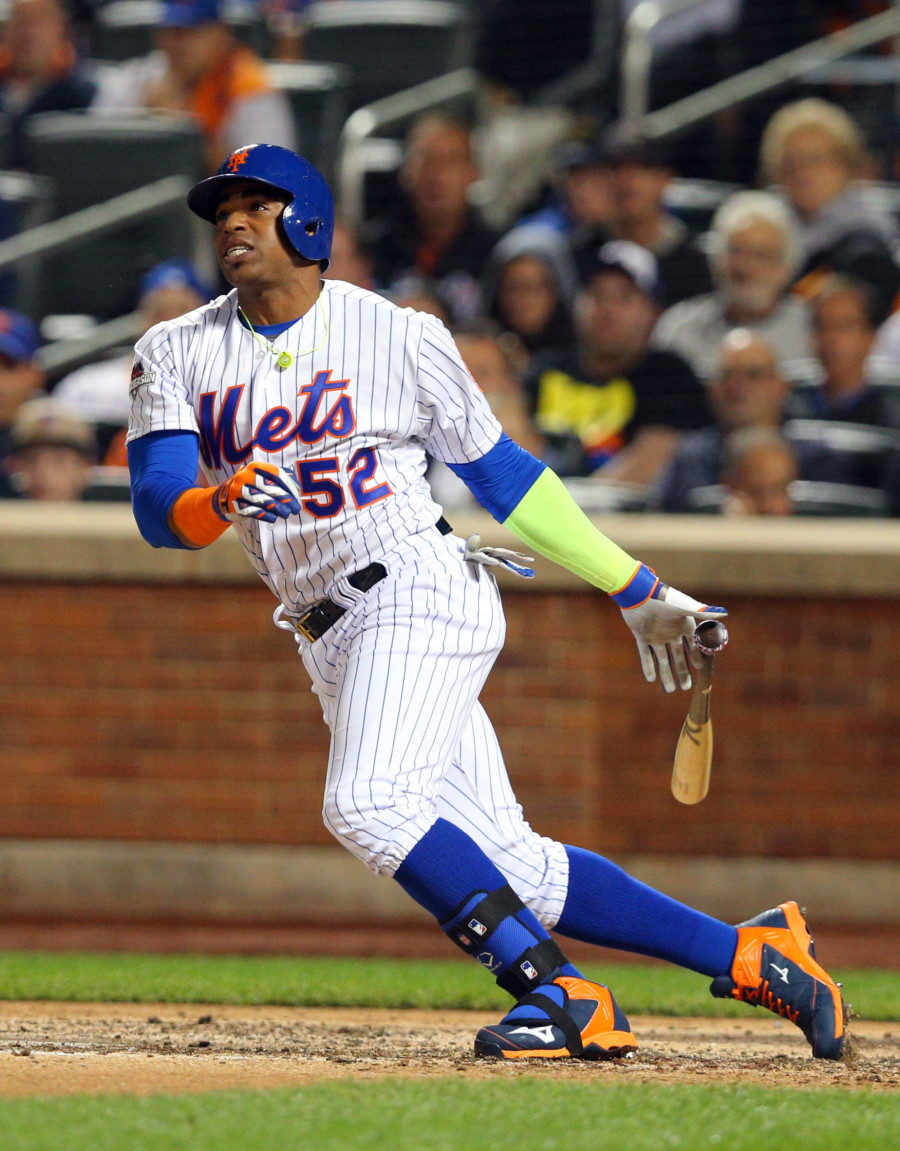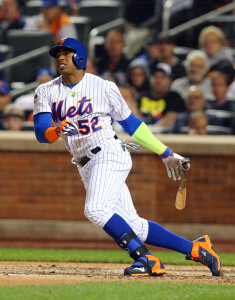 That showing validated the incredible breakout season Cespedes had as a 26-year-old rookie back in 2012. He set career marks last year not only in the traditional power categories noted above, but also in ISO (.251).
Cespedes also put up personal bests in hard contact, line-drive rate, and home runs per flyball (while hitting less flies than ever before). Another indicator of the qualify of contact is the infield fly, and Cespedes dropped to single digits in that mark for the first time ever. And it's worth noting, too, that Cespedes carries a strikeout rate of around 20%, right at the league average and quite a fair mark for a slugger.
Production at the plate isn't the only area that Cespedes excelled last year. He also continued to draw outstanding defensive ratings in left field, racking up double-digit DRS and UZR tallies for the second consecutive year while demonstrating a highlight-reel arm. And he showed that he can handle center in a pinch, though certainly prospective shoppers will be well aware that he's not a natural option up the middle.
It's worth noting, too, that Cespedes rates out as an excellent baserunner. He has continually measured well in Fangraphs' BsR metric, never moreso than last year.
The defense and baserunning points serve not only to demonstrate the overall value that Cespedes brings, but also to highlight his outstanding athleticism. He is as loaded with tools as players come and is still putting them to use at a prime level as he hits the market. And he has a good overall track record of durability: despite dealing with some dings and dents at times, he's only missed minor stretches as a professional.
Add it all up, and you have a player that has shown — very recently — that he's capable of putting up over six wins above replacement, which is exactly what Cespedes did last year. While it's true that there were two less-than-exciting seasons sandwiched between 2012 and 2015, he still averaged out at about three WAR in those years, suggesting a palatable floor.
Cons/Weaknesses
The biggest questions with Cespedes relate to those two intervening years noted above. Just as you can't look past a monster 2015, you can't ignore his (relatively) sub-par 2013-14 campaigns.
That lesser version of Cespedes was still a good player, as noted above. But it wasn't one that teams would be lining up to get with a nine-figure guarantee. Over that span, Cespedes slashed .251/.298/.446 — good for a 106 wRC+ — while swatting 48 long balls.
Clearly, the pop has been there all along, even if it hasn't always been quite as strong as it was last season. But Cespedes's on-base troubles are not easily glossed over. His 2015 effort was driven in part by a .323 BABIP that lands about twenty points above his career mark. In years where that dips, his OBP falls with it. Indeed, Cespedes has shown a declining walk rate in every season, falling last year to below five percent.
Defensively, Cespedes hasn't always enjoyed the sterling reputation his numbers would suggest. That's true, in part, because he's never before rated as above-average in terms of range. While his arm will surely remain a weapon for some time, it's fair to wonder if he'll be able to repeat the overall defensive showing from 2015.
While overall baserunning effectiveness is far more important than stat-padding stolen bases, it's worth noting also that Cespedes has never returned to the 16 swipe-level he showed in just 129 games as a rookie.
There are some other, less stat-driven questions surrounding Cespedes. He's been traded three times in the last two years, and while there were readily apparent team-specific reasons on each occasion, it's telling to some that so many teams were willing to let him go. And there have been off-the-record whispers that Cespedes marches to his own drum, though as explained in that link, there's little substantial evidence that he's ever been a problem in the clubhouse or failed to put in the necessary work.
Personal
Cespedes was born and raised in Cuba, and played for his home province's club, the Alazanes of Granma. He was a Serie Nacionale star from the moment he broke in, putting up a strong .302/.379/.503 batting line in the top Cuban league at just 17 years of age. Susan Slusser and Demian Bulwa of the San Francisco Chronicle have penned an interesting look into the unfortunate travails that Cespedes and his family went through to make it to the United States and Major League Baseball.
Notably, after entertaining an active bidding war for his services prior to the 2012 season, Cespedes chose to take a lesser deal in order to move up his free-agent timeline. While there were reports that he could've landed six years, he took four with the A's and negotiated a clause requiring that he be released at the end of the contract. (That ultimately rendered him ineligible for a qualifying offer, which was a factor in his various trades. The Mets negotiated with him to modify the provision, making it possible for the team to sign him, after the threat of the QO had already been removed by a mid-season swap.)
It seems fair to say, then, that Cespedes put a high value on reaching the open market, and he's said to have something of a businessman's appreciation for the transactional side of the game. Marketing is not an insignificant consideration in the entertainment industry, of course, and he and his representatives spared no expense in extolling his value to prospective new employers. Now, presumably, he'll wait for the pitches to roll in.
Among the pursuits that Cespedes has picked up since coming to the United States is golf. Though a mid-playoff round created some controversy recently, he's said to be something of a prodigy on the links.
Market
Looking at 2015 alone, Cespedes stands out among free agent outfielders. After all, he had a better overall season than any of the players he's competing against on the open market.
But that doesn't mean teams will prefer him unanimously. Jason Heyward and Justin Upton are both significantly younger, with the former representing a strong all-around package and the latter delivering much of the same pop with better on-base abilities. Chris Davis offers stunning power, though he might not be viewed as a true corner outfield option, while Alex Gordon will command less years owing to his age and has been a more consistent performer.
(We've already profiled Heyward, Upton, and Davis.)
Interestingly, we haven't heard much to distinguish the different markets of these players, many of whom figure to appeal to the same teams. It could be that the market is waiting for one motivated team or one motivated player to push for a deal to set the market and get the action going. As against the competition, though, Cespedes does have one distinct advantage: all the others turned down qualifying offers and come with draft compensation attached, whereas Cespedes was ineligible and thus can be acquired for cash alone.
Cespedes could conceivably end up with any of a variety of clubs. That includes the Mets, though that relationship seems destined to end as a summer/fall fling. Clubs with deep enough pockets and the most obvious need are the Angels and Giants. The Tigers, Cardinals, Orioles, and White Sox could probably afford him and arguably have the need — or, at least, the want — though it's not clear whether any would be willing to devote that much cash. Smaller spenders like the Royals and Padres could be a fit, particularly if the asking price falls, and big-market teams such as the Cubs, Dodgers, Rangers, and Nationals might conceivably line up if they were to shift other assets.
It's hard to put any single one of those organizations on Cespedes specifically — or any of the other top free agent corner outfielders — but it seems there ought to be enough demand to go around.
Expected Contract
There are a broad range of possible outcomes here. On the one hand, he's been inconsistent and there are younger options on the market (as well as other alternatives in Gordon and, to an extent, Davis). On the other, we're seeing some ridiculous new salary heights and Cespedes has the kind of star power and possible impact that could lead to a bidding frenzy.
I find myself leaning slightly toward the lower end, but evidence of continued upward movement in MLB spending has pushed up my expectations. I'll join in the earlier prediction of MLBTR's Tim Dierkes: six years and $140MM.