The Pirates announced that they have elected not to tender contracts to first baseman Pedro Alvarez and outfielder Jaff Decker for the 2016 season. The rest of the team's arbitration eligible players, aside from Alvarez, have been tendered contracts. Alvarez had been projected to receive an $8.1MM salary next season, per MLBTR contributor Matt Swartz.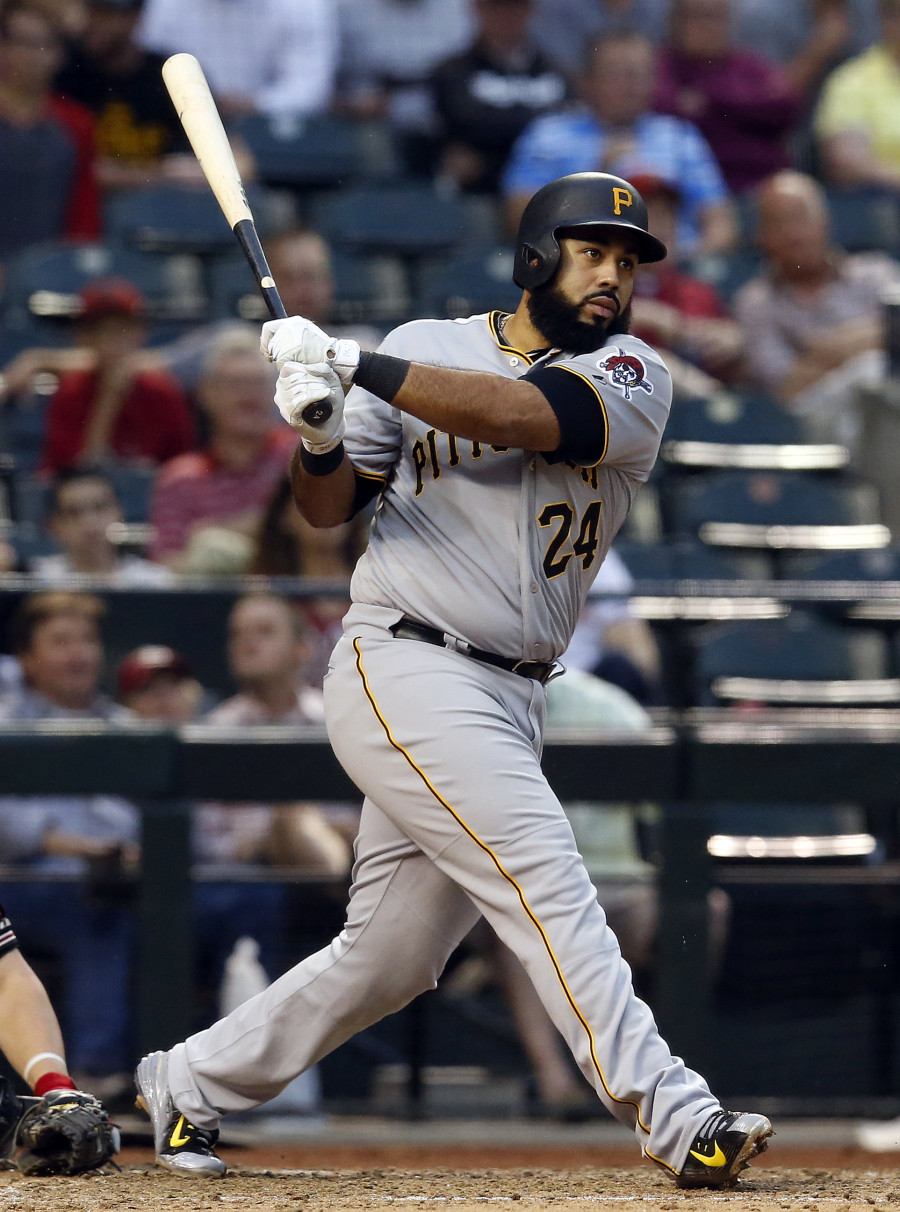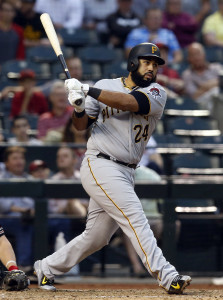 Alvarez, the second overall pick in the 2008 draft, adds an intriguing name to the free-agent market for teams in search of power. He's crushed 111 homers over the past four seasons (11th in all of Major League Baseball) while hitting .238/.310/.456. That, on the surface, would seem to make Alvarez a worthy tender, but Alvarez comes with a number of less appealing factors as well.
Alvarez broke into the league as a third baseman, but the Pirates moved the 6'3″, 250-pounder across the diamond to first base in 2014 due to defensive issues. While Alvarez readily accepted his new role, he proved to be a liability at first base as well. Both Defensive Runs Saved and Ultimate Zone Rating pegged Alvarez at -14 runs in 906 innings this season, and his 23 errors tied him for third in all of baseball at any position despite the fact that he had the fewest defensive innings played of any player in the top 30 of that dubious list.
Additionally, Alvarez has long struggled against left-handed pitching. He hit .258/.292/.419 against lefties in 2015, though he was limited to 65 plate appearances versus same-handed pitchers. Those limitations were placed on Alvarez with good reason; he's a lifetime .203/.270/.332 batter against fellow lefties. On the flip side of the equation, Alvarez has proven to be a formidable force against right-handed pitchers. He's a .246./320/.473 hitter against righties in his career with 114 of his 131 homers coming while holding the platoon advantage.
The Pirates certainly made an effort to trade Alvarez, tweets Stephen Nesbitt of the Pittsburgh Post-Gazette, but were simply unable to find a willing taker. Considering the fact that the still-28-year-old Alvarez (29 in February) averages a home run every 19 plate appearances versus right-handed pitching, he should draw considerable interest from American League clubs looking for a first baseman/designated hitter that can be platooned with a potent right-handed bat. Clubs like the Orioles and Indians stand out as possible fits, while the Rays and White Sox could make some sense depending on their ability to move James Loney and Adam LaRoche, respectively.
Photo courtesy of USA Today Sports Images.