An exceptionally busy offseason for Mariners GM Jerry Dipoto continued on Monday, as the Mariners acquired left-hander Wade Miley and right-handed reliever Jonathan Aro from the Red Sox in exchange for lefty Roenis Elias and right-handed reliever Carson Smith. Both teams have formally announced the trade.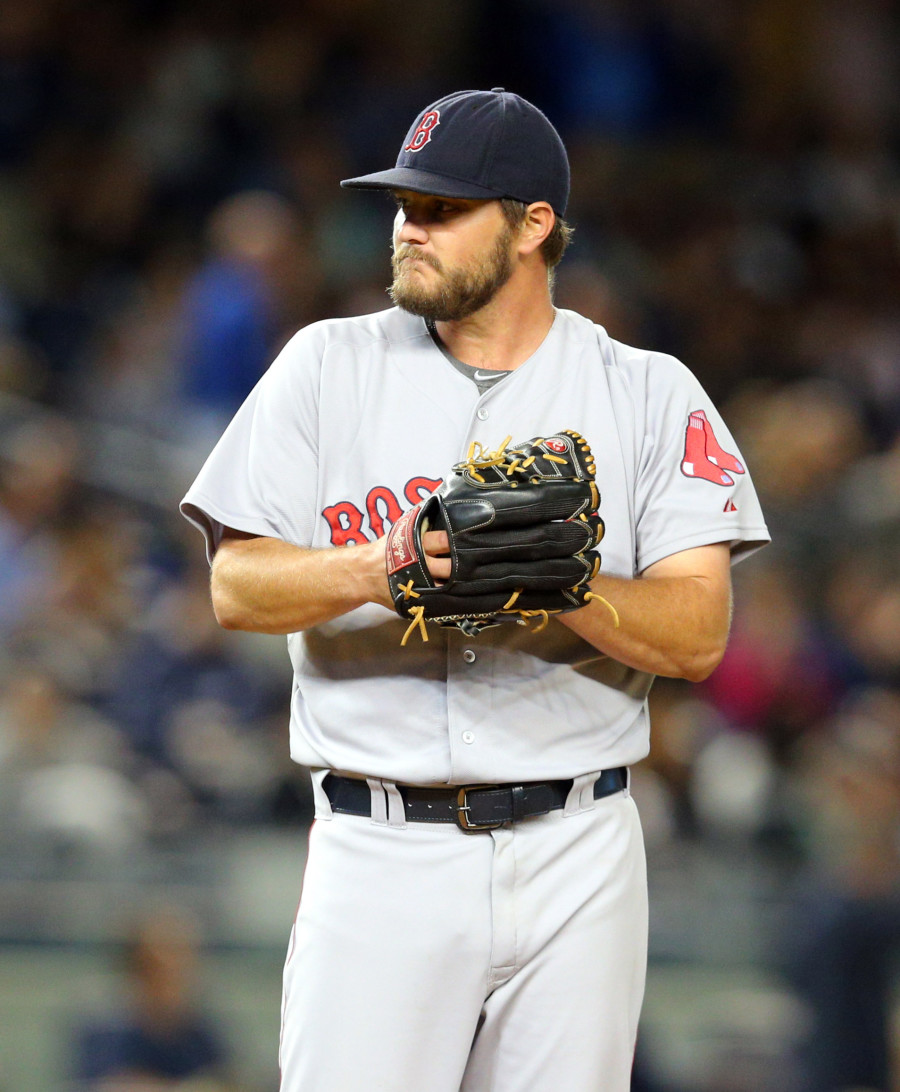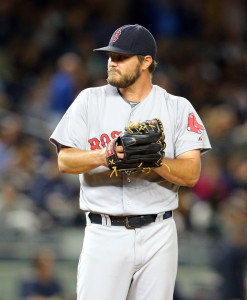 Miley, 29, has a long history with Dipoto, who not only was a consultant with the Red Sox after electing to leave his job with the Angels this summer but also served as the Diamondbacks' scouting director when Miley was drafted back in 2008. Miley is controlled for at least two more seasons for a total of $15.25MM, and his contract also contains a $12MM club option for the 2018 season. He'll give the Mariners a reasonably priced arm to slot into the rotation behind Felix Hernandez alongside Taijuan Walker and James Paxton.
Miley's first season with Boston got off to a slow start, but the lefty rebounded from a ghastly 8.62 April ERA to 4.10 ERA with a 137-to-58 K/BB ratio across his final 178 innings of the 2015 season. Miley has been a healthy and consistent innings eater dating back to his sophomore season in 2012, averaging 198 innings of 3.92 ERA ball per year despite spending three years with the hitter-friendly Chase Field as his home park and a fourth season in the American League East. One can imagine that the move to the spacious Safeco Field will benefit Miley considerably.
Aro, 25, posted outstanding numbers between Double-A and Triple-A in 2015 and ultimately made his big league debut. He logged a 3.04 ERA with 8.8 K/9 against 2.2 BB/9 in 74 minor league innings. He yielded eight runs in 10 1/3 Major League innings and averaged 92.5 mph on his fastball while posting an eight-to-four K/BB ratio. MLB.com ranked Aro 26th among Boston farmhands, noting that his fastball features some sink and can touch 95 mph. He has a slider and changeup as well, with the former grading as at least average. Their scouting report feels he can pitch successfully in multiple-inning relief stints and calls Aro "durable."
Seattle's decision to part with Smith comes as somewhat of a surprise. The 26-year-old delivered 70 brilliant innings of relief, pitching to a 2.31 ERA with 11.8 K/9, 2.8 BB/9 and an exceptional 64.8 percent ground-ball rate. Smith ranked sixth among qualified relievers in ground-ball rate and struck out a greater number of batters than nearly any pitcher on the top 30 in that regard. He's controllable for another five seasons and will give president of baseball operation Dave Dombrowski and the Red Sox another elite relief arm to pair with the likes of Craig Kimbrel and Koji Uehara in the late innings.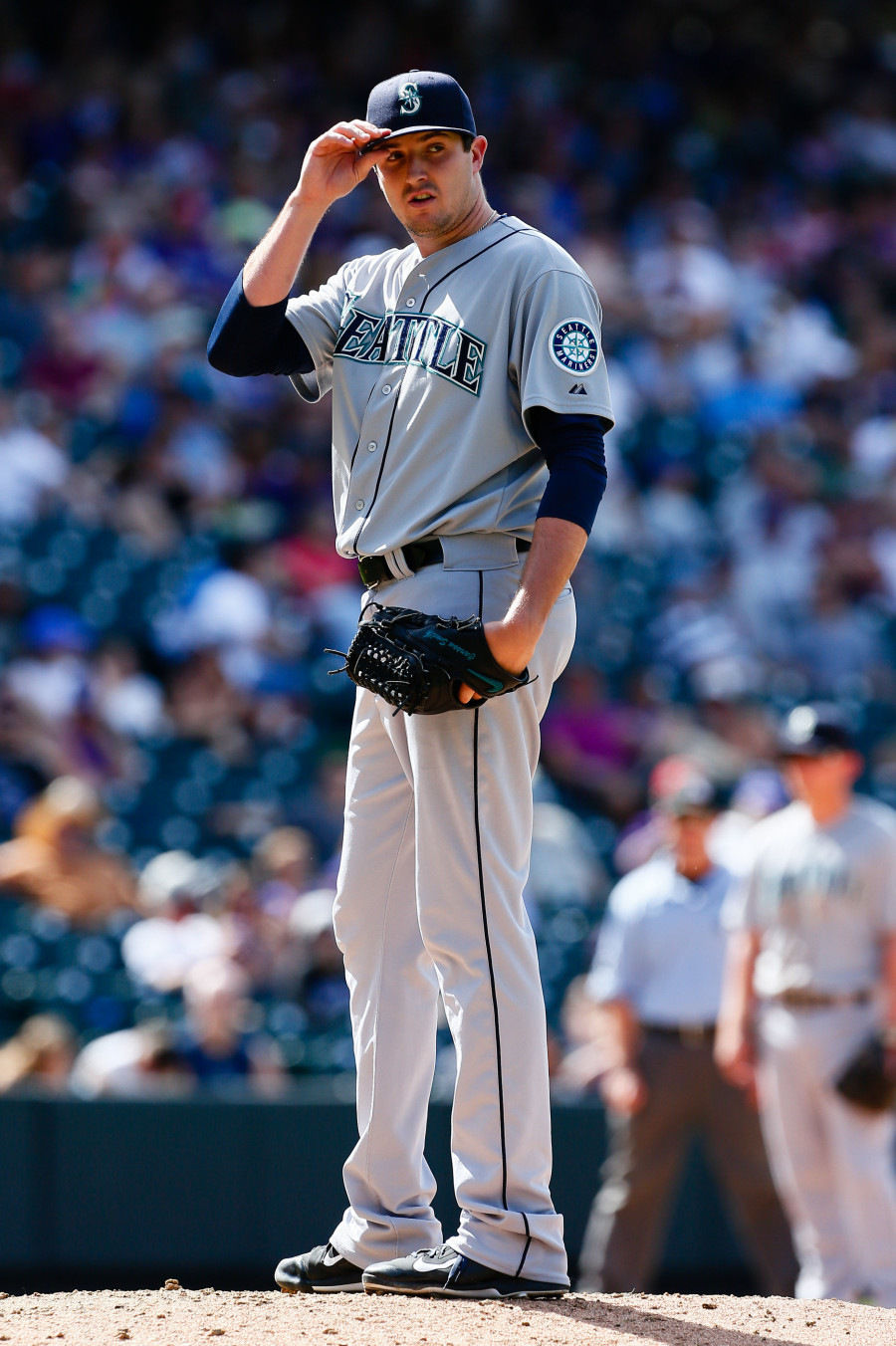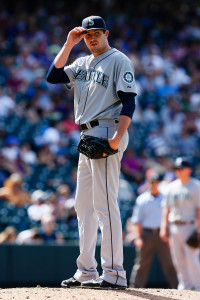 The Red Sox will also pick up a left-hander with significant big league experience in the form of Elias. The 27-year-old has spent the past two seasons mostly at the big league level, logging a 3.97 ERA with 7.7 K/9, 3.5 BB/9 and a 44.9 percent ground-ball rate. Elias has yielded an unspectacular .255/.333/.411 batting line to right-handed hitters but dominated lefties, holding same-handed batters to a .218/.304/.332 clip. His control against lefties could stand to improve a bit, but he's a generally useful weapon against them and could conceivably be tougher if shifted to a bullpen role, where he could throw harder in shorter stints.
A bullpen slot could be his best shot at cracking the roster next spring, as an immediate spot in the Boston rotation doesn't seem too likely. The Red Sox currently have David Price, Clay Buchholz, Eduardo Rodriguez, Rick Porcello and Joe Kelly, to say nothing of highly regarded left-handers Henry Owens and Brian Johnson more or less ready for big league action.
Of course, Elias could simply be rotation depth for the Red Sox in the event that they trade another arm or two, or he could be flipped to another club himself. Earlier this offseason, the Marlins were said to have some interest in him when discussing potential Marcell Ozuna deals (though they were looking for considerably more than Elias alone in exchange for Ozuna). Elias is controllable through the 2020 season and won't be arbitration eligible until at least the 2017-18 offseason.
Ken Rosenthal of FOX reported earlier this afternoon that the two sides were making progress on a deal that would send Miley to Seattle. Ken Davidoff of the New York Post reported the trade was in place (Twitter link). Jon Heyman of CBS Sports tweeted that Aro, Elias and Smith were involved.
Photos courtesy of USA Today Sports Images.