2:33pm: ESPN's Jayson Stark tweets that the Reds are now telling other clubs no trade for Chapman has been agreed upon. Stark certainly implies that the Dodgers believed a trade to be done, adding: "I don't think [the] Dodgers agree."
2:13pm: The trade is not yet finished, according to MLB.com's Mark Sheldon (links to Twitter). Not only that, but Sheldon hears that there are other clubs involved who could swoop in and acquire Chapman at the last minute.
11:11am: Peraza's name did indeed come up in talks between the Dodgers and Reds, tweets Heyman, although he's yet to confirm if Peraza is indeed heading to Cincinnati in the deal. If that's the case, he notes, the club could escalate its efforts to deal Brandon Phillips.
9:33am: Jon Heyman of CBS Sports tweets that none of Julio Urias, Corey Seager or Jose De Leon are headed to the Reds in the trade. The Dodgers, though, have plenty of other enticing prospects in their ranks, notably including right-hander Grant Holmes and infielder Jose Peraza as fellow top 100 types (though those names are my own speculation).
9:27am: The Dodgers have struck a deal to acquire one of the game's most elite bullpen arms, Aroldis Chapman, from the Reds in exchange for a pair of prospects, reports Ken Rosenthal of FOX Sports (via Twitter). Rosenthal adds that the Dodgers' plan is to keep both Chapman and Kenley Jansen, who instantly team to become one of the game's most dominant late-inning duos (if not the most dominant late-inning duo). The trade is pending medical reviews.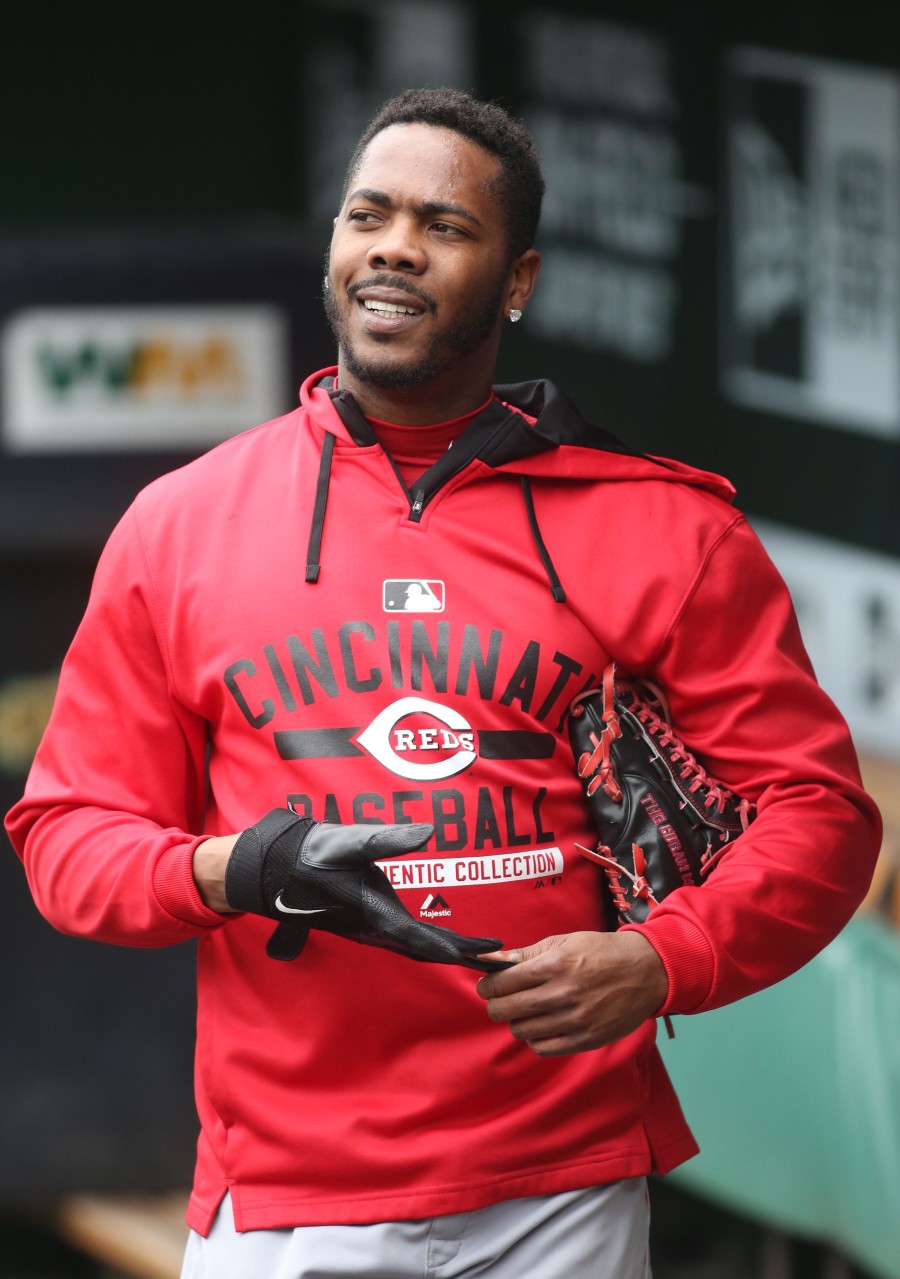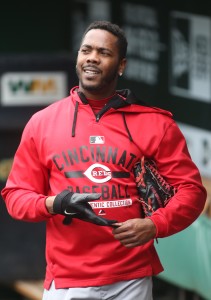 Chapman, 27, enjoyed yet another incredible season in 2015, working to a 1.63 ERA with 15.7 K/9, 4.5 BB/9 and a 37.1 percent ground-ball rate. Over the past four seasons in Cincinnati, the Cuban-born phenom has delivered an astounding 1.90 ERA while averaging 16.1 strikeouts and 3.8 walks per nine innings to go along with an average of 36 saves per season. Chapman, of course, is known for his blistering fastball; the left-hander averaged 100.3 mph on his heater in 2014 and followed that up with a similarly incredulous 99.5 mph average this past season.
The Dodgers recently lost on on retaining Zack Greinke, when the division-rival Diamondbacks made an absolutely stunning push at the eleventh hour and signed him for an unprecedented six-year, $206.5MM sum. The following day, one of L.A.'s fallback plans, Jeff Samardzija, landed a five-year, $90MM contract with yet another division rival, the Giants. Some, then, may consider this move to be somewhat reactionary in nature, though the Dodgers' interest in Chapman predates both of their division rivals' acquisitions. Los Angeles, too, has since added to its rotation, bringing in Hisashi Iwakuma on a reported three-year, $45MM contract.
While the sting of losing Greinke is notable, adding Chapman to pair with Jansen will significantly shorten the necessary workload for most of the Dodgers' rotation, as the team now boasts a pair of arms — one left-handed and one right-handed — that routinely average more than 13 strikeouts per nine innings.
Chapman, like Jansen, is a free agent following the 2016 season, making him a one-year rental, at least for the time being. While both relievers are one characteristically strong season away from a strong case to break Jonathan Papelbon's record four-year, $50MM contract for a reliever, if there's any club that has the financial firepower to persuade one of those arms to forego free agency in lieu of an early contract extension, it's the Dodgers. Should both pitchers reach the open market next winter, I'd wager that both will be easy calls to receive and reject the qualifying offer in search of that record-setting deal. That scenario would set the Dodgers up to acquire a pair of compensatory picks at the end of the first round in the 2017 draft.
Even with Chapman on board, one would imagine that the highly active Dodgers will still be open to adding further relief help. And, of course, more rotation stability will still be an area of focus for president of baseball operations Andrew Friedman and the rest of the team's front office. Behind Clayton Kershaw and the recently added Iwakuma (assuming his deal is finalized), the Dodgers currently figure to deploy Brett Anderson, Alex Wood and Mike Bolsinger. Hyun-ji Ryu's arm is a question mark after missing 2015 due to shoulder injuries, and it's not clear when, exactly Brandon McCarthy will be ready to return from Tommy John surgery.
Photo courtesy of USA Today Sports Images.