Cuban second baseman Jose Fernandez has defected, Jon Morosi of FOX Sports reports on Twitter. He will seek a big league contract, says Morosi, though of course he must first qualify for free agency. Ben Badler of Baseball America reported yesterday that Fernandez had not appeared with his club and was potentially attempting to leave Cuba.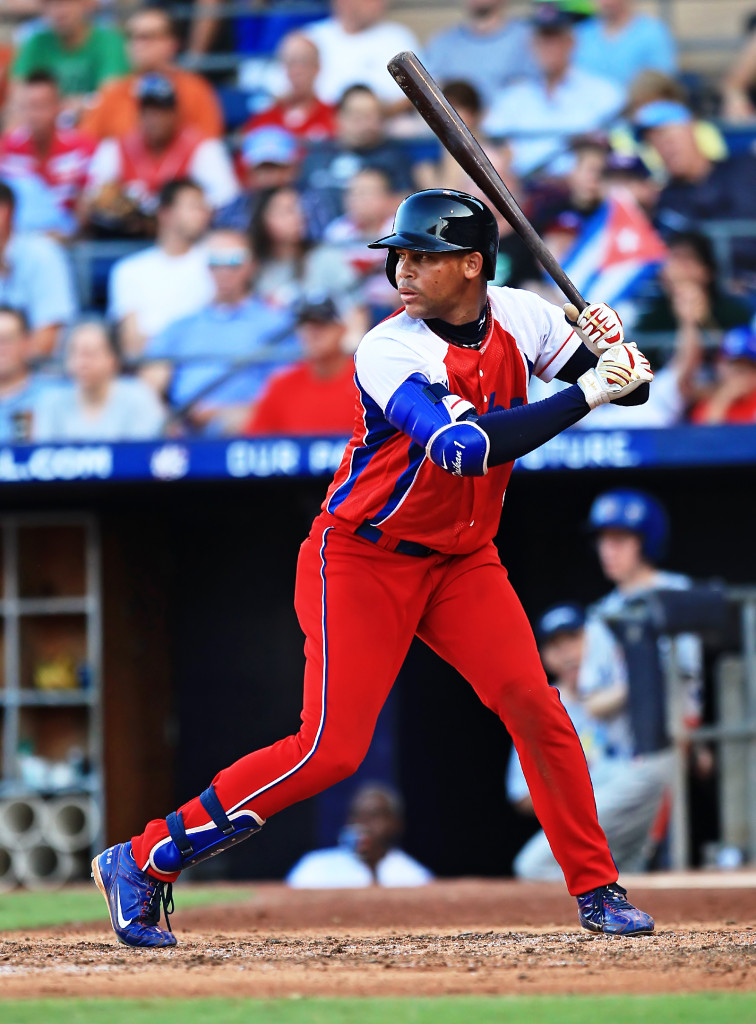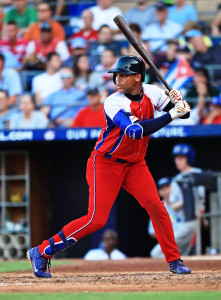 Not to be confused with the young Marlins pitcher of the same name and Cuban heritage, the 26-year-old Fernandez is considered a legitimate big league prospect who could potentially be signed as an immediate everyday option. He will not be subject to international spending limits given his age and length of service in Cuba's Serie Nacional.
As Badler wrote back in August, Fernandez is among the three best Cuban ballplayers who are currently unavailable to MLB teams. According to Badler, Fernandez is an on-base machine who hits from the left side with an advanced approach and contact skills. (Remarkably, he struck out only ten times in 314 trips to the plate last year.) You'll want to read Badler's full report, of course, for a detailed account. Though a highly developed player, Fernandez does come with some warts, including an unconventional swing, tendency to hit grounders, and below-average speed and power tools. And his defense is described as merely adequate.
In sum, it seems fair to say that Fernandez is less a flashy, toolsy prospect with a wide expected performance bracket than he is a reliable, high-floor target. By way of comparison, fellow recent defector Hector Olivera — also a second baseman — rated sixth on Badler's list. Though he seems to offer more a somewhat more explosive offensive repertoire, he is also older and comes with an injury history.
As I explained recently with regard to Olivera, Fernandez will not be available to sign immediately. First, he will have to establish residency in another country, be cleared by the United States' Office of Foreign Assets Control, and be declared a free agent by Major League Baseball. For countryman Yasmany Tomas, that process took approximately three and a half months.
Photo by Alyson Boyer Rode.