The Blue Jays have announced a two-year, $28.65MM deal with star third baseman Josh Donaldson. He'll earn $11.65MM in 2016 and $17MM for the following year.
The sides had been set for arbitration, with Donaldson filing at $11.8MM and the team countering at $11.35MM. While the gulf between those numbers is obviously a pittance compared to the overall value involved, the Jays employ a "trial and file" strategy that made a hearing inevitable after numbers were swapped — barring a multi-year deal. The sides could have worked out a deal to buy out all of Donaldson's remaining arb years — he was a Super Two last year and is under control through 2018 via arbitration — if not a yet longer pact to lock up some free agent seasons, but chose the more straightforward option.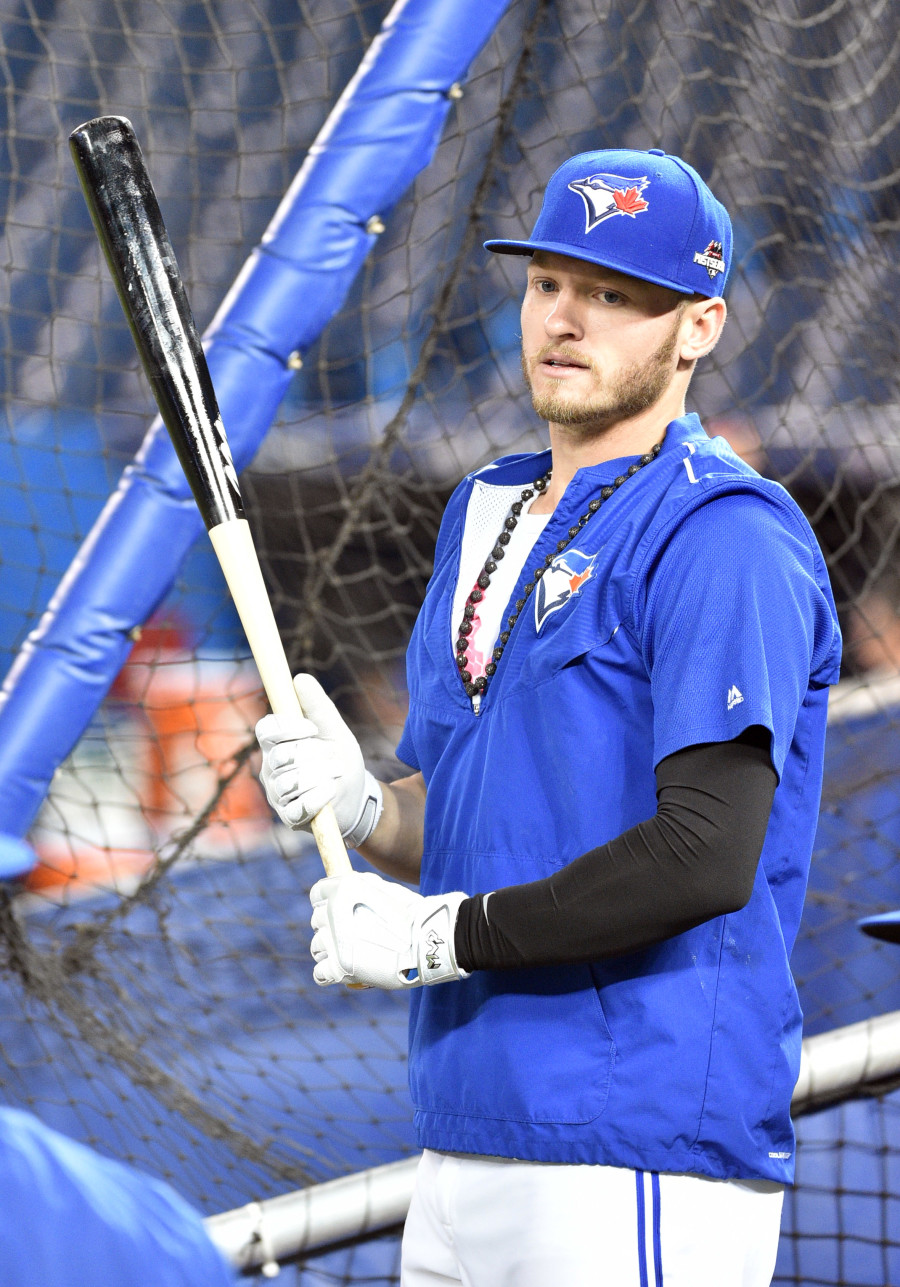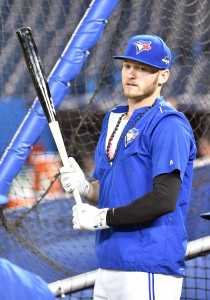 Fresh off of an American League MVP award, Donaldson had enormous earning power at the arb table. MLBTR contributor Matt Swartz broke down his case in January, noting that the projected $12MM salary would have represented a record $7.7MM raise. Obviously, both team and player agreed that was a bit more than was warranted, though even the Jays were willing to pay the same bump that the prior record holder received (Chris Davis, with a $7.05MM raise).
The new deal not only rewards Donaldson for his monster 2015 season with a nice salary in the coming season, but also promises him a second huge payday. It's less than he might have earned with another strong season — and much less than a repeat MVP effort would have brought — but significantly reduces his risk in exchange for some potential cost savings and certainty to the club.
Donaldson, who came over from the A's last winter, went to a hearing with his new club before he ever suited up. The club won, with Donaldson settling for $4.3MM — a fair sight shy of the $5.75MM that he sought. Of course, he's now more than made up for it with this new deal.
There certainly weren't any lingering effects from that adversarial proceeding on Donaldson, who exceeded already-high expectations last year. The MVP tab was well deserved, as the 30-year-old delivered a .297/.371/.568 slash and 41 home runs, helping to lead Toronto to an AL East pennant. With typically stellar defense mixed in, Donaldson tallied 8.8 rWAR and 8.7 fWAR.
Something of a late-bloomer, Donaldson represents a tough decision as a long-term extension candidate. There's little chance he'd take a significant discount to give away free agent years, but he's already under control through his age-32 season and has every right to demand a premium payday.
Toronto is, of course, already examining the possibility of buying up seasons of sluggers in their mid-30s, as pending free agents Edwin Encarnacion and Jose Bautista are on the docket for extension talks this spring. Having Donaldson's salary for 2017 already on the books certainly removes a variable, though balancing the long-term checkbook still seems a matter that will require some care.
Shi Davidi of Sportsnet.ca reported the agreement and approximate value. Ronald Blum of the Associated Press reported the precise guarantee (via the Washington Post).
Photo courtesy of USA Today Sports Images.