Ian Desmond's drawn out free agency has come to a close, as the Rangers announced today that they've signed Desmond to a one-year contract that reportedly guarantees the longtime National $8MM for the 2016 campaign. Desmond, a client of Sports One Athlete Management, will reportedly serve as the everyday left fielder in Texas despite a lack of experience at the position, and the Rangers indeed announced him an an "infielder/outfielder" in their press release. Right-hander Tanner Scheppers has been placed on the 60-day disabled list in order to clear a 40-man roster spot for Desmond.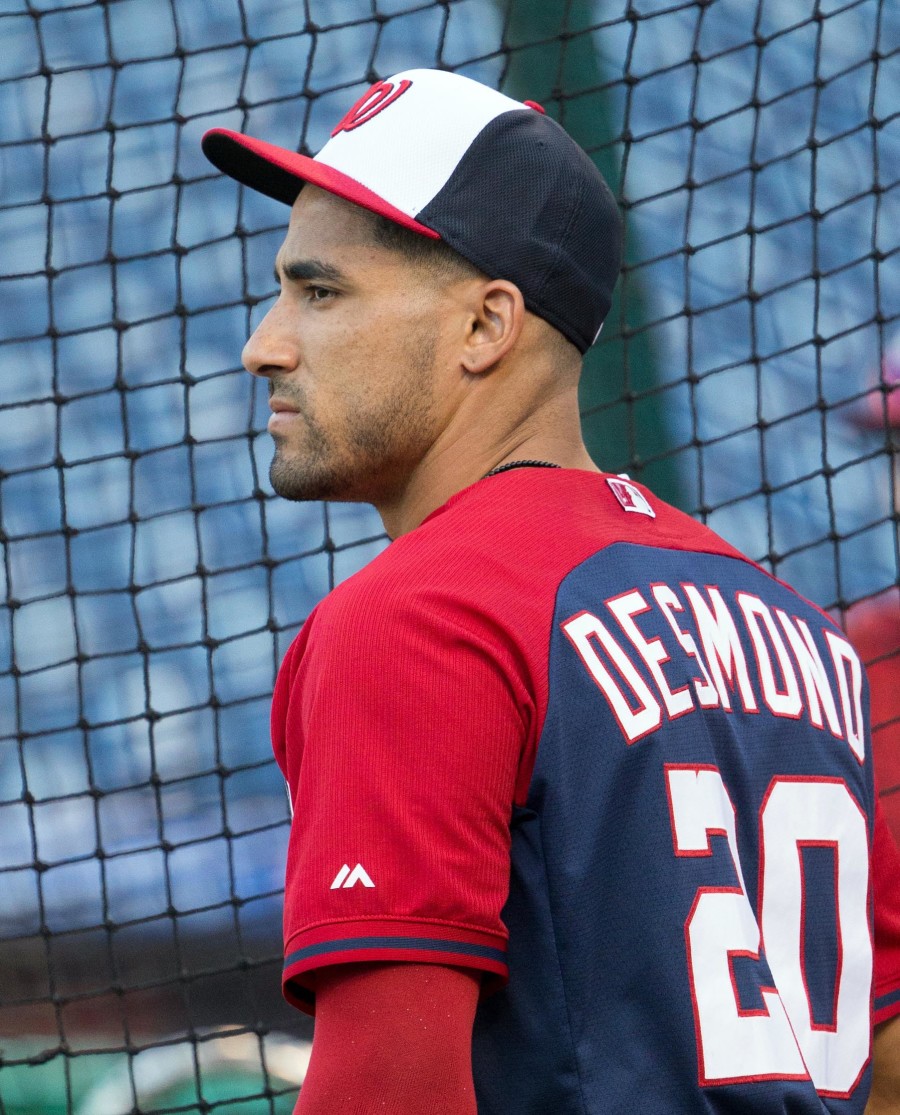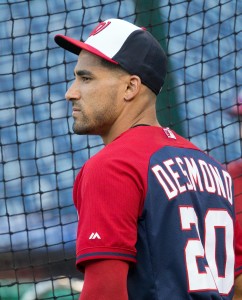 Critics will be quick to point out that Desmond infamously turned down a seven-year, $107MM extension with the Nationals in the 2013-14 offseason. While Desmond undoubtedly has some financial regrets about doing so, the money he apparently left on the table isn't quite as much as many would assume at first glance. For starters, that contract included his final two arbitration years with the Nats, during which time he earned $17.5MM anyway. Secondly, the contract was also said to include deferred money (as has been the case with virtually every significant Nationals contract offer in recent history due to their ongoing television rights fees battle), further deflating the value of the deal. While Desmond unquestionably comes out behind for the time being, he'll hope for a big year in Texas and a significantly better result in free agency next offseason.
Throughout the offseason, there's been talk that Desmond could draw interest from clubs at a position other than shortstop, though there were a number of obstacles that seemed to be standing between Desmond and an agreement with the Rangers. For starters, Texas has repeatedly been said to be averse to adding further payroll, as they're already looking at what projects to be a club-record payroll north of $145MM. Beyond that, the Rangers will have to surrender the No. 19 overall pick in the 2016 draft in order to sign Desmond. However, if the Rangers make Desmond a qualifying offer next offseason and he turns it down to sign elsewhere, Texas can recoup a first-round pick.
The Rangers picked up the No. 30 overall selection in the draft when Yovani Gallardo signed with Baltimore, though, so they will still have a relatively high draft pick even after coughing up their top selection for Desmond. In turn, the Nationals will now gain the No. 29 overall selection as compensation for the loss of Desmond, who turned down a $15.8MM qualifying offer at the onset of free agency.
That decision, of course, will be scrutinized as well, though it's easy enough to see why Desmond would bet on himself in free agency. He finished the season one home run shy of delivering his fourth consecutive 20-homer campaign, displaying rare power for a shortstop. And while Desmond's overall batting line was dragged down by a dismal first half, he did rebound with a .262/.331/.446 second half, during which he homered a dozen times and stole eight bases. Desmond's defense also came under fire in 2015, but an abnormally large number of his errors (nine) came within the first two weeks of the season, and his glovework settled down from that point forward. While he's not an elite defender at short, consensus on Desmond has been that he could handle the position, and his bat has typically overshadowed any defensive questions.
It's easy to say that Desmond "should" have accepted the qualifying offer with the benefit of hindsight, but looking at the matter from a more objective standpoint, it's often difficult to tell which free agents will thrive in spite of a qualifying offer and which will be hamstrung by the associated draft pick compensation. For instance, at the time qualifying offers were extended, there was little questioning whether Desmond should accept or reject. Even coming off a down season, many expected that Desmond would still secure a solid multi-year pact; conversely, there was an enormous amount of discussion as to whether or not right-hander Ian Kennedy should accept. Kennedy, like Desmond, had a dreadful run early in the season before righting the ship, but most felt it was a mistake for him to test the open market. In the end, though, he landed a five-year, $70MM contract with an opt-out clause — a staggering contract and a firm reminder that predicting the manner in which a qualifying offer will impact a player is no easy feat.
Desmond, then, will end up as yet another data point in CBA negotiations when the MLBPA and the league address the qualifying offer system in the upcoming wave of collective bargaining negotiations. This offseason, the likes of Desmond, Dexter Fowler and Howie Kendrick were all undoubtedly impacted by the draft picks attached to their names in free agency. In previous winters, players like Nelson Cruz, Ervin Santana and Kyle Lohse have each seen their stock dragged down by the qualifying offer as well. There's a common refrain calling for players to simply accept the qualifying offer, but players spend a minimum of six years (usually more) working toward free agency for the right to no longer be beholden to one-year contracts, and the intent of the qualifying offer was never to drive down the stock of players, but rather to provide teams with compensation for losing their best Major League assets. In that light, the adverse impact on players has indeed been a negative (albeit likely unintended) byproduct.
Earlier this month, we heard that the White Sox, Rays, and Rockies all reached out to Desmond's camp in recent weeks. In January, the Padres were reportedly giving heavy consideration to signing Desmond before inking Alexei Ramirez. Now, as is often the case with free agents that linger on the market, Desmond will end up with a team that didn't even appear to be a fit, on paper. However, with Josh Hamilton opening the season on the disabled list, the Rangers saw an opportunity to add a bat with some upside at a relatively low price and will take the chance on Desmond's glove converting to the outfield at an acceptable level as they look to defend their AL West title.
FOX's Ken Rosenthal first reported the agreement and the terms (links to Rosenthal on Twitter). MLB.com's T.R. Sullivan reported (also via Twitter) that Desmond had passed his physical.
Photo courtesy of USA Today Sports Images.