MLBTR continues a series where we interview top baseball executives about their college years. We'll ask about why those chose their school, memorable moments, their favorite professor, important connections made, college learnings they still use today, their path to a front office and more. 
Thus far, we've already chatted with Cubs GM Jed Hoyer, Phillies GM Matt Klentak and Reds GM Dick Williams. Next up in our question-and-answer series is Detroit Tigers Executive Vice President, Baseball Operations and General Manager Al Avila – a graduate of St. Thomas University (Miami Gardens, FL).
* * * * *
Al, first off, thanks for talking to MLBTR. You have taken a different path than most – in that you played professionally before going to college. Can you talk about the initial college steps after your playing career?
"I went to St. Thomas University for both undergrad and graduate school. Both majors were the same – Sports Administration."
How did you arrive at St. Thomas?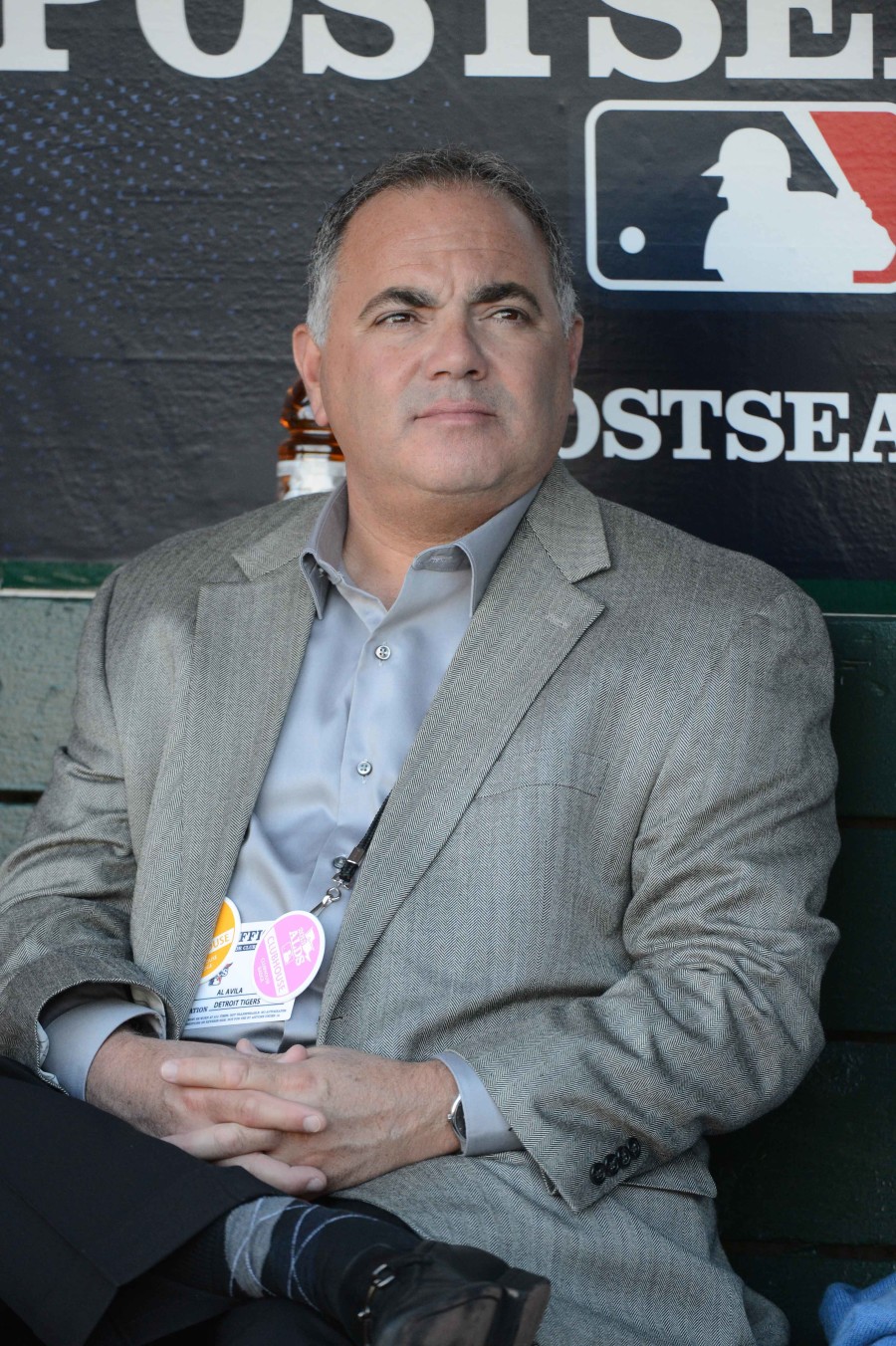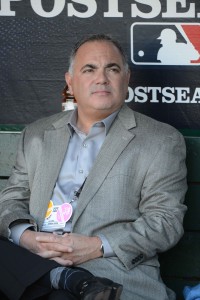 "I graduated high school when I was 17, and that fall I went to Miami-Dade Community College for a year. The following summer, I was signed by the Dodgers' organization as a non-drafted free agent. I played with their rookie team, but was released the following spring. I didn't go back to school until I was 24. I went to St. Thomas as a student and as a coach for the baseball team. The head baseball coach was Paul Mainieri – who is now the coach at LSU. So I went to school and worked for free as a coach. After I graduated, I did an internship with the Dodgers in Vero Beach during spring training of 1986. The Dodgers actually then sent me to Latin America to help out in the building of their baseball complex in Las Palmas (Dominican Republic). In 1987, I worked for the Daytona Beach Admirals, an expansion franchise in the Florida State League. That team didn't last very long. Lucky for me, Paul Mainieri called me back and offered me a full-time assistant coaching job at St. Thomas University."
So basically, once you got to college, you stayed in college for quite a while.
"Yes. I went back there working for him as an assistant coach. After the 1988 season, he got the head coaching job at the United States Air Force Academy, and the university hired me as their full-time baseball coach. The following year, they made me the athletics director. I was the athletics director and baseball coach there until I joined the Florida Marlins when they first came into existence."
Can you tell me why you picked St. Thomas when you decided to go back to school?
"There were two reasons. First, they had the Sports Administration program. At that time, they were only the second school in the entire country with that program. The first one was at Ohio University. Back in those days, Sports Administration was pretty much a brand new program. Now, every school pretty much has it. Second, I grew up in the game. My dad (Ralph Avila) worked as a scout with the Dodgers. I played baseball; it just didn't work out for me as a player. It was about the shortest career you could imagine. So in order to stay in the game, I felt I had to get that degree in Sports Administration. At the same time, what made it perfect for me was that Paul hired me as an assistant coach. I was able to get coaching experience at the college level. That, with the degree, helped me tremendously."
Can you tell me about some of the other important connections you made at St. Thomas that led to your eventual front office career?
"Being in Miami, I established relationships with Ron Fraser at the University of Miami. I was around Don Shula, the Miami Dolphins coach, since St. Thomas University was their training camp – and Don had an office there. Those relationships helped me get my job with the Marlins. Ron Fraser was one of the guys helping spearhead trying to get a Major League franchise in South Florida. And Don Shula worked for (Dolphins owner) Wayne Huizenga, who was buying the Marlins. They both put in a good word for me. I had other relationships in the game, like Tommy Lasorda through my dad. Peter O'Malley was the Dodgers' owner at the time – and I had interned with them. So I had some good references."
While your biggest route to where you are now came on the college baseball field, can you tell me about things you learned in the classroom that apply to what you do today?
"At St. Thomas back in those days, they had a lot of adjunct professors who were in the sports business. At the time, there was a Miami Grand Prix, and they had people come in and do a class. There was a guy who worked for the Dolphins who was an adjunct professor there. We had a guy from CNN who was there. So we had people who worked in different parts of sports who came in to teach for a semester. They brought in people working in the sports industry who gave you a realistic perspective of the day-to-day operations of working in sports. A lot of it had to do with marketing … sales … budgeting … things of that nature. And we also learned the legal aspects of sports – another area that it was great to get familiarized with. And of course, communications. For me, the uniqueness of it was that Paul Mainieri also taught a Sports Administration class. So I was on the field as a coach and going to school at the same time – which was very helpful. Then, when I became the athletics director, I gained actual work experience in budgeting, hiring and firing, and managing people. And as a baseball coach, I was recruiting players and coaching players. All those things were huge for me in building up the experience needed to run a department."
Do you ever get back to visit your alma mater?
"It just so happened that we opened this season in Miami, so it was a homecoming for me. When I was there, St. Thomas University reached out to me. They want to put me in their Hall of Fame. I haven't talked to them yet about it, but I'd like to think I'll be going back there in the fall for that."
Your road to being the Tigers' general manager is pretty different from just about everyone else in the game. You have a different perspective than most. What type of advice do you give students who are looking to one day work in a Major League front office?
"I get asked that a lot. One thing I tell people is that everybody's path is different, period. Not one path is the same. The biggest thing I can tell people is … whatever job you can get – go get it, and do that job as if it were your first and last job and the job you want to do forever. What you leave behind in that job is going to dictate the next job – and if you're going to get the next job. My first internship was with the Vero Beach Dodgers – but I also helped in media relations with the big league club during spring training. After that, I worked at Daytona Beach. That job didn't have anything to do with baseball operations; it dealt with sales, marketing, ticket operations, and the day-to-day operations of running a minor league baseball team. I wanted to be on the field, but that was my start – and that's what I did. And I was lucky I did that. A couple years later, Paul (Mainieri) asked me to come back to coach. What I initially told Paul was I didn't want to coach in college; I wanted to work in pro baseball. Paul said, 'Hey listen, you don't know how things will work out. I could be moving on, and you can be the head coach of this school someday. Or, this job can lead to another job – like scouting. So you don't know where this job will take you.' I took his advice and took the job. And I loved it. It was probably the best job I had my entire life, as I thoroughly enjoyed coaching in college. I tell people that I didn't plan on being a college coach. I didn't plan on working in minor league baseball selling advertising. I didn't plan for it. I just took the route where the door was open – that's the route I took. Wherever you go, work your butt off. Don't go there as a stepping stone job. Work it like it's your last job. And if you do a great job, people will take notice."
What other advice can you give?
"What people call networking – to me, it came natural. In college and the jobs I had, I just met people. You don't have to send out 100 letters and 100 emails. Go out and meet people. That's how relationships are established. And when the timing is right, things will happen. You can't force timing. Just put yourself in a position where someone will want to hire you when the timing is right. I know how hard it is to get a job. I'm 57 years old. You see how fast and how young some of these guys are who have become GMs. I'm the opposite. It took me a long time."
But you earned it.
"That's right. And I can say Paul Mainieri really helped me the most. It was tough going back to school at an older age. I was already married. My wife was working. I wasn't making any money. The beginnings were very humble and there was a lot of sacrifice. Sometimes you started to think, 'Where is this taking me? Where is it going? Is it all worth it? And Paul was very helpful to me – almost as a mentor, and he's only a couple years older than me. He was always very helpful, always very encouraging, always teaching. Having a guy like that was very important – and he helped me a lot. And his dad was the same. Doc Mainieri helped many people in the same way during his long tenure at Miami-Dade, guys like Jim Hendry and Randy Bush, to name a couple."
Safe to say your college experience is a little more unique than most of your colleagues.
"Everybody gets to different positions in a different way. No two routes are the same."
* * * * *
Chuck Wasserstrom spent 25 years in the Chicago Cubs' front office – 16 in Media Relations and nine in Baseball Operations. Now a freelance writer, his behind-the-scenes stories of his time in a big league front office can be found on www.chuckblogerstrom.com.
Photo courtesy of USA Today Sports Images