This is the latest entry in MLBTR's Offseason In Review series. The full index of Offseason In Review posts can be found here.
The Mets continued to add pieces around a stellar young rotation before making a major splash to bring back last year's trade deadline star.
Major League Signings
Notable Minor League Signings
Trades And Claims
Extensions
Notable Losses
Needs Addressed
The Mets entered the offseason riding high after an NL East division title and run to the World Series. There weren't a lot of major needs, but the club looked like it could stand to add a few pieces — like any other.
What resulted was, perhaps, more exciting than most reasonably expected out of the Sandy Alderson-led front office. After missing on an early-winter pursuit of Ben Zobrist, the Mets kept in touch with Yoenis Cespedes — who had an other-worldly run with the team after coming over at the deadline — even as they checked other boxes. With the massive offers that had been anticipated never quite coming to fruition, New York made a stunning late strike to bring back the star outfielder. We'll take a closer look at that signing in the "deal of note" section below, but it's worth noting that it may never even have been a possibility were it not for the fact that outfielder Michael Cuddyer surprisingly retired, taking most of his $12.5MM salary off of the books.
To that point, the Mets had methodically worked to bolster an impressive roster with some veteran additions. Prior to linking up with Cespedes, the club had added Alejandro De Aza on a fairly modest one-year deal, with expectations that he'd share time with Juan Lagares in center. Instead, he's now a somewhat awkward fit — given the presence of two left-handed bats ahead of him in Curtis Granderson and breakout youngster Michael Conforto — and could end up being traded at some point if the Mets can find a taker or another roster need intervenes.
The biggest question as the postseason closed, though, was in the middle infield. Wilmer Flores and Ruben Tejada remained as options, but Daniel Murphy was vacating second after declining a qualifying offer. Both positions were addressed at the Winter Meetings, as the team gave two years to free agent Asdrubal Cabrera and swapped out lefty Jon Niese for Neil Walker.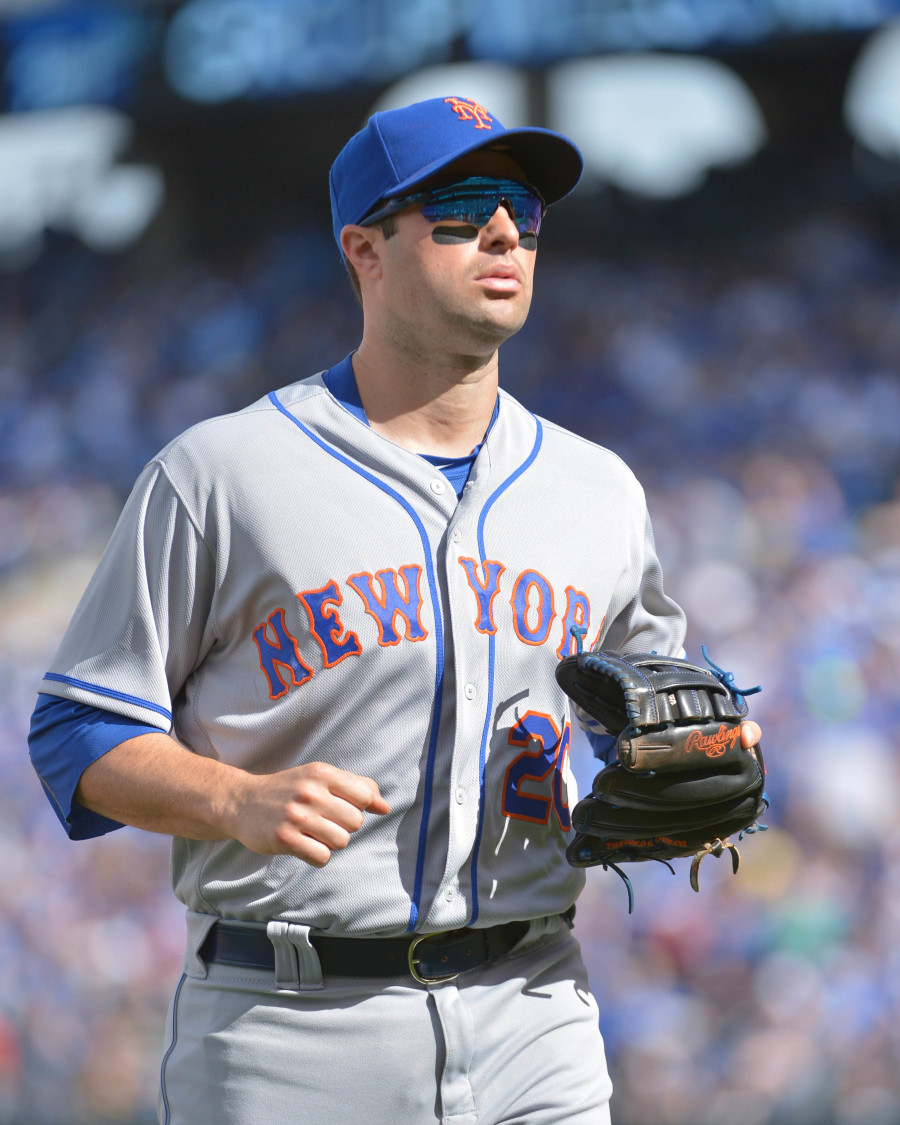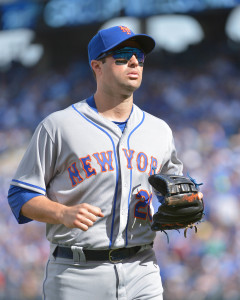 While Cabrera has had mixed results in recent years, he's still young and provides a sturdy presence that will allow Flores to move around the infield. And Walker not only represents a capable replacement for Murphy, but didn't require the team to part with any essential pieces. Though he's struggled against lefties, Walker brings serviceable glovework and a consistently above-average bat, and could be spelled by the right-handed-hitting Flores as situations dictate. With several young options available in the upper minors if a need arises, those additions also allowed the Mets to cut Tejada loose late in camp to avoid fully guaranteeing his $3MM arb salary.
While it didn't cost much payroll space to add Walker, as he's owed just a shade more than Niese for 2016, the loss of the veteran southpaw did create a need in the rotation. Top arms Matt Harvey, Jacob deGrom, Noah Syndergaard, and Steven Matz form as good a front four as any in baseball, and will eventually be joined by another high-quality option in Zack Wheeler. But Wheeler is still working back from Tommy John surgery and isn't expected until mid-season, so the Mets brought back ageless wonder Bartolo Colon to provide stability in the rotation. He may ultimately end up in the pen, but only if Wheeler and the others are all healthy and (as expected) effective.
The bullpen, too, needed supplementation, even after the Mets tendered Addison Reed on the heels of his solid late-2015 run. He's a fairly pricey risk at $5.3MM, given his inconsistencies over the years, and you could argue the same of lefty Jerry Blevins, who'll earn $4MM after missing most of 2015 with a pair of freak, non-pitching arm injuries. The Mets ended up adding an even more expensive southpaw in Antonio Bastardo, but were able to get him for two years when he had seemed a decent bet to land three. Minor league signee Jim Henderson also showed well in camp and earned an Opening Day roster spot to bolster the middle-relief ranks.
Beyond that, there wasn't much work to be done, though the club did want to improve its catching depth behind promising youngsters Travis d'Arnaud and Kevin Plawecki. New York patiently waited for other rosters to shake out, and ultimately added glove-first veteran Rene Rivera after he was released by the Rays.
Read on for more analysis after the break …
Questions Remaining
With a young and talented roster that just made it all the way to the World Series, it's largely a matter of nit-picking to find flaws. But there are some questions facing the Mets, particularly in the health arena.
Last year's starting staff was nothing short of outstanding, and projects to be one of the game's best. But innings are a concern, particularly after that deep run. Harvey ended up topping 200 innings in his first year back from a TJ procedure, Syndergaard worked 199 2/3 after a previous single-season high of just 133, and deGrom went nearly forty frames over his 2014 tally. The first two haven't shown any ill effects to date, but deGrom experienced some velocity decline this spring and could be headed for a short DL stint after suffering from lat stiffness in his first outing of the year. Meanwhile, the youthful Matz missed a decent stretch of time last year after his own lat issues, and Wheeler's continued progress remains to be seen. In the aggregate, it's an area to keep an eye on as the season progresses.
As for the relief corps, closer Jeurys Familia topped 90 frames himself after leading the league with 65 games finished and receiving heavy playoff usage. Fellow right-handed setup option Hansel Robles had a promising 2015 debut, with 10.2 K/9 against 3.0 BB/9 and a 3.67 ERA, but he also benefited from a .227 BABIP and was susceptible to the long ball. Even with Reed, Bastardo, and Blevins in the fold, there isn't a ton of depth in the late-inning mix. That's particularly notable given that the Mets won't have the benefit of receiving a mid-season boost from Jenrry Mejia after his shocking lifetime ban for a third positive PED test. While he will remain under Mets' control, and can eventually seek reinstatement, there's no chance that Mejia will pitch this year and he obviously won't feature very prominently in the organization's future plans.
There are some other names kicking around in the Mets' system that could factor into the pen. Rafael Montero has a ways to go to re-establish his former prospect standing, but he's received an early call-up to provide another swingman option alongside Logan Verrett. Other righties on the 40-man roster include Erik Goeddel, Akeel Morris, Robert Gsellman, and Gabriel Ynoa. The southpaw depth includes Sean Gilmartin, who was a successful Rule 5 pick last year, as well as reclamation project Josh Smoker, a couple of arms with some MLB experience in Dario Alvarez and minor league free agent Duane Below, and (eventually) TJ rehabber Josh Edgin.
The health questions don't stop with the pitching. David Wright missed significant time with spinal stenosis last year, and he's going to deal with the ailment for the rest of his career. If anyone has the talent and work ethic to battle through the condition, it's him, and all things considered his early-season output has been fairly promising. Likewise, d'Arnaud has a fairly lengthy medical report, and will need to prove that he's durable enough to shoulder a full season behind the dish. (If he can do that, Plawecki could turn into a rather interesting trade chip.)
Beyond health, Cabrera isn't the surest of options at shortstop, while both Walker and Lucas Duda need to show that they can succeed against left-handed pitching (the former struggled in that regard last year, while the latter thrived). Flores will hopefully plug whatever holes arise, and there are other fairly talented (albeit largely unproven) options behind him — Dilson Herrera, Matt Reynolds, Danny Muno, and Gavin Cecchini chief among them — but there's room for some downside scenarios here.
Looking at the overall mix on the position-player side, there's good reason to think that the lineup will be reasonably productive in spite of tepid results in the early going. But the team's new additions up the middle come with questions on the defensive side of the spectrum. Cabrera and Walker have both received below-average ratings with the glove for much of their careers, and aren't terribly likely to improve much now that they've cracked thirty years of age. And despite his outstanding metrics in left, Cespedes has never drawn good reviews in center. There are questions elsewhere around the diamond, too, as Wright could be diminished by his chronic back condition and Flores has always been thought of as a bat-first option. There's not much cause to expect that the defensive unit will be a major concern, particularly with this strikeout-heavy rotation, but it's another factor to watch.
Deal of Note
The Cespedes re-signing was a dramatic stroke that punctuated a productive winter for the Mets. New York not only kept the veteran from the division-rival Nationals (among other suitors) but did so with an appealing commitment.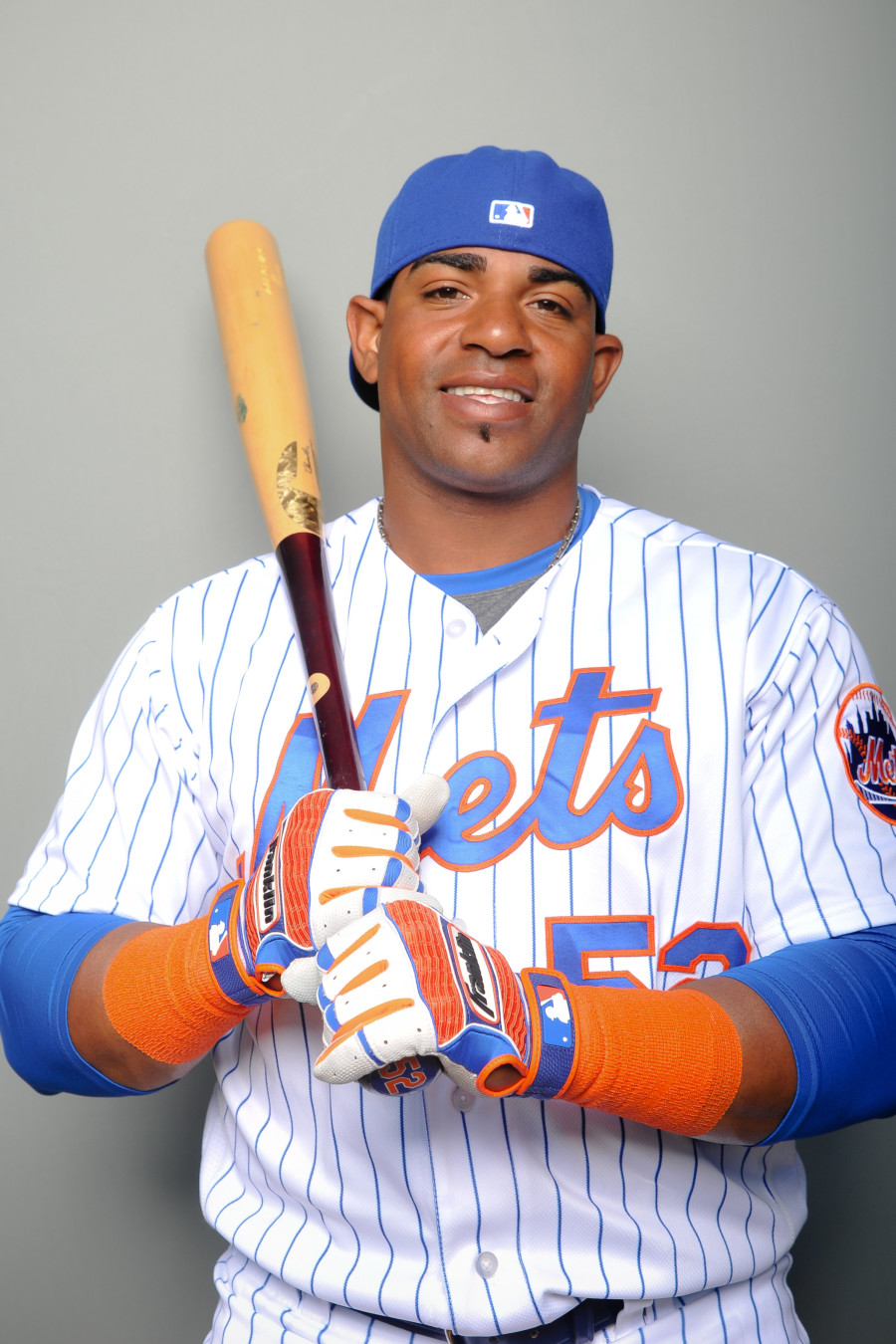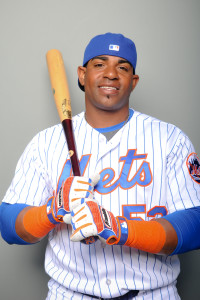 While a $25MM AAV seems about right for a 30-year-old who just wrapped up a dynamic, MVP-quality season, the Mets only committed to a three-year term. Cespedes can walk after earning $27.5MM of that, so it's slightly front-loaded, but that too seems eminently reasonable from the team's perspective — after all, if he does enough to warrant the forfeiture of the remainder of the deal, he'll probably have been worth every penny.
MLBTR contributor Matt Swartz pegged the value of the opt-out at around $11.8MM, and it's easy to see why Cespedes was willing to sacrifice that kind of cash — and to bypass the five-year, ~$100MM deals from other clubs he reportedly left on the table — for the opportunity to seek another payday. But it's equally sensible from the team's perspective, as the Mets not only kept the downside scenario short and manageable but remain in a good position to deal with the uncertainty inherent in an opt-out situation. New York retains plenty of flexibility in structuring its outfield in the future: De Aza will come off of the books after this year, Granderson has one more to go thereafter, and the team controls Conforto and Lagares for the foreseeable future. Prospect Brandon Nimmo could enter the mix with a solid campaign, with any additional needs or wants addressed from the outside.
There's risk here, of course. It'll be an unquestioned win if Cespedes comes anywhere repeating his 2015 output: .291/.328/.542 with 35 home runs over 676 plate appearances, with top-quality glovework in the corner outfield. But Cespedes was a barely-above-average offensive producer over the prior two years, his low on-base numbers remain a concern, and (as noted above) he hasn't shown himself to be nearly as adept at center field — where he's expected to see most of his action this season. The remaining two years of the contract might not look so appealing in the event that he falls off in 2016, though all said it's a pretty tame downside scenario as premium free-agent signings go.
Overview
It's possible to quibble with some of the particular decisions made — waiting for Ian Desmond or even adding a cheaper veteran might've made more sense than paying market value for Cabrera, for example, and the De Aza signing looks like wasted capital in retrospect. And the overall picture wouldn't be quite so exciting were it not for the somewhat unexpected Cespedes bounty.
But the overall winter work of GM Sandy Alderson and co. was well-conceived and well-executed. It's possible to imagine a disappointing season unfolding if the club's core falls shy of expectations or is racked by injury, but the offseason additions give that group of young talent every opportunity to succeed while steering clear of regrettable future commitments.
Looking a bit further ahead, the Mets won't have much of an opportunity to sit back and rest. The longer we go without an extension involving the pitching staff, the more questions will arise — especially with regard to Harvey. And New York still needs to develop or otherwise acquire replacement position players with Walker and possibly Cespedes hitting the market after the season and a host of others (Cabrera, Duda, Granderson) likely to do so one year later.
Now it's your turn to grade out the Mets' winter (link for mobile app users) …
Photos courtesy of USA Today Sports Images.