This is the latest entry in MLBTR's Offseason In Review series. The full index of Offseason In Review posts can be found here.
The Nationals missed on several major free-agent targets, but added multiple veteran pieces to a still-talented core.
Major League Signings
Notable Minor League Signings
Bronson Arroyo, Burke Badenhop, Matt Belisle, Sean Burnett, Chris Heisey, Reed Johnson, Aaron Laffey, Nick Masset, Brendan Ryan, Logan Schafer (since released), Scott Sizemore, Jhonatan Solano
Trades And Claims
Extensions
Notable Losses
Needs Addressed
The Nationals entered the winter with more roster questions than they'd faced in quite some time, and proceeded to answer them with a modest and methodical series of transactions. Along the way, though, Washington dabbled in some higher-priced assets.
The first order of business was to plug arms into a bullpen that was in need of multiple new options. With Casey Janssen (declined option), Craig Stammen (non-tender), and Matt Thornton (expired contract) moving off of the roster, and several injuries and performance issues limiting the in-house options, this represented the clearest roster hole for the club.
Thus, even while president and GM Mike Rizzo was trying to woo the heavily-pursued Ben Zobrist, he quietly added southpaw Oliver Perez and swingman Yusmeiro Petit to begin the process of rebuilding the pen. While the Nats missed on Zobrist, they still followed through on a deal to send out infielder Yunel Escobar to the Angels, thus adding an interesting young reliever in Trevor Gott. And when they lost out on ace setup man Darren O'Day — who returned to the Orioles when they promised a fourth season — Rizzo and co. went out and got the underrated Shawn Kelley, who received three years and $15MM in a deal that took some time to be finalized. Of course, the Nats were also collecting minor league free agents all along the way. The spring pen competition included not only incumbents such as Blake Treinen, but veteran bounceback candidates including sinkerballer Burke Badenhop, former Nats lefty Sean Burnett, and longtime big leaguers Nick Masset and Matt Belisle.
Those moves bolstered the relief corps, but failed to address the situations of the team's two best relievers: Jonathan Papelbon, fresh off of a rather public altercation with star Bryce Harper just months after coming over from the rival Phillies, and Drew Storen, the twice-deposed closer who the Nats had drafted and developed. And the reliever additions left unaddressed — or exacerbated — other needs. Having parted with Escobar to get Gott, the Nats lacked a clear option at second. The two obvious options — Anthony Rendon and Danny Espinosa — were already set to move to the left side of the infield, which had already lost Ian Desmond to free agency. And Denard Span also hit the open market, leaving the relatively untested-but-toolsy Michael Taylor atop the depth chart in center.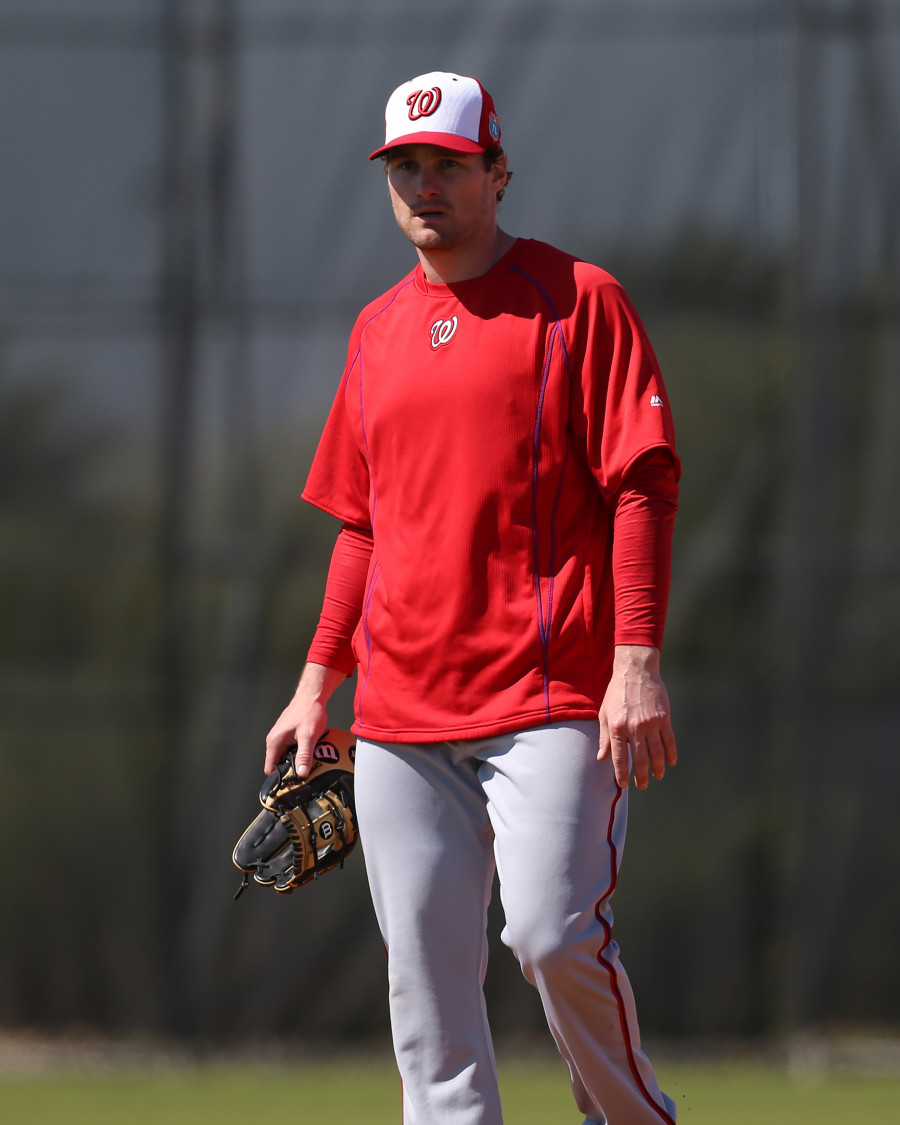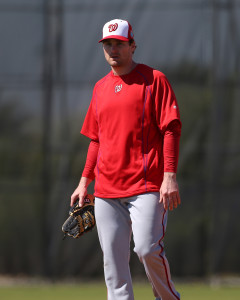 Rizzo first inked Daniel Murphy, who signed for less than expected — and far less than some were unrealistically calling for after his torrid post-season run. A qualifying offer certainly reduced the tab in terms of dollars, but meant that the Nats had to cough up a pick. The long-time Mets stalwart isn't much of a fielder at second, but brings the lineup a much-needed left-handed contact bat with some pop. He'll join Rendon, first baseman Ryan Zimmerman, and catcher Wilson Ramos as regulars in the infield. Espinosa appears to have the reins at short, but he'll be accompanied by veteran Stephen Drew and could eventually be displaced by top prospect Trea Turner.
The Nats then solved two open issues in one move, sending Storen to the Blue Jays to acquire two seasons of Ben Revere — who is a somewhat lesser and more extreme version of Span himself. Revere hits for little power and draws few walks, and his glove hasn't always rated well in center, but he hits for a high average and is one of the game's most electric baserunners.
Revere, Taylor, and Jayson Werth look to be set up for some kind of outfield rotation, with Bryce Harper sure to see near-full duty as he tries to repeat his MVP campaign from a year ago. That's a sensible mix, which provides its share of flexibility and upside, but the team tried to do even more. Washington was among the teams that tried to get Jason Heyward before he joined Zobrist with the Cubs, and later lost out to the Mets in pursuit of Yoenis Cespedes (after already adding Revere).
The outfield-related moves and non-moves just mentioned combine to set the stage for some of the many questions still confronting the Nats in 2016 …
Questions Remaining
When the offseason started, it seemed possible that Rizzo would look to deal away both Storen and Papelbon. The former had become something of a symbol of the team's failure to live up to its promise in recent years, and his departure was one of several that closed a chapter on an interesting period in the organization's history. As for the controversial Papelbon, he likely provided a difficult asset to get any kind of value on, and both he and the organization seem committed to giving things another try. While he isn't his former self — and hasn't been for some time — he's still quite an effective late-inning arm, though he did struggle down the stretch as the team collapsed.
Clubhouse dynamics are a hard thing to evaluate, but the Nationals' dugout has come under close scrutiny of late. The Papelbon-Harper incident, failed tenure of former manager Matt Williams, and unrequited interest in several prominent veteran free agents has led to many questions.
Of course, failing to land Zobrist, O'Day, Heyward, and Cespedes likely had as much or more to do with financial considerations as any wariness toward the organization. While the latter two reportedly would have received greater guarantees had they signed in D.C., the opt-out provisions and average annual values they achieved arguably made the offers they took preferable. And the Nationals' own proposed pacts were said to include heavy deferrals, like those built into Max Scherzer's contract from the prior winter, with the team claiming it has been harmed by the still-unresolved MASN television dispute with the neighboring Orioles.
In any event, solving any chemistry issues will fall to the charge of veteran skipper Dusty Baker, a personable and player-friendly manager more in the mold of Williams' predecessor, Davey Johnson. Of course, he wasn't necessarily the first choice of the organization, which seemed set to hire Bud Black before failing to agree on a deal — leading some to charge the Nats with stinginess by failing to offer a market-length contract. Baker was happy to take the opportunity to return to the helm of a high-talent team, and he's shown every bit of his legendary effervescence this spring.
While he's renowned for his player management, Baker has come under fire in the past for in-game strategy, particularly in handling arms. He'll have a good bit of talent at his disposal in the staff, albeit less certainty than in prior years. Scherzer, Stephen Strasburg, and Gio Gonzalez are the undisputed top three. That trio has plenty of upside, but Strasburg and Gonzalez struggled with consistency (and, in the case of the former, health) in 2015.
The departures of Jordan Zimmermann and Doug Fister leave the final two rotation slots to Tanner Roark and youngster Joe Ross. Both have shown promise, but have yet to entrench themselves as reliable starters. The team was hoping that Bronson Arroyo would add depth, but he's out at least til midseason with shoulder issues. Washington also pursued Mike Leake at one point over the winter, though perhaps that would've worked in concert with a trade of some kind. There are still options on hand, with A.J. Cole perhaps the nearest prospect arm, and the Nationals have the top pitching prospect in baseball — towering righty Lucas Giolito — charging swiftly up the ladder. Still, there's an argument to be made that the Nats would've been well served by making at least a modest investment into another starter to ensure there's adequate depth.
There were enough options in the bullpen for the organization to part with Burnett — who turned in an excellent spring — and open with Gott in the minors. That was certainly surprising, but he does need plenty of work on his secondary offerings to come anywhere near the ceiling his upper-90s heater provides. He's likely the first man up, and could see a chance rather quickly if Treinen or Belisle falter. Badenhop, too, remains an option. Washington would surely love to see Treinen, Gott, and southpaw Felipe Rivero all end up with results matching their high-powered stuff, as the members of that group — along with the injured Aaron Barrett — have the talent to constitute the core of the relief corps for years to come.
As with the arms, the position player mix is largely set but comes with performance and health questions. Werth, Rendon, and Zimmerman have all shown quite a bit of variability in recent years. Each has spent long stretches playing at a high rate, scuffled at other times, and encountered lengthy DL stints. Taylor has tantalizing skills but needs to cut down on his strikeouts quite a bit to reach his ceiling. Espinosa had a decent 2015 after his productivity had plummeted, and the team will only be looking for steadiness. But he won't have a long leash if Turner excels upon his return to Triple-A. Ramos was finally healthy last year, but just didn't perform. (He's hoping that mid-spring Lasik surgery will help, and certainly has every reason to be motivated with the market beckoning after the season.)
The bench mix is likely to change as the season goes along. Jose Lobaton could lose his job to Pedro Severino if he continues to struggle. Clint Robinson will provide a left-handed complement to Zimmerman at first while also performing late-inning pinch-hitting duties, but he'll need to keep hitting after finally sticking in the majors last year. And Drew's all-or-nothing bat could prove a weapon or a liability. Chris Heisey earned the final spot, but players like Matt den Dekker, Brendan Ryan, and Scott Sizemore may get chances down the line.
As the season goes along, there'll be increasing attention paid to the status of Rizzo, whose two-year contract option is reportedly due to be decided on June 15. As Barry Svrluga of the Washington Post explained recently on the MLBTR podcast, it's hard to imagine that the ownership group won't retain the veteran executive. He's had some moves backfire, but the majority have succeeded — particularly in the trade department. In the aggregate, he's played a huge role in transforming the organization from a baseball backwater to an expected annual contender.
Regardless of what happens with Rizzo, the Nats will need to keep plugging away at finding a resolution to the MASN television dispute. If the impact on future payroll flexibility is anywhere near as severe as the organization has portrayed it, it's essential that things get sorted sooner rather than later. Indeed, Rizzo has expressed some hope of bringing back Strasburg (who'll be a free agent at season's end) and even attempting to keep Harper in D.C. past 2018. Financial certainty will be critical to either effort, or finding new talent to fill in the gaps.
Deal of Note
Truth be told, none of this winter's deals were as important as those that took place in years past — or the free agent pursuits that never came to fruition. But the final decision on Storen certainly rates as a notable one given his unique place in the organization's story.
Originally drafted tenth overall in the 2010 draft, Storen was to the pen what Strasburg was to the rotation: a quick-to-the-majors centerpiece and fan favorite. Both have had their ups and downs, making good on their talent while somehow falling just short of expectations and landing at the center of controversies through no fault of their own.
In Storen's case, his departure came along with those of fellow former franchise icons Desmond and Zimmermann, thus closing a chapter of the organization's history. The 2012 through 2015 Nats never got it done when it mattered most, and only ended up making the postseason in two of four years, but nevertheless provided a sustained stretch of contention for the first time since the organization moved to D.C.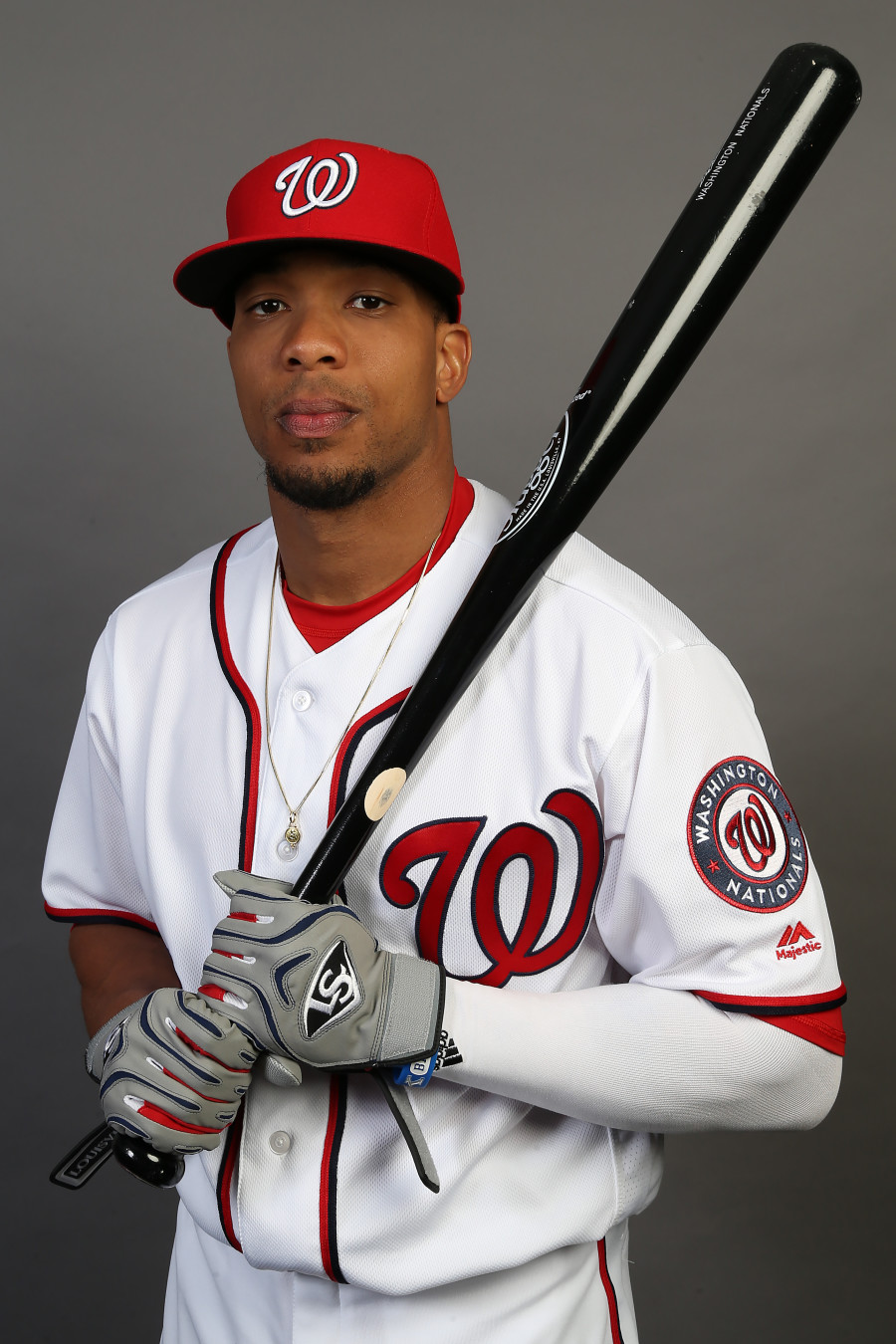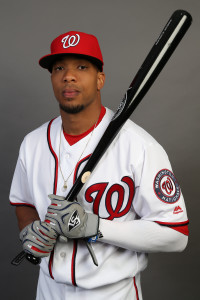 As for the swap itself, the Nationals certainly could still have used Storen's arm in the pen. But having bumped him from the closer's role not once but twice — first with Rafael Soriano, who he ultimately overtook, and then with Papelbon, even after Storen's outstanding first half of 2015 — the front office probably felt a change of scenery was best for all involved.
Washington did well in adding Revere. He's more of a sturdy contributor than any kind of star, of course, but he brings just what the team needed (at least, if it wasn't going to make a bigger move). The left-handed-hitting Revere is the perfect complement for a club that has an aging Werth and talented-but-untested Taylor — both of whom hit from the right side. Storen could be the more impactful player, though of course he's limited to pen duty, but Revere comes with one more year of arb control. He could turn into a non-tender candidate, but that's effectively a one-year option that will give the club some much-needed flexibility come next fall.
Overview
It wasn't a terribly exciting winter for Nats fans — unless you count the anxious moments watching as several big-ticket free agents signed elsewhere — but that was largely expected. After all, Rizzo had already lined up the long-term replacements for Desmond (Turner), Zimmermann (Ross), Fister (Roark), and Span (Taylor), and had other young pitching nearing MLB readiness.
The overarching goal, then, was to plug in veterans at reasonable rates of pay both to bridge to the next group of youngsters and to supplement the existing group of regulars. Ultimately, the offseason was more of a bet on the team's pre-existing talent than it was any effort to improve from the outside.
While the expectations aren't quite as high this year as last, there's still ample pressure on the organization to be a winner. Anything short of a postseason berth would be yet another considerable disappointment — and would raise questions about how the organization has gone about converting its significant talent base into on-field results.
What's your take on the Nationals' winter? (Link to poll for mobile app users …)
Photos courtesy of USA Today Sports Images.