The Pirates have announced a three-year extension with catcher Francisco Cervelli that will pay him $31MM, per Jeff Passan of Yahoo Sports (via Twitter). Cervelli is represented by Beverly Hills Sports Council, which also recently negotiated an extension between the team and Gregory Polanco.
Cervelli had been set to hit the free agent market after the season, but will instead remain in Pittsburgh through 2019 under his new deal. It's a straight three-year pact without any options, and will cover Cervelli's age-31 through age-33 campaigns. The structure breaks down as follows, per Stephen Nesbitt of the Pittsburgh Post-Gazette (Twitter link): $9MM in 2017, $10.5MM in 2018, and $11.5MM in the final year.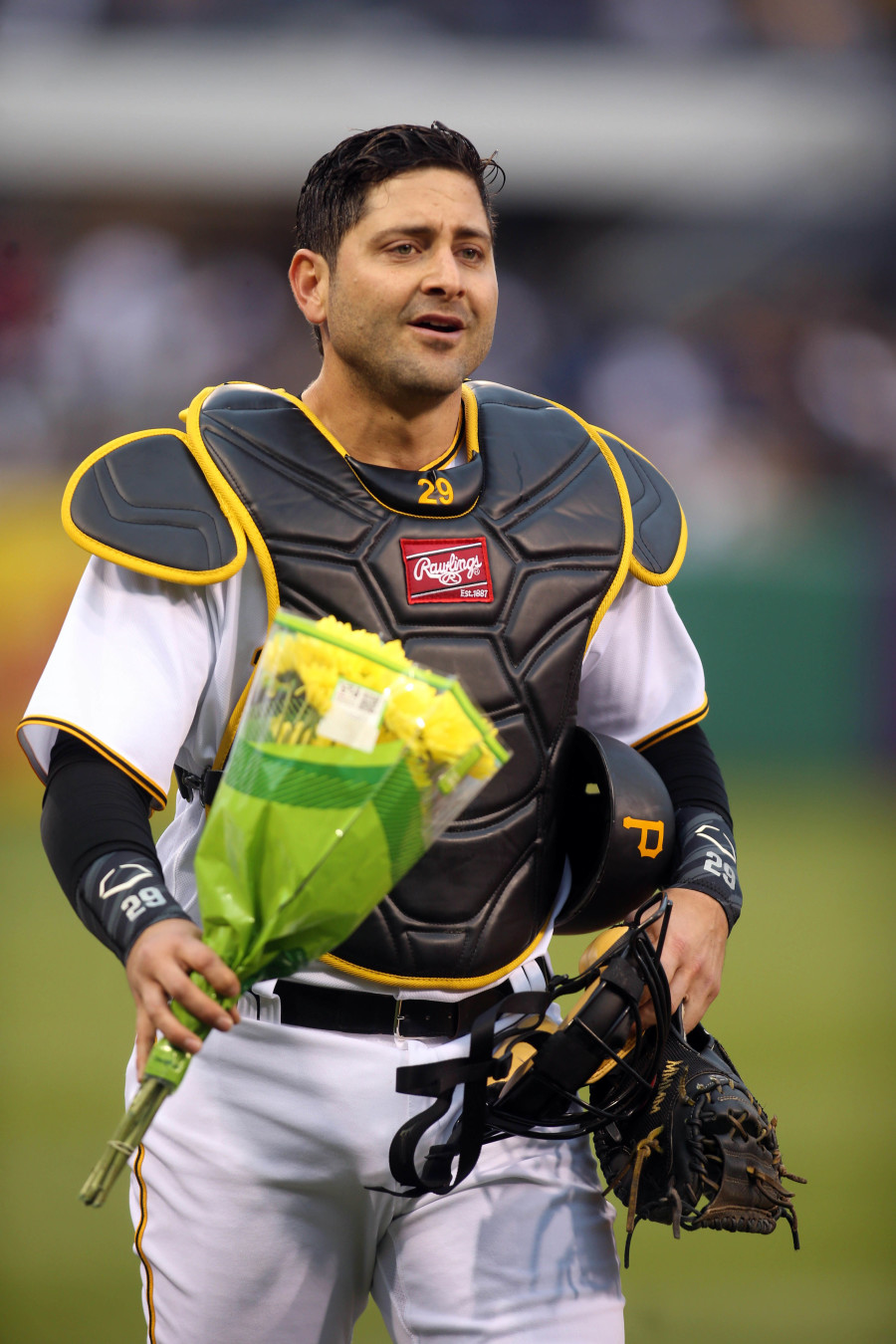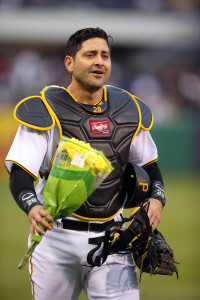 With the move, the Bucs have now locked up their catching duo for the next several seasons. The team already inked a less significant extension with backup Chris Stewart over the offseason.
Cervelli, 30, had just cracked the power rankings of MLBTR's Tim Dierkes, landing at ninth on the list in a weak upcoming class. As Dierkes explained, Cervelli had played his way into position for a rather significant deal, with four or even five years potentially being achievable — though he has cooled off considerably at the plate in recent weeks.
Instead, the talented receiver will take himself off of the market and remain in the place where he finally established himself as a front-line option. A re-signing after the season seemed unlikely, so this pact allows team and player to continue what has been a fruitful relationship.
Of course, it's eminently arguable that Cervelli might've earned quite a bit more were he open for bidding from all thirty teams. Dierkes suggested a $60MM guarantee as a plausible number, which would have slotted behind recent deals for more-established backstops such as Brian McCann and Russell Martin. As of this winter, Cervelli was said to be interested in a three-year pact to stay with the Pirates. He'll get just that, but settle for a good bit less than the $39MM he was reportedly seeking.
Like Martin, Cervelli experienced a career renaissance with the Pirates. He had never fully established himself in New York, but has prospered since arriving with the Bucs. All told, Cervelli has provided the Pirates with a .291/.373/.384 batting line over 650 plate appearances. He's continued to reach base at a prodigious clip this year, boosting his walk rate to an excellent 15.0%, though his power numbers have dipped somewhat in 2016 (he currently owns a .043 ISO).
Of course, Cervelli is valued for much more than his bat. He's considered a high-quality defender who delivers plenty of value on the defensive side of the spectrum, too. Baseball Prospectus graded him out as the second-best gloveman behind the dish in all of baseball last year, and he's continued to draw strong reviews in 2016. Cervelli is among the game's premier pitch framers, with StatCorner crediting him with a league-leading 26.7 framing runs above average last year.
Cervelli's record is not without its blemishes, though. Most notably, he was slapped with a 50-game PED suspension arising out of the Biogenesis scandal. That occurred prior to his arrival in Pittsburgh, and doesn't necessarily cast doubt on his recent performance levels, but certainly is far from a feather in his cap. He's also missed some lengthy stretches due to injury. They have mostly been due to the perils of lining up behind the plate, but Cervelli comes with his share of nicks and bruises and is certainly aware of the dangers he faces every night.
It's certainly reasonable to acknowledge the risk that Cervelli will avoid by taking this deal. As noted, he has not been able to maintain his pop at the plate, and any erosion of his batting line might have driven down his market value. A qualifying offer might have played a major role, too, and there is a relatively robust list of catchers available next winter. Among the younger backstops who might have challenged Cervelli in free agency are Wilson Ramos, Matt Wieters, and Jason Castro, and organizations looking at shorter-term fixes have several other plausible options to consider as well.
Cervelli joins a long list of core players under long-term control for the Pirates, many of them via extension. Center fielder Andrew McCutchen can be kept through 2018 under his deal, with the two men on his flanks — Polanco and Starling Marte — locked up even further into the future. The contract of infielder Josh Harrison goes through 2020, while that of Jung Ho Kang runs as far as 2019. That's also the last year the Pirates can hold onto staff ace Gerrit Cole via arbitration, though the hope is that he'll soon be joined by top prospects Tyler Glasnow and Jameson Taillon as key rotation options.
Photo courtesy of USA Today Sports Images.