The Nationals will promote right-hander Lucas Giolito to make tomorrow's start against the division-rival Mets, manager Dusty Baker told reporters, including Chelsea Janes of the Washington Post (Twitter link). The promotion of the 21-year-old Giolito, who entered the season rated as the game's No. 5 overall prospect according to Baseball America and currently rates as the No. 1 prospect in baseball according to updated prospect lists from MLB.com and ESPN, means that injured ace Stephen Strasburg will be replaced, for the time being, by arguably the most interesting arm in all of minor league baseball.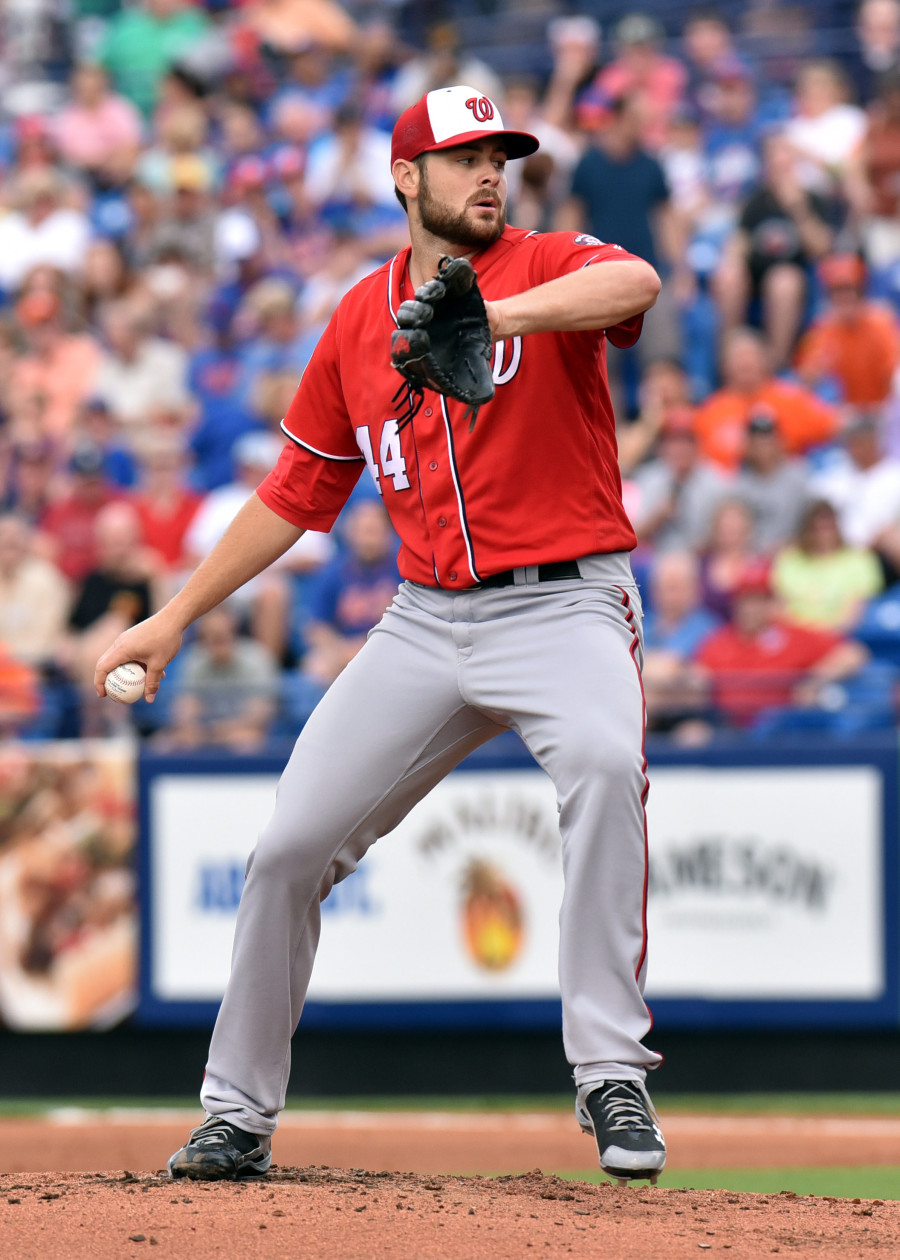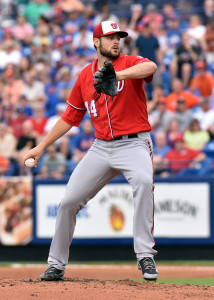 MASNsports.com's Pete Kerzel wrote about the possibility of a Giolito promotion earlier today, noting that it was likely to be either him or Triple-A righty Austin Voth replacing Strasburg for now. Giolito, who had Tommy John surgery the year he was drafted, is on an innings limit after throwing just 117 innings last year as his workload is slowly ramped up. Per Kerzel in his morning piece on Giolito and Voth, the Nats typically try to keep year-to-year innings increases to 20, so Giolito may not be allowed to go more than 140 or so innings this season. He's already pitched 71 frames this year, working to a 3.17 ERA with 9.1 K/9 against 4.3 BB/9. And, as the Nats have demonstrated in the past with Strasburg, they're not afraid to adhere to strict innings limits even in amid the spotlight of a postseason race.
As for how Giolito currently fits into the Nationals' plans, the organization itself remains a bit unclear on that front. MASNsports.com's Mark Zuckerman tweets that Baker told the media it's "impossible" to know how long Giolito will remain in the rotation, and the decision will be handled on a start-by-start basis. Certainly, one would imagine that the health of Strasburg plays into the decision. That piece of information remains an unknown, though, as Baker informed reporters that Strasburg underwent an MRI today, and the team is awaiting the results of the examination. Even if it proves to be a short-term absence for Strasburg, it's plausible that a strong performance from Giolito could unseat the struggling Gio Gonzalez in the starting five.
Washington selected Giolito with the 16th overall pick in the 2012 draft. He'd previously been considered one of the favorites to go with the No. 1 overall pick that year, but an elbow injury caused his stock to drop. The injury concerns proved valid when Giolito underwent Tommy John surgery, but he's made a strong recovery and blossomed into the top-shelf prospect that most scouts expected him to become even after that injury.
Jim Callis and Jonathan Mayo of MLB.com write in their free scouting report on the 6'6″. 255-pound Giolito that he has the highest ceiling of any pitcher in the minors thanks to an elite fastball, a power 12-to-6 curveball and a changeup that has steadily improved over his minor league career. ESPN's Keith Law noted that some delivery tweaks in Spring Training actually set Giolito back a ways, but he appears to be back on track at this juncture. BA rated him only behind Corey Seager, Byron Buxton, Yoan Moncada and Julio Urias entering the season, noting that he had some room to improve the command of his secondary pitches as well as other facets of his game like holding runners and fielding his position. Across the board, Giolito is regarded as an elite talent and a player with ace upside if everything clicks at the big league level.
The timing of Giolito's promotion means that even if he's in the Majors to stay, he'll avoid Super Two designation. The most service time he could accrue through season's end would be 97 days, which would leave him well shy of a fourth trip through the arbitration process. If he is indeed a big leaguer from this point forth, Giolito won't be eligible for free agency until following the 2022 season.
Photo courtesy of USA Today Sports Images.