10:48pm: The cash considerations going to Seattle in the deal are simply to offset the difference between Storen's $8.35MM salary and Benoit's $8MM salary, reports Bob Dutton of the Tacoma News Tribune (on Twitter).
10:09pm: The Mariners announced tonight that they have acquired right-hander Drew Storen and cash considerations from the Blue Jays in exchange for right-hander Joaquin Benoit. Storen was designated for assignment by the Blue Jays over the weekend.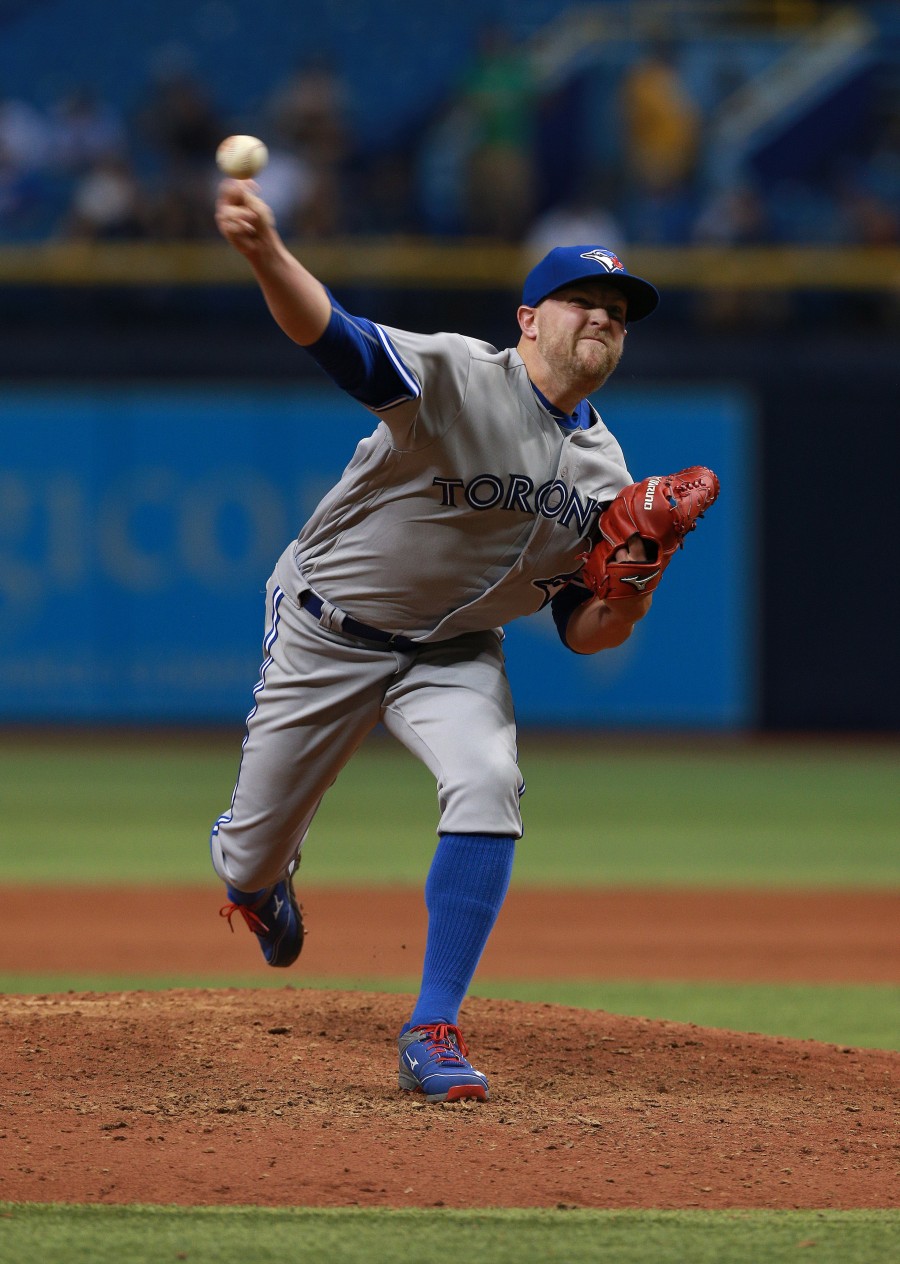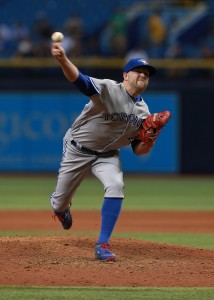 The trade represents a swap of struggling veteran setup men, as each has posted an ERA north of 5.00 this season. Storen's struggles have been more pronounced, as the former Nationals closer has posted a 6.00 ERA in 33 1/3 innings for the Blue Jays this season after opening the year as the top setup man to sophomore closer Roberto Osuna. Storen has posted a very solid 32-to-10 K/BB ratio in that time and delivered a strong 47.2 percent ground-ball rate, but he's also experienced a significant dip in his fastball velocity. After averaging 94 mph on his heater last season, Storen has checked in at 91.9 mph in 2016. He's thrown his four-seamer less often, swapping it out for an increased reliance on his sinker — hence a nearly nine percent increase in his ground-ball rate — but home runs have plagued Storen this year. Over the life of his career, he's posted an 8.2 percent homer-to-flyball ratio, but that number has more than doubled to a whopping 17.6 percent this season. The shift to the American League East and, more specifically, the homer-happy Rogers Centre, has perhaps contributed to some of the increase, but a rate that high is almost always due for some regression. Abandoning the current launching pad in which he pitches his home games should do Storen some good, especially when considering that he'll move into the spacious confines of Seattle's Safeco Field.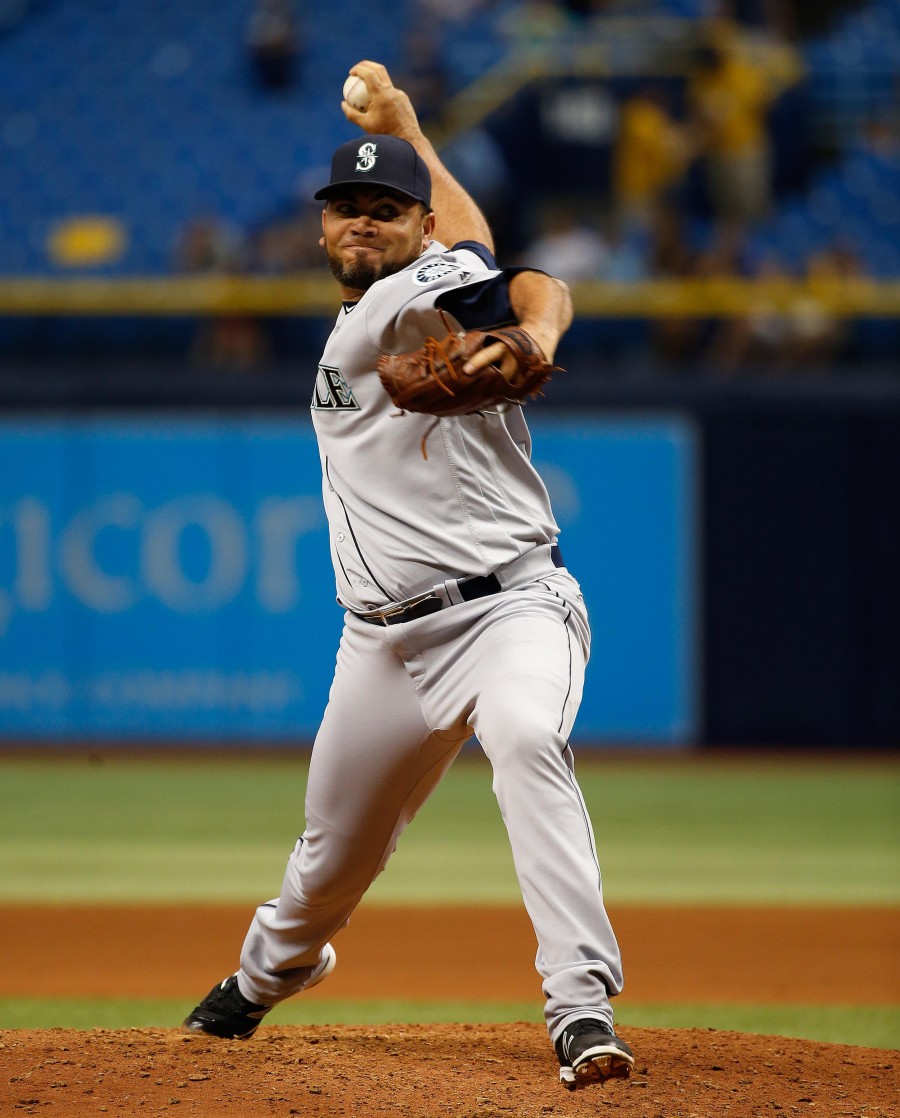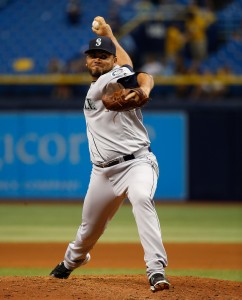 Benoit, meanwhile, has pitched to a 5.18 ERA across 24 1/3 innings in that decidedly more pitcher-friendly environment. Unlike Storen, his velocity is holding strong at age 39 (today is his birthday), but Benoit has seen a significant increase in his walk rate. Benoit experienced some control problems earlier in his career, but he averaged just 2.6 walks per nine innings from 2010-15 as he established himself as one of the game's more reliable late-inning relievers. In 2016, however, he's walked 15 batters (one intentional) in 24 1/3 innings and also hit a batter. Those 15 walks are just eight fewer than the 23 total walks he issued in 65 1/3 innings last year, and they're actually greater than the 14 free passes handed out by Benoit in an excellent 2014 season that saw him throw 54 1/3 innings with the Padres. Benoit, too, has had some uncharacteristic struggles with the long ball, but the control and an inability to strand runners have been his biggest flaws.
From a contractual standpoint, each player is a free agent at season's end. Benoit is earning $8MM to Storen's $8.35MM this season, so the cash considerations that are exchanging hands in this deal are fairly minimal.
[Related: Updated Blue Jays and Mariners Depth Charts]
In some respects, this trade is reminiscent of a swap that Mariners GM Jerry Dipoto made in his days as GM of the Angels, sending struggling closer Ernesto Frieri to the Pirates in exchange for their own underperforming ninth-inning arm: Jason Grilli. Essentially, the trade boils down to a swap of comparably priced assets that had faltered in a similar role despite lengthy track records of success — albeit with other organizations. Both Storen and Benoit were in the first season with their respective, now-former teams, having each been acquired in an offseason trade. Toronto sent Ben Revere to the Nationals in order to acquire Storen, who had spent his entire career to date in Washington. The Mariners picked up Benoit in a trade that sent minor leaguers Enyel De Los Santos and Nelson Ward to the Padres.
Entering this season, Storen had a career 3.02 ERA with 8.6 K/9 against 2.6 BB/9 in 334 innings with the Nationals, who selected him 10th overall out of Stanford back in 2009. Benoit, on the other hand, reinvented himself with the 2010 Rays after shoulder surgery caused him to miss the entire 2009 season. From 2010-15, he pitched to a brilliant 2.35 ERA with 10.0 K/9 against 2.6 BB/9 in 379 innings for the Rays, Tigers and Padres.
Photos courtesy of USA Today Sports Images.