2:43pm: In total, the Indians will pay around $500K of the tab for Crisp, Jon Heyman of Fan Rag tweets.
2:15pm: Cleveland will receive $1,673,497 in cash from Oakland in the deal, per Tom Withers of the Associated Press (via Twitter). By my count, Crisp has just under $2MM remaining in salary the rest of the way, so clearly the bulk will be retained by the A's. It isn't clear who is on the hook for a $750K buyout of next year's $13MM option.
10:33am: The Indians and Athletics have announced a deal that sends veteran outfielder Coco Crisp to Cleveland in exchange for lefty Colt Hynes. MLBTR's Steve Adams first reported that a deal was nearing and that Crisp had waived his no-trade protection (Twitter links), and John Hickey of the Bay Area News Group reported that the swap was finalized.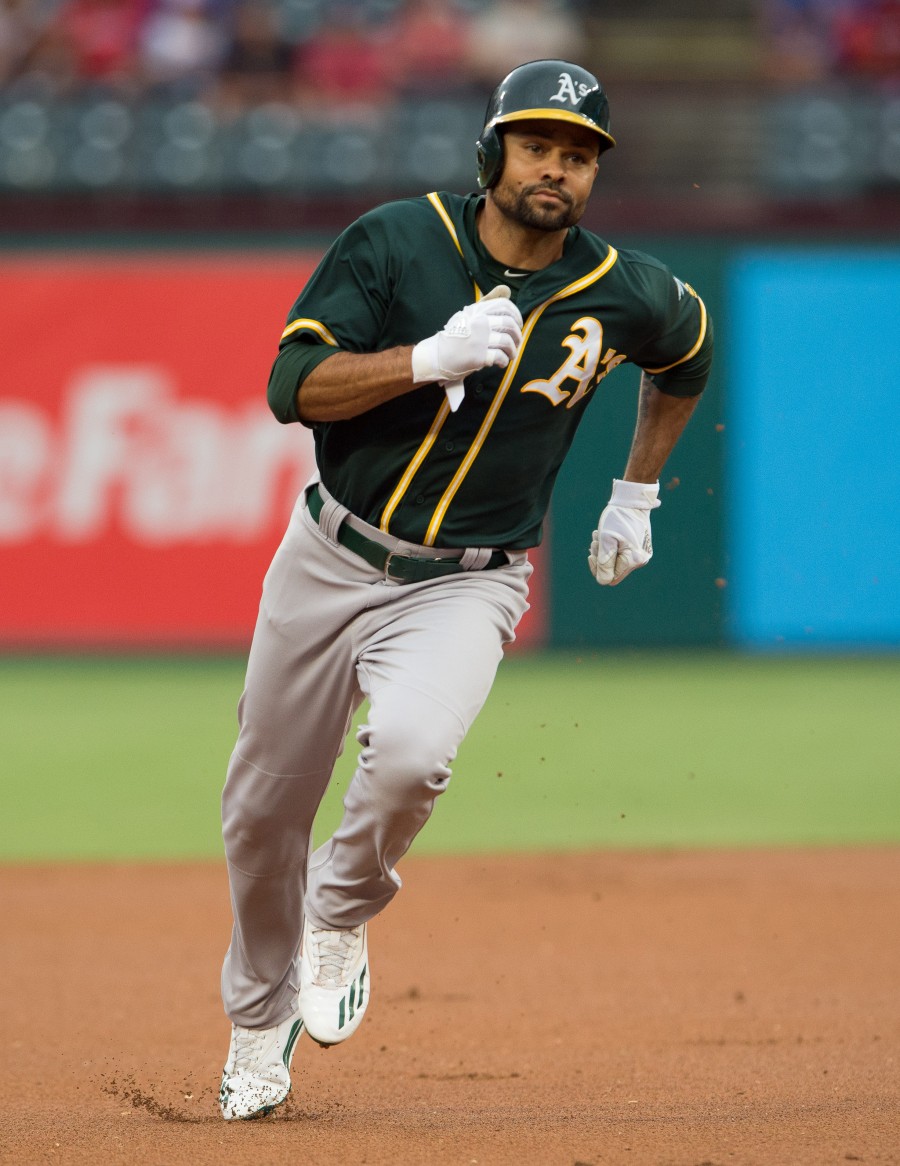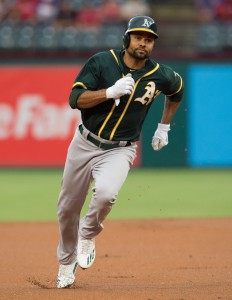 Crisp is a 36-year-old, switch-hitting outfielder who is set to hit the open market after the season — assuming that he doesn't reach the 550 plate appearances or 130 games played that he'd need for his $13MM option to vest. Odds are, that won't occur at this stage, particularly since Crisp is likely ticketed for part-time duty in his new home.
Though he understandably isn't playing at his career-best levels, Crisp has managed to put up just-below-average overall offensive production with a .234/.299/.399 slash and 11 home runs over 434 plate appearances. Defensive metrics no longer view him as a plausible option in center, but Defensive Runs Saved credited him with average glovework in left this season.
As has long been the case, and as a glance at Cleveland's current depth chart shows, the organization has made do thus far with a somewhat surprising mix of players in the outfield. Lonnie Chisenhall, Tyler Naquin, Abraham Almonte, Rajai Davis, Brandon Guyer, and Michael Martinez are all on hand as options, though one wonders whether the switch-hitting Martinez would lose his roster spot if Crisp is brought in.
Covering for the loss of Michael Brantley hasn't been easy, but that group has rather remarkably combined to post the third-highest fWAR tally of any outfield in the game. Crisp will deepen the mix down the stretch and potentially provide another bat in the postseason.
For the A's, facilitating a playoff run for a veteran while freeing up playing time for younger players appear to have been the primary considerations. The 31-year-old Hynes has been a popular waiver wire target at times, but still has only limited time in the majors. He is carrying 9.9 K/9 against just 1.7 BB/9 this year over 47 1/3 minor league frames, but he didn't impress enough to receive a call-up from either the Blue Jays or the Indians.
The move represents something of a homecoming for Crisp, who began his major league career in Cleveland way back in 2002. From there, he moved on to the Red Sox, where he played under current Indians skipper Terry Francona, and stopped with the Royals before moving on to Oakland, where he has been since 2010. He is currently playing out the tail end of an extension he signed with the A's in the spring of 2014.
Photo courtesy of USA Today Sports Images.