In addition to the previously reported Nick Markakis, Matt Wieters, James Shields and Scott Kazmir, Nick Cafardo of the Boston Globe adds Braves outfielder Matt Kemp and Rangers first baseman Mitch Moreland to the list of veterans who have cleared waivers. Like the other four players, Kemp and Moreland are now eligible to be traded anywhere.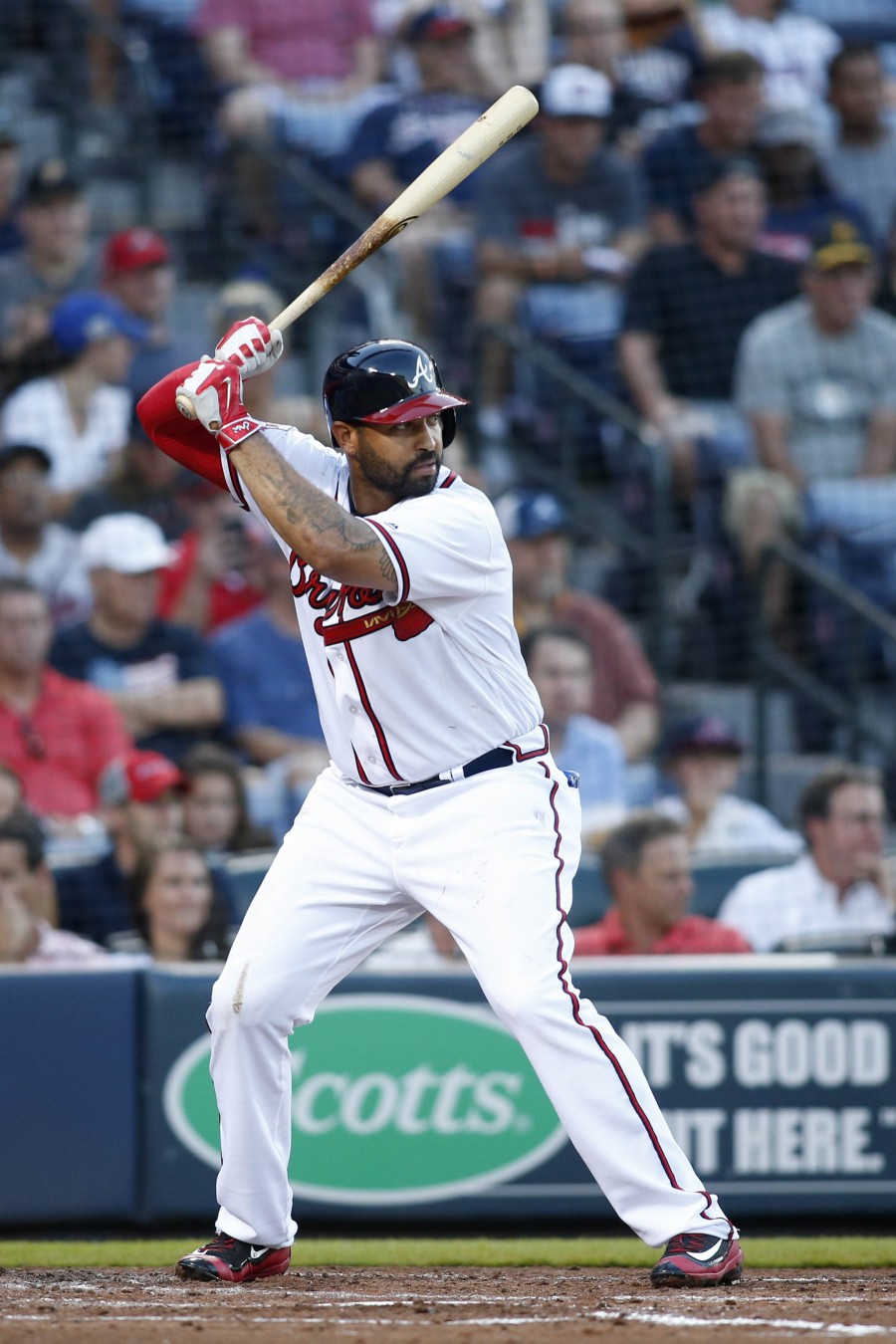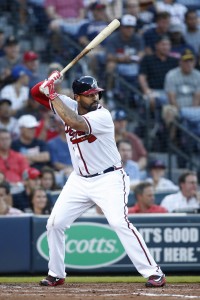 [RELATED: Players Who Have Cleared Revocable Waivers]
Kemp is only a few weeks into his stint with the Braves, who acquired him from the Padres in exchange for Hector Olivera on July 30. In doing so, the Braves got rid of an on- and off-field disappointment in Olivera and added Kemp on a $21.5MM salary through 2019. The Braves are on the hook for $18MM of that sum, while the Padres will pay $3.5MM of it for the duration of the deal. Undoubtedly, Atlanta would have to eat quite a bit of money to move Kemp, who hasn't provided much all-around value since the 2012 season.
Kemp's best asset is his bat, but he has only produced a league-average line (.259/.291/.475) despite 24 home runs in 505 plate appearances this year. At .265/.312/.443 in 648 PAs last season, Kemp wasn't overly effective then, either. Even if the former MVP candidate and ex-Dodger experiences an offensive revival, which looks unlikely for a player whose walk rate is at a career-worst 4.8 percent, his defensive woes will continue limiting his value. Long a negative in the field, Kemp currently ranks toward the bottom of the majors in Defensive Runs Saved (minus-6), Ultimate Zone Rating (minus-7.9) and UZR/150 (minus-12.3). Thus, Kemp is likely better off as a designated hitter than an outfielder, yet the 31-year-old has played his entire career in the National League. Given his likely low to nonexistent trade value, Kemp looks primed to continue in the Senior Circuit.
While Kemp is on a last-place team that has no hope of contention in 2016, Moreland is a member of a club with World Series aspirations. In 376 trips to the plate, Moreland has mimicked Kemp in swatting plenty of homers (21) while recording a batting line that's only slightly better than league average (.251/.316/.481). Those numbers are essentially right in line with Moreland's career, as the 30-year-old has hit .258/.319/.449 in 2,635 PAs. He's also amid his third straight 20-plus-HR season, making him one of four Rangers who have achieved the feat this year (excluding midseason pickups Carlos Beltran and Jonathan Lucroy).
Moreland, who's on a $5.7MM salary, is due to hit free agency in the offseason. While he could leave the Rangers then and perhaps pave the way for the Joey Gallo era, it seems unlikely to happen during a season in which first-place Texas is 73-51 and aiming for a championship.
Photo courtesy of USA Today Sports Images.