The Braves and Padres have agreed to a swap of bad contracts, announcing a trade of Hector Olivera from Atlanta to San Diego in exchange for Matt Kemp and cash considerations (which reportedly total $10.5MM). If there was any question about this being a purely financial move from the Padres' vantage point, that was answered with the news that Olivera will be immediately designated Olivera for assignment once his suspension is complete.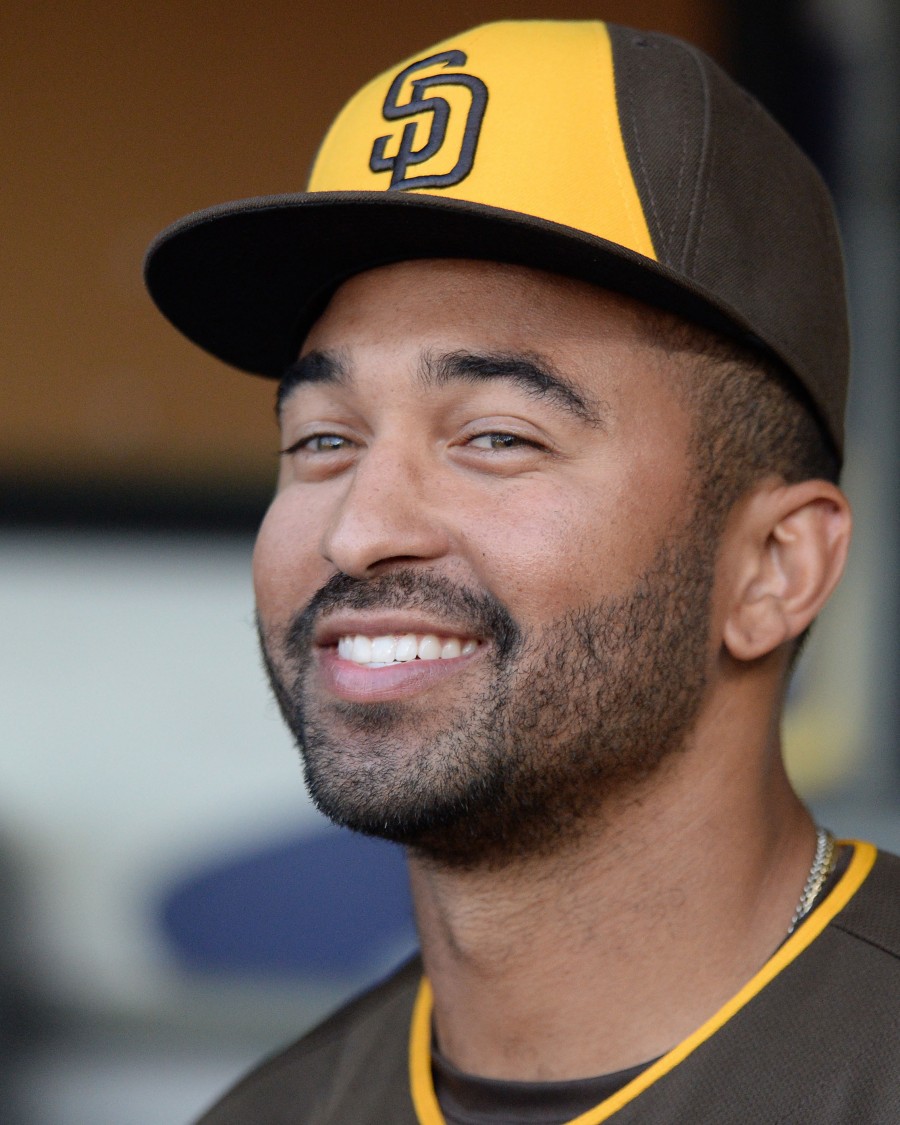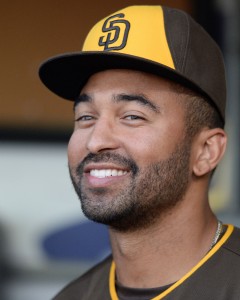 [Related: Updated San Diego Padres and Atlanta Braves Depth Charts]
The 31-year-old Kemp is owed $21.5MM in each of the next three seasons. The Padres had been slated to pay $18MM of that annually, with the Dodgers kicking in $3.5MM per year. That $3.5MM from the Dodgers will now reportedly be redirected to the Braves. Atlanta already owed Olivera $28.5MM from 2017-19, so the trade effectively amounts to the Braves adding Kemp for an additional $25.5MM over three years — an annual rate of $8.5MM.
A Kemp trade has long been difficult to imagine, as his considerable power is largely negated by his poor defense and his difficulty getting on base. Though he's clubbed 24 homers this season, Kemp is hitting .262/.285/.489 overall, which translates to just a few ticks above the league-average batting line, per park-adjusted metrics like OPS+ and wRC+. However, while Olivera is owed less money than Kemp, his recent off-field issues look to have motivated the Braves to rid themselves of him before he ever has the opportunity to play another game in their uniform.
Olivera is currently serving a suspension through Aug. 1 under MLB's domestic violence policy after being arrested and charged with assault of a woman at a Washington D.C.-area hotel back in early April. He's the third player this season to serve a suspension under the newly implemented policy and has received the strongest punishment of the three. The Braves' acquisition of Olivera has been ill-fated from the start, as defensive questions at third base quickly forced him into left field, and he's yet to produce the plate whatsoever in an Atlanta uniform. The 31-year-old has tallied 108 plate appearances in the Majors, but the resulting .245/.296/.378 slash is considerably below the league average, and he hasn't been productive in his limited minor league time, either. Olivera is owed $28.5MM from 2017-20.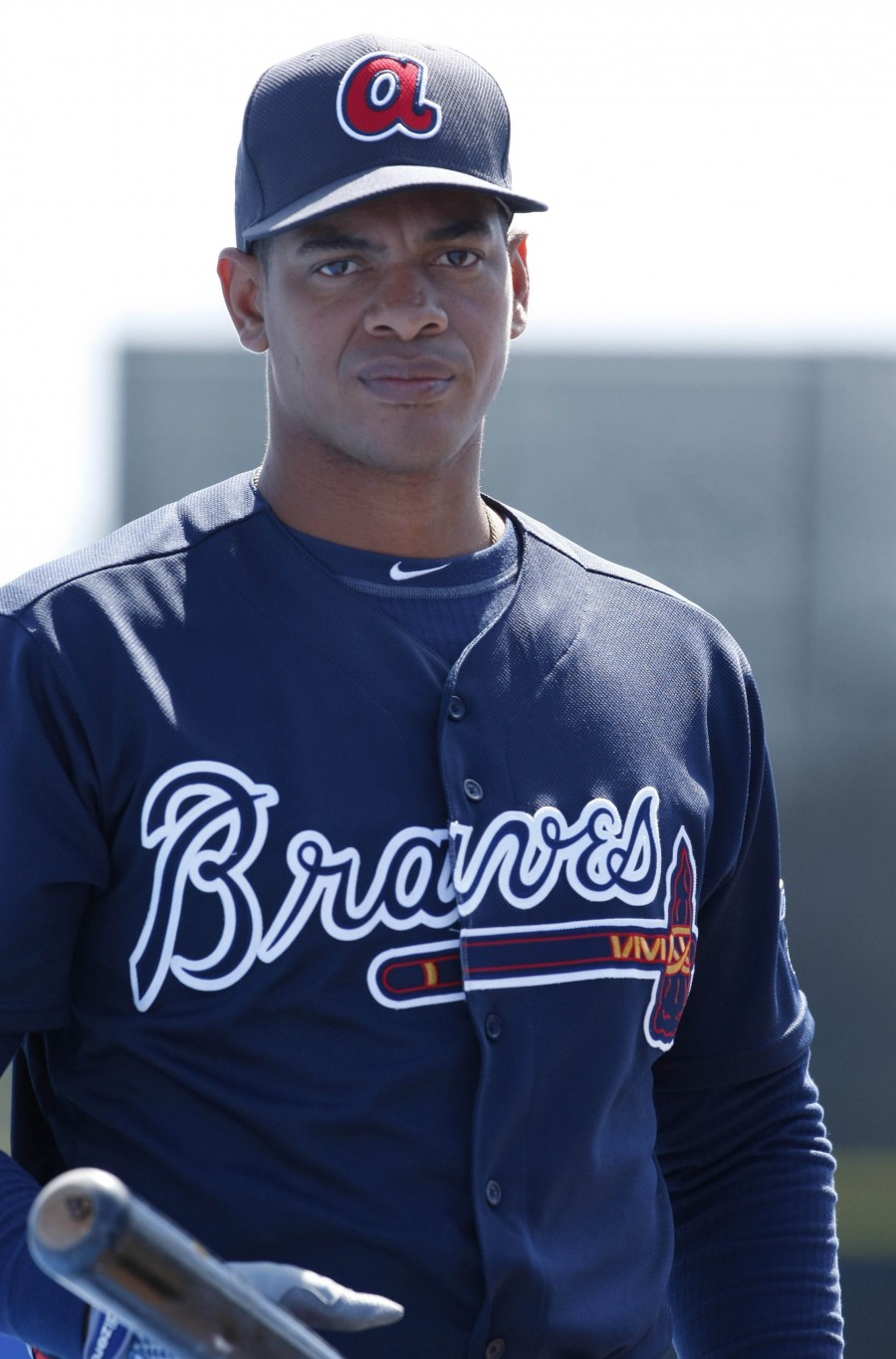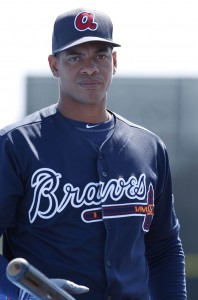 From the Padres' perspective, the deal is entirely about shedding some of the remaining money on Kemp's contract and, presumably, clearing a spot for slugging corner outfield prospect Hunter Renfroe to debut with the big league club, whether it's now or later on in the summer. (Renfroe, 24, was San Diego's first-round pick in 2013 and has slashed a combined .323/.351/.594 in 121 games at the Triple-A level.) The trade that brought Kemp to San Diego in exchange for Yasmani Grandal, Joe Wieland and Zach Eflin was a head-scratcher at the time and has proven to be a bust for the Padres, but they'll avoid paying everything that was left on Kemp's contract with this trade, which continues GM A.J. Preller's quest to shed payroll and give an opportunity to younger players.
As for the Braves, they'll accept a portion of Kemp's contract as a means of getting out from underneath a similarly regrettable trade. One year ago to the day, Atlanta traded Alex Wood, Jose Peraza, Luis Avilan and Jim Johnson to the Dodgers in a three-team deal (also including the Marlins) that sent Olivera, Paco Rodriguez and Zach Bird to the Braves. Atlanta had reportedly coveted Olivera as a free agent but lost out to the Dodgers' huge offer of $62.5MM. Atlanta had seemingly hoped that Olivera could become a long-term option at third base, but things certainly haven't panned out that way. GM John Coppolella candidly called the Olivera deal "a bad trade for us and one that I wish we had back" in a Twitter Q&A with fans last month, and he's at least managed to rid himself of an asset from which the organization very clearly wanted to distance itself.
While Kemp's defense and OBP will most likely continue to detract from his value, he'll certainly add some power to a lineup that is currently bereft of home run threats outside of Freddie Freeman. He figures to play left field for the Braves while Mallex Smith is on the shelf, and the possibility of a Nick Markakis deal could open right field for Kemp in the long term. Given Atlanta's rebuild and stockpiling of young talent, however, it seems reasonable to expect that they may eventually be open to moving Kemp themselves as a means of clearing way for a more youthful option to join Smith and Ender Inciarte in the outfield.
ESPN's Keith Law first reported that the two sides were approaching a Kemp/Olivera swap (via Twitter). Joel Sherman of the New York Post tweets that it would be just those two players in the deal. Ken Rosenthal of FOX Sports added that there were cash considerations in the deal. Dennis Lin of the San Diego Union-Tribune reported (on Twitter) that Olivera could be immediately be designated for assignment. David O'Brien of the Atlanta Journal Constitution tweeted that an agreement was reached . Bowden tweeted the amount of cash changing hands. USA Today's Bob Nightengale tweeted that the $10.5MM was the same $10.5MM the Padres were to receive from the Dodgers — not an additional $10.5MM.
Photos courtesy of USA Today Sports Images.