The Rangers have officially announced that they've signed veteran outfielder Carlos Gomez to a minor league deal, as FanRag's Jon Heyman was first to report (Twitter links). Gomez is expected to play a few games in the minors before being called up. The Astros requested release waivers on Gomez yesterday after previously designating him for assignment. The Astros will be responsible for most of what remains of his $9MM 2016 salary.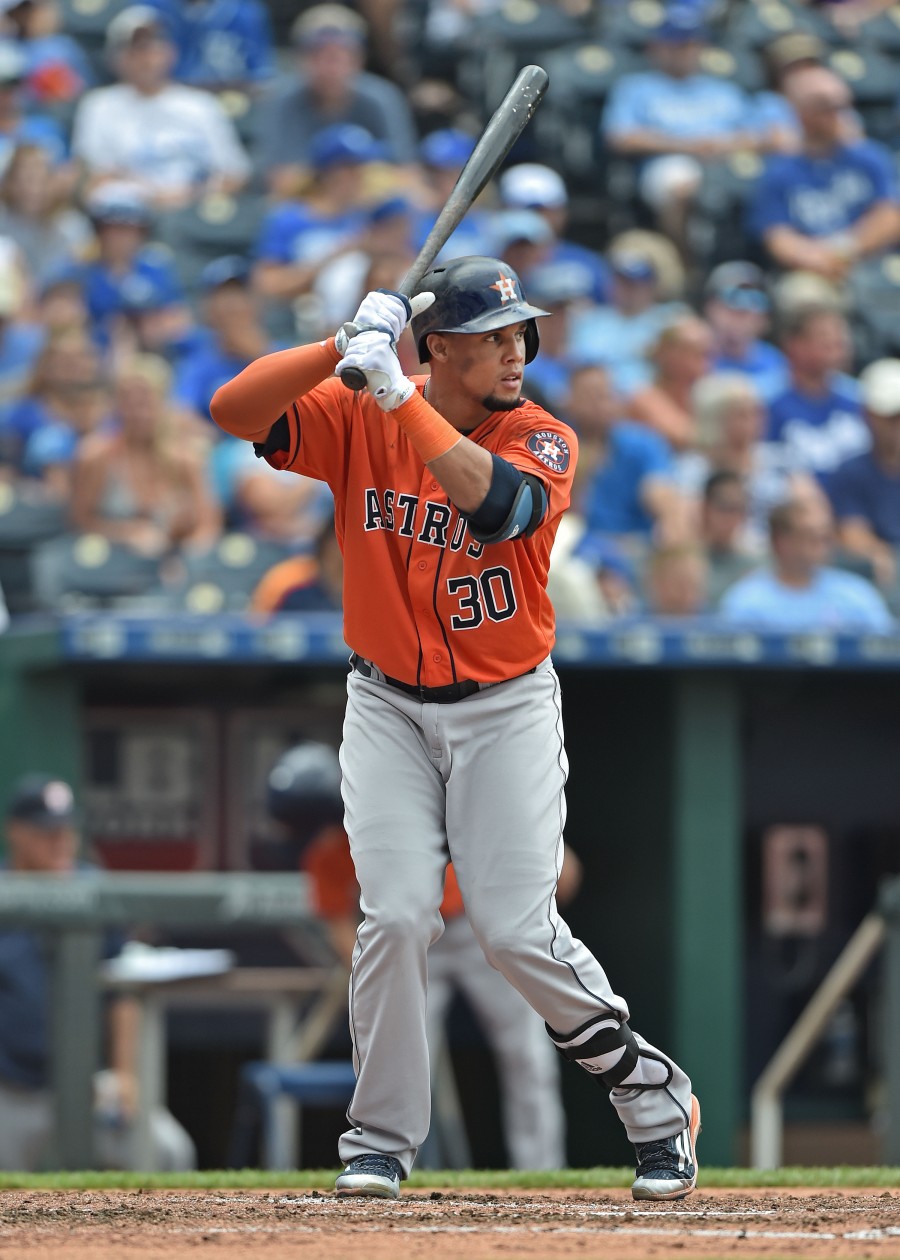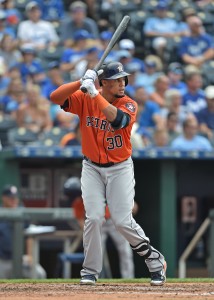 The Rangers might have had interest in Gomez in part because of Shin-Soo Choo's recent forearm fracture. They currently have infielder Jurickson Profar listed as their starter in left field, alongside Ian Desmond in center and Nomar Mazara in right. Few would dispute that the 23-year-old Profar is an interesting player, but he has only a handful of games of professional experience in the outfield and might be best utilized elsewhere.
The team also currently has Ryan Rua, Delino DeShields and Drew Stubbs on its active roster (along with Carlos Beltran, who has played in the field only occasionally since the Rangers acquired him). DeShields and Stubbs have not hit particularly well this season, however. Gomez, of course, is only available because he hasn't hit much this season either, but he does have a more established track record and a still-decent glove. Gomez's likely role on the Rangers isn't clear, however — he has typically played center field in his career but isn't likely to unseat Desmond, who has been successful there. Also, he's right-handed, as are Desmond, Rua, DeShields and Stubbs. Gomez could potentially play right field against some lefties, spelling the left-handed Mazara.
Gomez once looked likely to land a huge deal in free agency next offseason, but his career has gone way off the rails since the Brewers dealt him to Houston last year. This season, he's batted just .210/.272/.322, leading to his release from the contending Astros. At 30, it's surely possible Gomez has upside remaining, but the Rangers will have very limited time to realize it.
Yesterday, MLBTR's Steve Adams named the Rangers as one of eight potential fits for Gomez. The 30-year-old Gomez had also been connected to the Giants and Marlins.
Photo courtesy of USA Today Sports Images.