In a surprising move, the Twins announced that they've picked up left-hander Hector Santiago and minor league righty Alan Busenitz from the Angels in exchange for Ricky Nolasco and minor league righty Alex Meyer.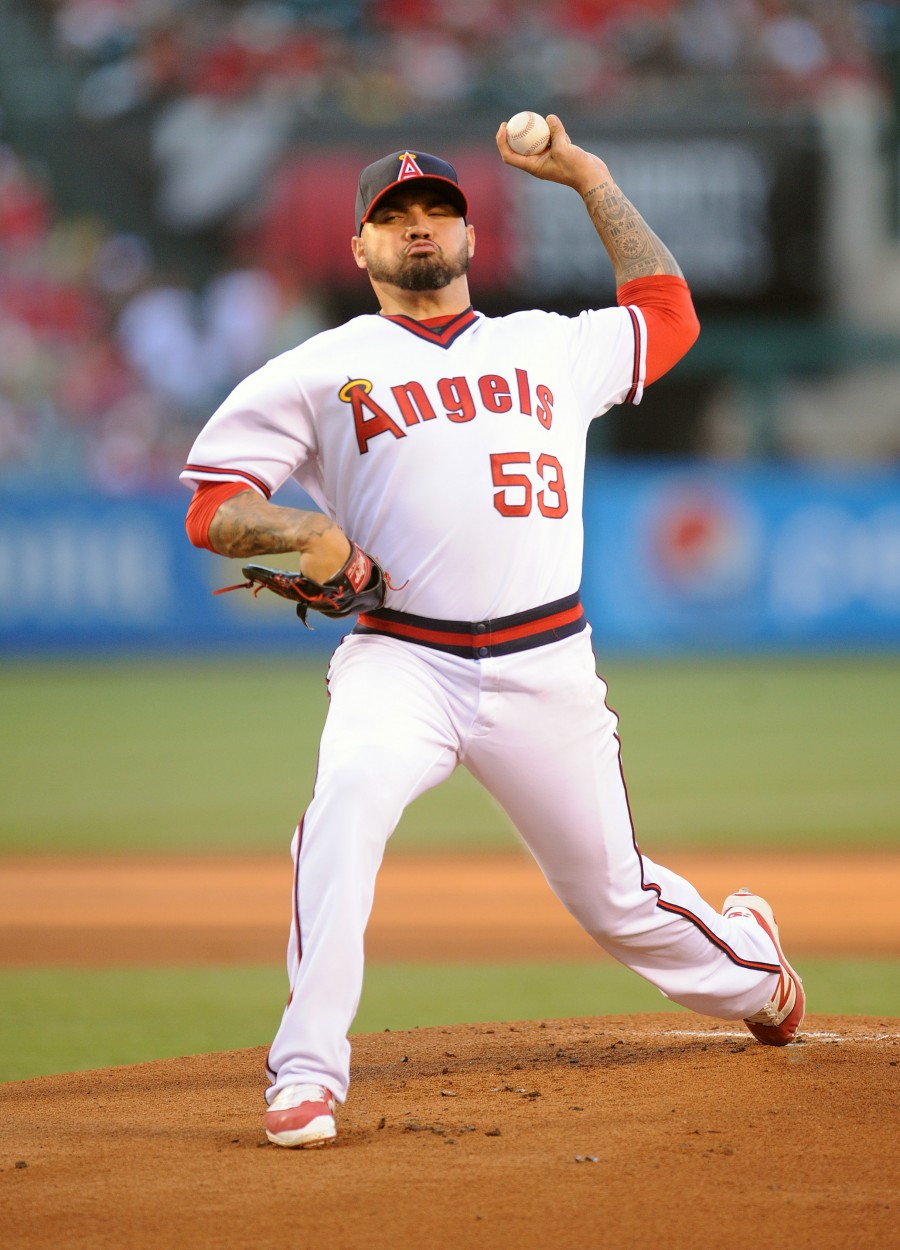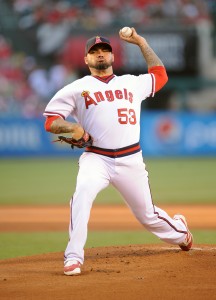 The move is certainly a curious one for both clubs, as neither would've been pegged to add starter that is only controllable through the 2017 season. However, the Twins' signing of Nolasco has been a bust, and they'll now swap him out for a starter that has had more success in recent seasons. That Minnesota will come away with the superior big league arm in this deal is a positive if the team intends to contend in 2017, as it has previously indicated. Santiago is sporting a 4.25 ERA on the season and has a solid 3.75 ERA with 8.0 K/9 against 3.9 BB/9 in 577 2/3 innings dating back to 2013 — the first season in which he was primarily a starter at the big league level. He's one of the more homer-prone pitchers in baseball, though for a club that hopes to deploy Byron Buxton, Eddie Rosario and Max Kepler in a spacious outfield next season, the Twins may not be as worried about Santiago's fly-ball/home run tendencies as a club in a smaller park.
They'll lose Meyer — the more highly regarded minor league arm in this trade — as the cost of upgrading the current roster, though the addition of Busenitz gives them an arm that has performed well in Double-A this year, even if he's never been been all that highly regarded. The 25-year-old Busenitz is a former 25th-round pick and posted a 1.93 ERA with 8.8 K/9 against 1.4 BB/9 in 32 2/3 innings before being promoted to Triple-A Salt Lake, where he has struggled considerably. Busenitz has served up 11 runs in 13 Triple-A innings, though the 13-to-5 K/BB ratio he's posted is at least somewhat encouraging.
Meyer, formerly regarded as a top 50 prospect, has battled significant shoulder injuries and hasn't pitched since early May due to injury. Scouts have long viewed him as a potential bullpen piece, and the Twins used him primarily in the 'pen last season. It's unclear how the Halos will attempt to utilize Meyer, who will turn 27 this offseason, but it's possible they're looking at him as a buy-low option to plug into a farm system that is devoid of upper-level talent. Whether the Halos look at Meyer as a potential power arm for the bullpen or a possible starter in 2017 and beyond, his ceiling is higher than not only that of Busenitz but than the vast majority of the prospects in their barren farm system.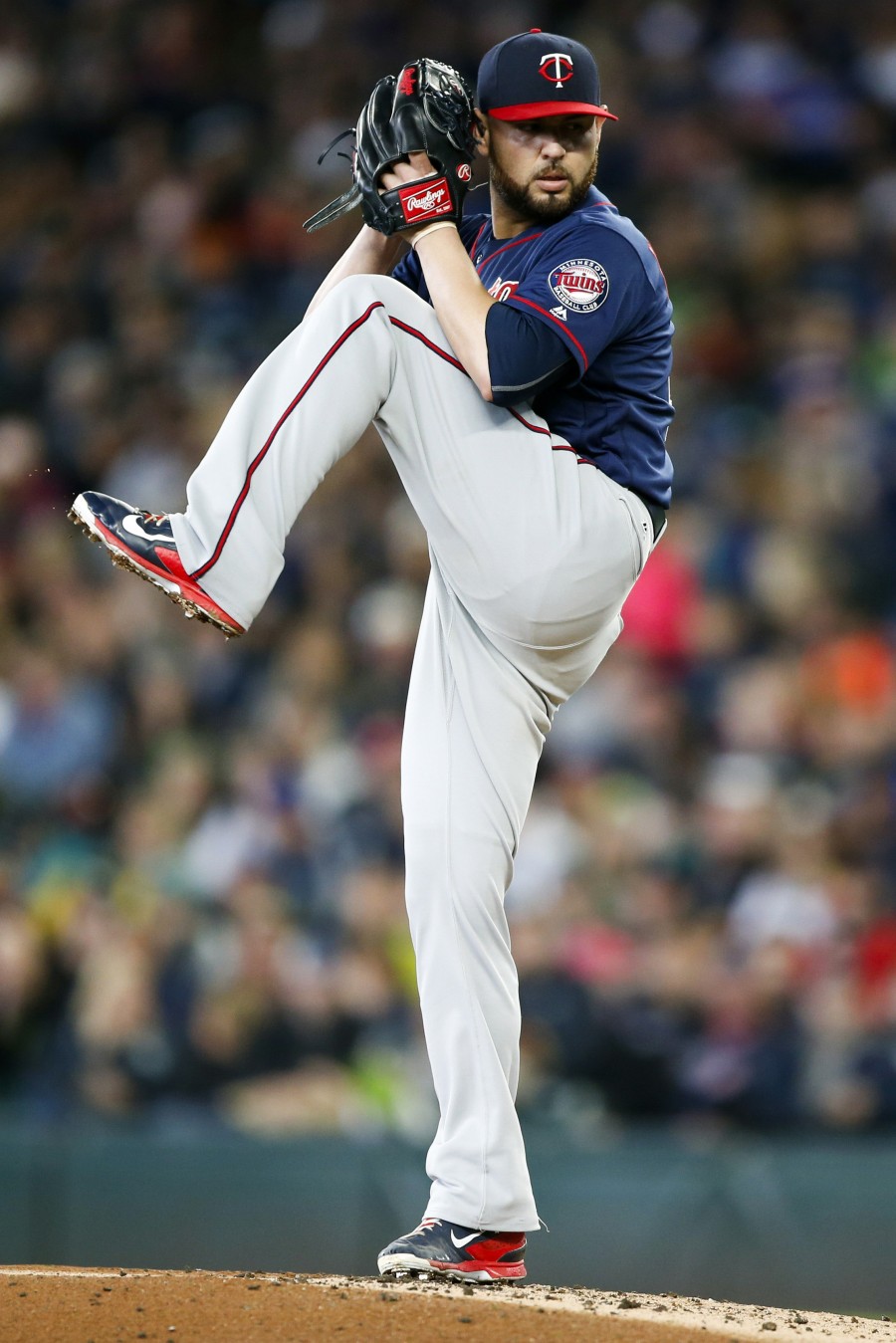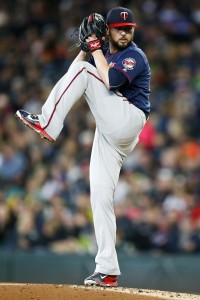 The Angels will slot Nolasco into their big league rotation and hope that he can right the ship after a brutal two and a half years in Minnesota. Nolasco signed a four-year, $49MM contract prior to the 2014 season and has missed significant time with a right elbow strain, right elbow inflammation and a right ankle impingement while with the Twins. His work with Minnesota has resulted in an ugly 5.44 ERA with 6.8 K/9 and 2.3 BB/9 in just 321 innings of work. Of course, prior to signing with the Twins, Nolasco was a fairly durable innings eater with the Marlins and Dodgers, From 2010-13, he averaged 188 innings per season and posted a 4.33 ERA with 7.0 K/9 and 2.0 BB/9. If a change of scenery and a return to his native SoCal can revitalize Nolasco and see him return to that form, he could be either a solid contributor to the 2017 Angels or at least turn into a reasonable trade chip. That the Twins are on the hook for $4MM of his 2017 salary should help increase his appeal on the market if he is able to rebound.
Ken Rosenthal of FOX Sports reported that Santiago, Nolasco and Meyer were all in the cash-neutral deal (links to Twitter). MLB.com's Alden Gonzalez tweeted that Busenitz was going to Minnesota. Mike Berardino of the St. Paul Pioneer Press and Phil Miller of the Minneapolis Star Tribune chipped in some specifics on the finances (links to Twitter). 
Photos courtesy of USA Today Sports Images.